Minecraft Live 2022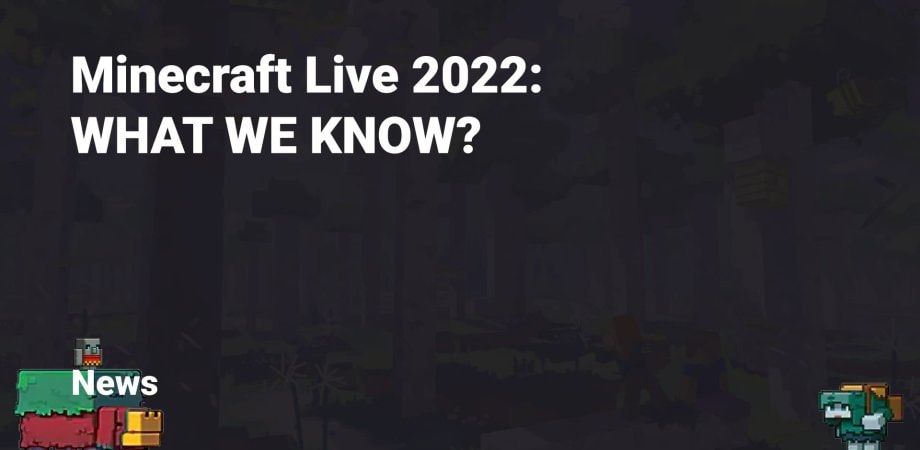 Not much time left until Minecraft Live 2022! Let's find out what to expect and what will be in Minecraft 1.20? Get ready for Mob Vote and Minecraft Live 2022 this year!
Some images and text are taken from Minecraft.net. ModBay does not claim authorship of these materials. These materials are protected by Mojang & Microsoft.
Table Of Contents
---
Mob Vote
Mob Vote is back again this year! They are all unique in their own way, but which one will win?
The vote opens on October 14, 12PM EDT and closes on October 15, 12PM EDT. You only get one vote, but you can change it as many times as you want during these 24 hours.
You can vote through:
The launcher
Special carnival map for Bedrock Edition

You will need to be on Bedrock 1.19.31 version
Unavailable on Minecraft Preview and Android Beta versions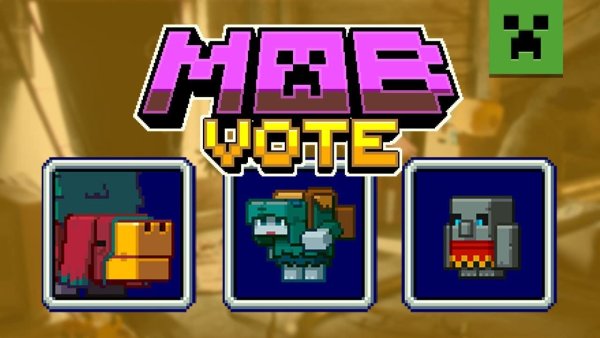 Tuff Golem
A statue with a twist – it comes alive! When the tuff golem awakens, it will walk around, pick up, and hold any item it comes across. Don't worry, it will return to the same spot that you've placed it when it turns back into a statue. It may be a work of art, but you're the designer.
Tuff Golem on the Minecraft.net

Rascal
A mischievous mob that loves to play Hide & Seek! The rascal lurks in underground mines, waiting to be found. If you spot the same rascal three times, it will reward you with a prize, so keep your eyes open!

Sniffer
This ancient creature was once part of the Overworld's ecosystem, now you can bring back the sniffer if you can find its egg! Hatch new mobs, breed them, and figure out how to make the sniffer thrive once more. There are seeds out there that only the sniffer can find!

---

Minecraft Live
Minecraft Live will be held virtually on October 15, 2022, and will begin at 12PM EDT.
Can I vote on Twitter this year?
No, this year the voting will be through Mojang's own platform.
How can I watch Minecraft Live?
---
Minecraft 1.20
Minecraft 1.20 will be the next huge update. The theme of the update is unknown, but the "20" doesn't mean that this update will bring a lot of new content to the game.
After "Caves & Cliffs" in 1.17, 1.18, and 1.19, it would be surprising if the developers announced something as big and massive for 1.20. Moreover, developers have accumulated a lot of content over the years that didn't get into these updates.
Biome Update
At Minecraft Live 2021, developers showed concepts of new biomes. For a long time there was no news, but on May 10 it was officially announced that these are just concepts.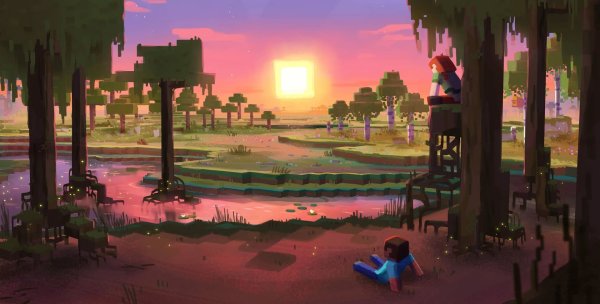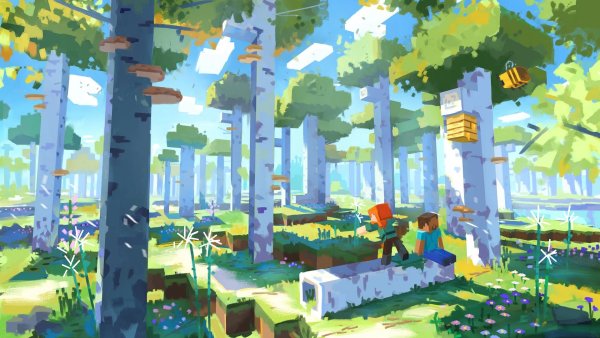 Moreover, new biomes don't always make sense. For example, this was the case with the Amethyst Geodes. The plan was to make it a full-fledged biome, but now they are separate structures.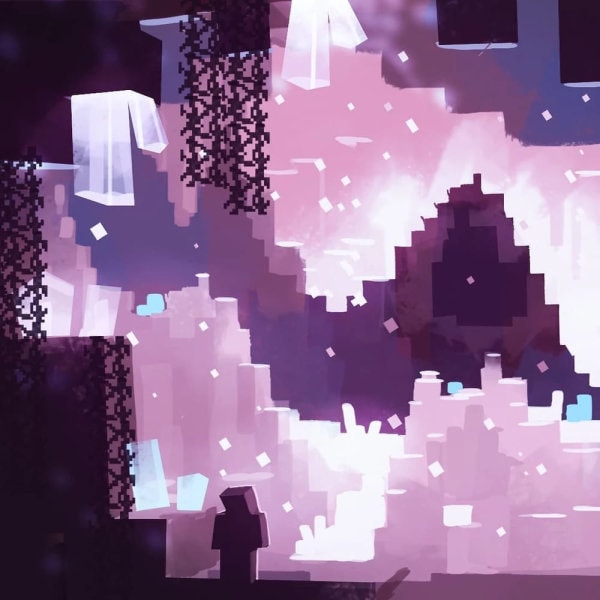 So, the developers need to focus on the current biomes and structures to motivate the player to explore them.
Fletching Table
The Fletching Table was added to the Minecraft almost four years ago, but this block still has no functionality.
With the release of the 19w11b snapshot, the developers made it clear that functionality would be added along with a major thematic update:
"We've decided not to add the functionality for these blocks for this update, as we want to make sure that they're useful for the overall gameplay. We have a great idea for them for the next major themed update…"
We believe that the following reasons for not adding functionality are related with:
New touch control
The need to add Spectral arrows to Minecraft: Bedrock Edition
Slow development of Render Dragon
Slow development of Combat Tests changes
But it is quite possible that Fletching Table will be just a block without functionality. In any case, it is clearly not the best time to return to this block.
Fireflies
After all, fireflies are not particles, but full-fledged mobs with their behavior, models and other things.
And in general, there was nothing stopping the developers from adding fireflies to the game by making it so that frogs don't eat them. Most likely, the developers simply encountered performance issues and decided to defer to future game updates.
Fireflies don't have important features, so it is unlikely that developers will want to devote time to them and engage in additional optimization.
Combat changes
The first test changes to Minecraft's combat system have begun in Minecraft: Java Edition 1.14.3 Combat Test, released June 26, 2019.
So far, 12 snapshots have been released with various changes. The last snapshot was released on August 26, 2020 (based on Minecraft: Java Edition 1.16.2).
Parity between Java and Bedrock continues to evolve, and new controls for mobile devices are being introduced: all of which suggests that the developers are eager to release an update to the combat system.
But there is still a lot of work ahead, so this year we can hardly expect changes in the combat system.
What then?
All these cool changes in 1.17, 1.18 and 1.19 are great for Archaeology. What do you think?
---
Other
As many know, Microsoft & Mojang with the Warner Bros. are working on an adaptation of the Minecraft Movie.
The film's release has been postponed many times. It was supposed to come out in March 2022, but instead Warner Bros. released Batman. Since the Warner Bros. merger with Discovery, there have been cuts and cancellations of various projects at the company. So, it's unlikely that anything about the film will be told on this show.
---
To summarize
Despite the wishes of the players, it makes no sense for the developers to rush with the End Update or the new dimension. There is still quite a lot of work ahead on Overworld and the existing mechanics.
Here's the main thing that needs to be done now:
Optimize and open up the API for Render Dragon
Add Spectral arrows in Bedrock Edition
Fully implement the new touch control
New Combat system with the full parity between Bedrock and Java
Release a Next-Gen Update for Xbox Series X/S & PlayStation 5
It's only a small part, but it's what allows the developers to further realize everything they've set out to do. If the developers continue to take on too many things, we again will be faced with the fact that some features will be canceled, postponed or changed.
Let's summarize what we expect from Minecraft Live 2022:
Pre-show
Showing new Minecraft Creators features (Marketplace, Blockbench and more)
New Minecraft Legends gameplay
Announcement of new updates for Minecraft Dungeons
Announcement of Minecraft 1.20
Mob Vote results