DolphinMasterMB
upd:
The Haunted by Herobrine Addon [Halloween Update 3]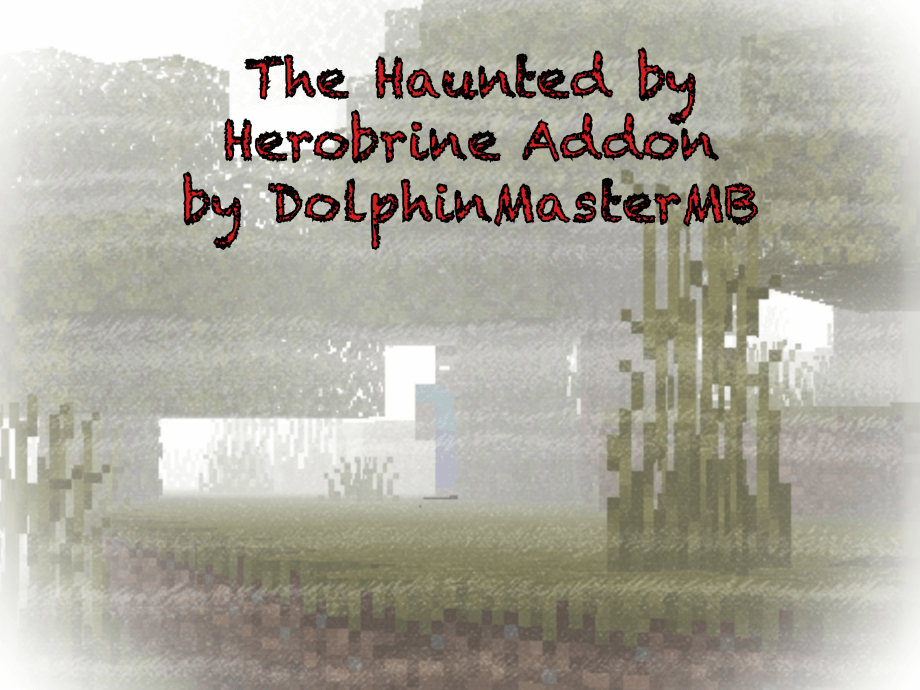 Recommended for Halloween! 👻👀🎃
Do you like to live the nostalgia of Herobrine haunting your Minecraft world? This fully automated Herobrine Experience can make it happen! Herobrine actually joins and leaves your world himself!
The Halloween Update 3 has Arrived:
Added Massive improvements to the Shrine and its mechanics!
Added the flare entity: A small ghost living on the Shrine upon ignition! It haunts the Shrine environment and worships Herobrine! Herobrine will claim your world and visit the shrine often! The flare also have technical benefits as It keeps the game haunted and help control the system!
Added different mysteries creepy stalkers that watch you from behind and vanishes upon being looked at! Those stalkers don't enjoy you mocking them! Just like Herobrine!
Added a few elite cursed mobs to Herobrine's arsenal! Some old legends have returned but on Herobrine's side this time! Now some sounds do make sense again!
Full changelog HERE!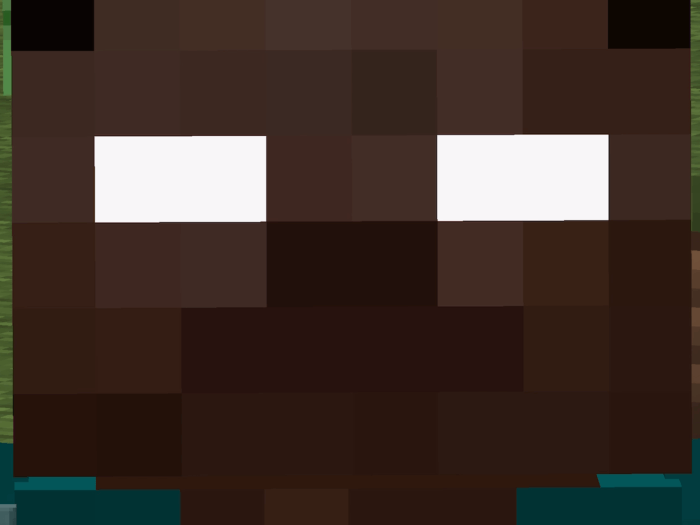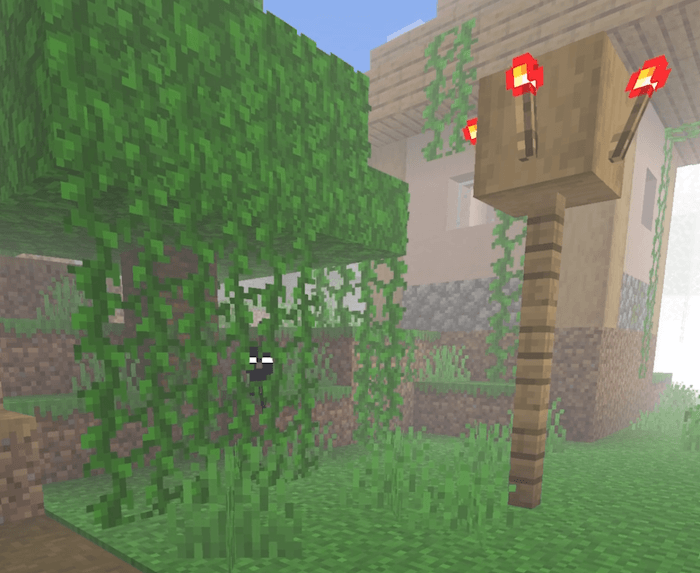 New Beta Updated in Real Time:
Now you can either choose the normal release or the beta!
The beta updates in real time! Those updates won't be announced! But it's a super quick and way more convenient way of fixing bugs, making improvements, and testing new features publicly! This new method makes life much easier for me! I hope this will improve the development by miles!
New Videos and Addon Tour:
Important Message (From the Fog inspired Me):
I just watched some videos about the super popular Minecraft Java mod "From the Fog" and happened to get inspired! The Form of the Fog mod is more about stalking, mind tricks and losing sanity! I would like to inform that I would like to have a From the Fog experience, but on Minecraft Bedrock Edition! So in this update I changed the addon formula completely to match From the Fog! It's quite slow paced, but a frick lot more scary than the Minecraft Ohio stuff I had going on, lol! Please keep in mind some Function commands won't work! I strongly recommend you play the addon by default! Just be patient and you will lose sanity eventually! Are you in for a scare? Please leave your opinion and maybe some suggestions in the comments! So, I could improve the Addon!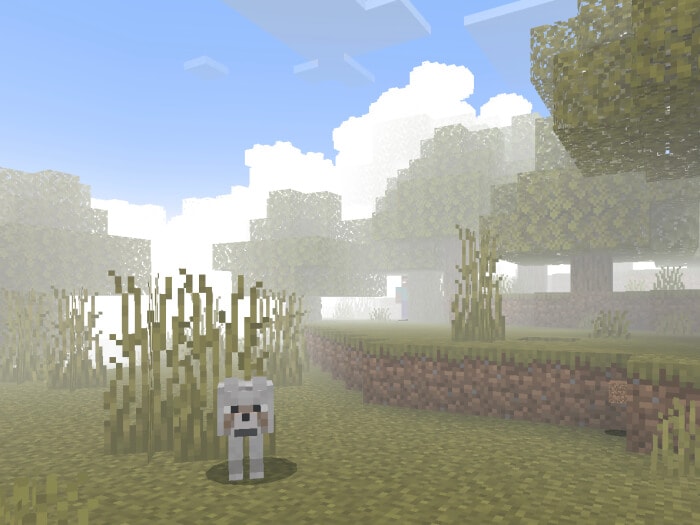 Developer Note:
If you can't find Herobrine, please don't worry! If you installed the addon correctly, He might be watching! If your game seems to get a little eerie and your sanity takes a dip, you know it works! It could take between 10 seconds or an hour for him to show up! Everything is completely random! If you feel a bit impatient and really want to witness the paranormal stuff early, you could try "/function spawn1, spawn2, spawn3 or spawn4" to increase the rate of paranormal stuff happening to your preferences! But I do recommend not using those for a more interesting and scary experience! I'm aware Predictability weakens the Experience! I'm actively working on getting rid of any predictability in the upcoming updates! The haunting will get worse day by day! Please be aware that HE is still able to predict you though! Please also keep in mind this Herobrine entity is a ghost not a god! Please don't expect a boss fight in this addon! For a cool boss fight, please refer to The Herobrine MiniGame Experience Addon! Both my Herobrine addons are completely different! Play to your taste! Enjoy the Creepyness of this one! He is Watching!
Update:
I massively improved on the new From the Fog formula! I made Herobrine pretty rare to make the game feel way more creepy and ominous! Making it more unpredictable to add the immersion of a real stalking ghost! He plays mind tricks on you now! I added many interesting and scary secrets!
Please note: Herobrine is way more rare now! It might take some time before paranormal stuff happens! Please don't be upset and think the addon is broken! HE will surprise you eventually and YOU will shit your pants! Good luck with your Minecraft survival!
Experimental Music Ambience:
There now is some ambient music by cpzlvslpz! You could toggle it on and off by adjusting the music slider in the Minecraft settings!
[New] You Could Summon Herobrine with a Shrine:
Although Herobrine can join and leave your Minecraft world by himself at random, you are now able to make him haunt your world permanently by building a shrine for him! You will need 8 gold blocks, 1 mossy cobblestone block, 1 netherrack block and one head item! You can watch a video of me and a friend building one as an example down below! Then approach the shrine and drop the head item on the netherrack block! A burst of lightning appears and might light the shrine! Now Herobrine will haunt your Minecraft world permanently! Side note: There is a super small chance another one of the entities spawn as well!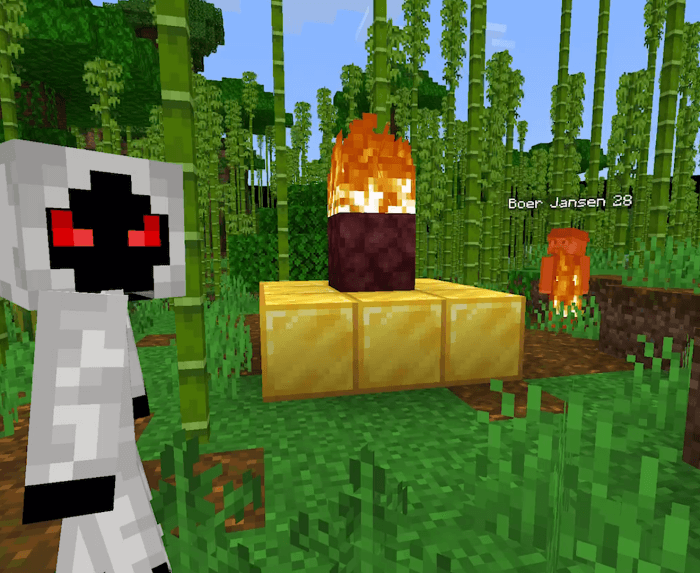 The OG Herobrine Experience Mode:
If you don't like the extra features like the visage effect and various crazy events: You could now disable them and life the OG experience of Herobrine just stalking you and being a real trickster by using this simple chat command: "/tag @a add og" This was recommended by many players! Please leave your opinion, if it improves the addon on your personal preference or not!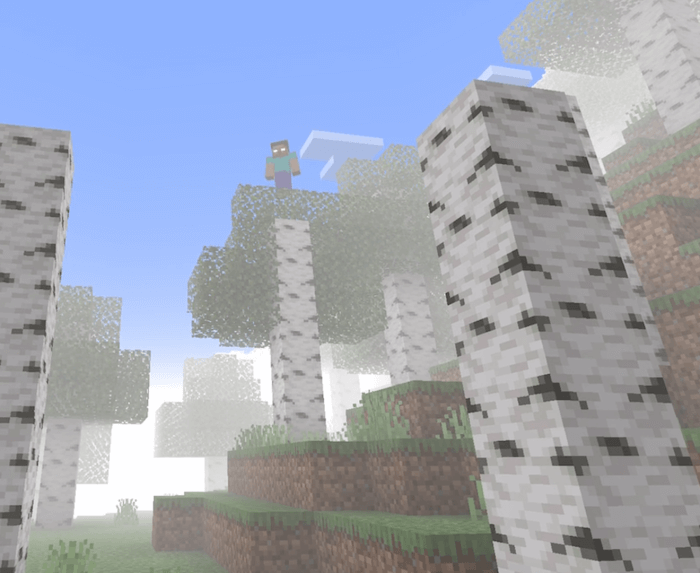 Mysterious Entities:
Some Mysterious Entities have appeared in your Minecraft World!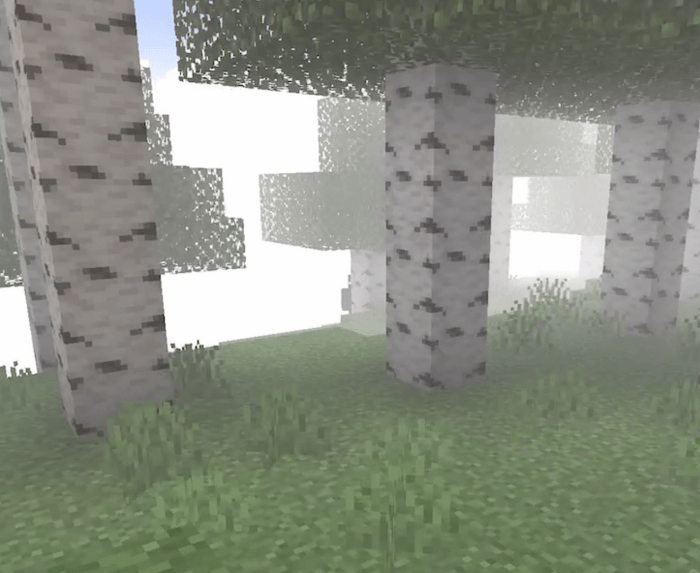 Experience Fog Like the Old Minecraft Alpha Days:
By installing this addon, you will also get a third pack now "The Stalker in the Fog"! Using this pack is completely optional! It adds a foggy ambiance to your Minecraft world just like in Minecraft alpha, where Herobrine got discovered first time! This effect makes the game even more spooky and the entities more ominous! I recommend using this pack as global resources to prevent an odd invisible chicken bug! But you could also add it to your world resources for people to join! As long as you place the actual Herobrine resources on top!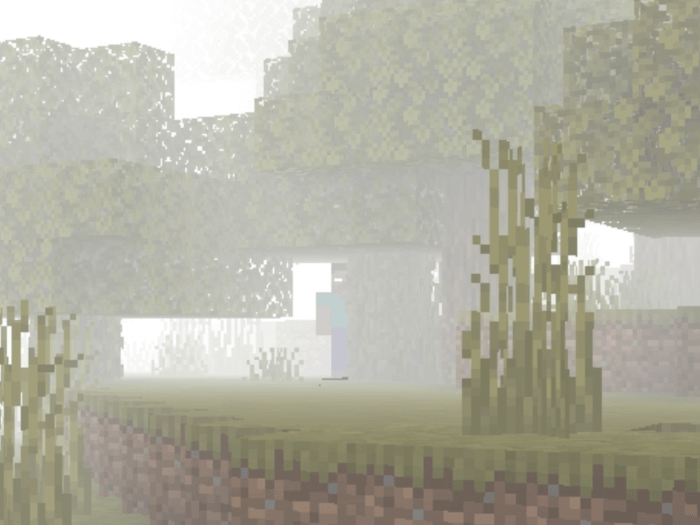 Tip:
You could change the entity's appearance with a simple cheat:
/event entity @e[type=test:herobrine] v1 = Herobrine
/event entity @e[type=test:herobrine] v2 = Null
/event entity @e[type=test:herobrine] v3 = Entity 303
Stay tuned, as I will reveal more cool little cheats like this in future videos and updates! There is way more to this addon than you might know lol!
Now Including Jumpscares:
Don't stare directly at the bugs (entities/ghosts) to prevent injuries!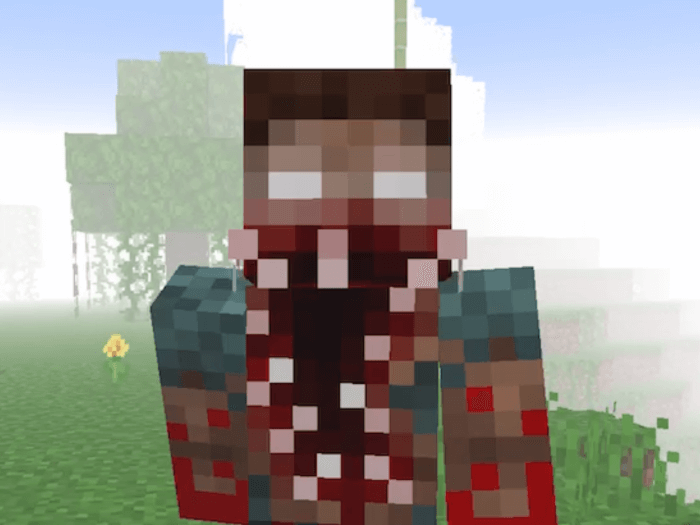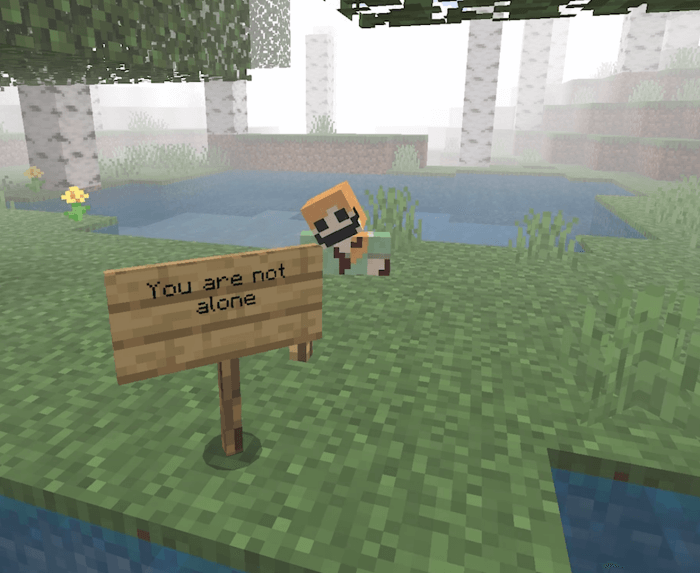 Immerse yourself in the creepy atmosphere! Ambience, weird events, some jump scares and a lot of randomness!
The Herobrine AI acts as a Minecraft player!
He randomly joins and leaves your world! (also nice to scare your friends)
This Herobrine is less aggressive, but he randomly stalks you and gives you the chills!
This Herobrine is actually different from seen in other addons!
This one actually taunts the player and surprises them with unpredictable randomness! He's also a great actor!
He can even predict you sometimes!
This Herobrine actually has a personality! Are you in for a scare!
Some technical stuff for adjusting the experience!
Although this addon is completely automated and completely independent, you might want to know a few tricks to customize your experience:
Good to know: The default time Herobrine spawns is between 10 seconds and 50 minutes! You could use function commands to make him spawn faster or even instant!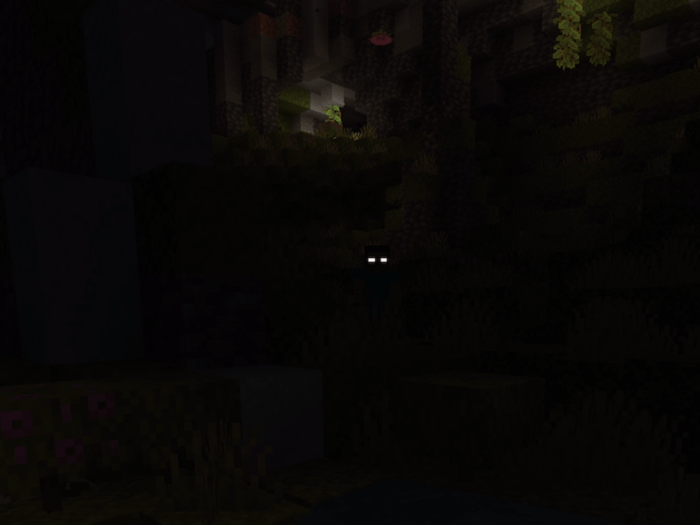 Credits
Thanks to SmithyMC for making a brilliant showcase of the addon! Follow him on YouTube for very nice addon showcases: youtube.com/@SmithyMC
Thanks to cpzlvslpz for the custom ambience sounds!
Visit my YouTube channel (DolphinMasterMB) for convenient tutorials about my content and many previews of new features getting announced: youtube.com/@DolphinMasterMB
Updated on November 21
I added a new optional beta download
I fixed many bugs!
I made the Stalker entities more common!
I added some new Ambient effects!
I gave Herobrine even more abilities!
Changelog for November 01 / Old Update
Changelog for October 27 / Old Update
Changelog for October 25 / Old Update
Changelog for October 04 / Old Update
Changelog for September 14 / Old Update
Changelog for July 31 / Old Update
Changelog for July 24 / Old Update
Changelog for July 19 / Old Update
Changelog for July 18 / Old Update
Changelog for July 17 / Old Update
Changelog for February 13 / Old Update
Thanks for your patience! Enjoy your scary experience!
Cheers! ; )