500 Users on ModBay!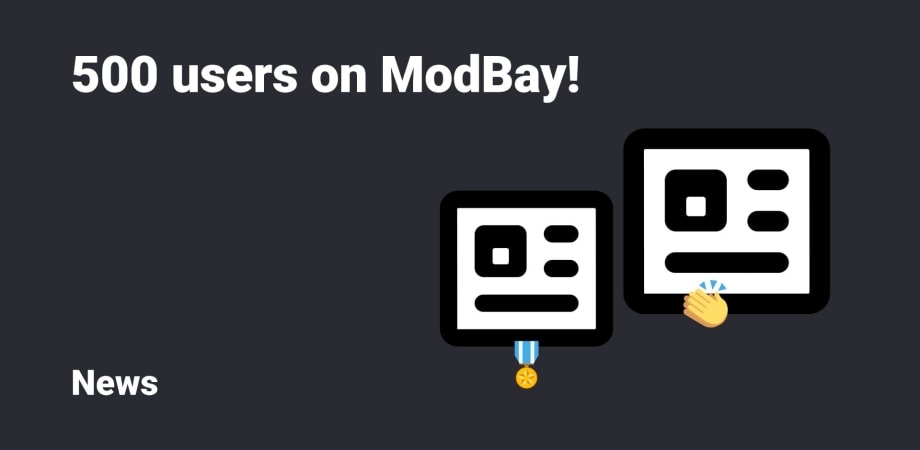 Today ModBay celebrates the first 500 registered users on the site!
We're grateful to every registered user on the platform, to every author who has published their content with us, to all those who have given us permission to publish their content on our platform.
We also thank every YouTuber who writes reviews of our users' awesome Minecraft Add-ons.
And visitors of the site, we have not forgotten about you! Even you're helping us a lot!
You're all breathtaking, helping to develop ModBay and improve it! Words of gratitude can be expressed indefinitely, but we want you to know that we are insanely grateful to you!
We're waiting for many interesting things ahead of ModBay!