Unfair Parkour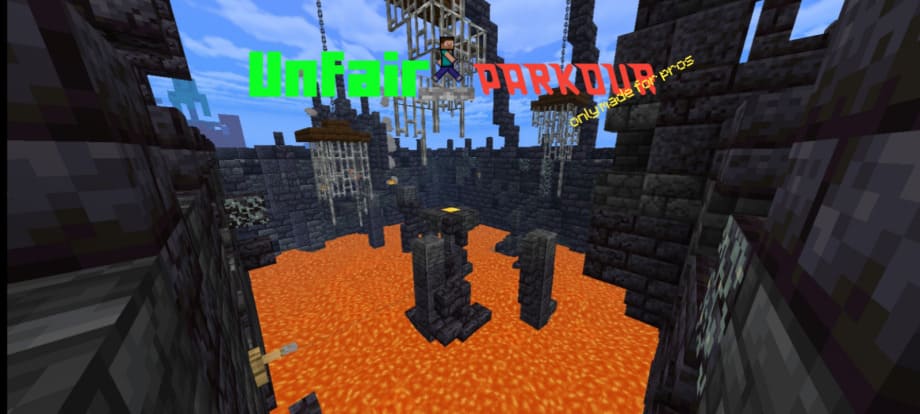 This is a simple map where you can challenge yourself by playing the map. In this map, you can encounter trolls. Now it only contains 10 levels. It is the hardest parkour map ever created. This is made only for pro minecraft players. You can challenge yourself by playing this map.
Note: This map is still in development.
This is the world's first minecraft map that contains mini-games, puzzle and Parkour.
Story
Rowan and Julia lived together. But after some time they came to a very peaceful place to relax and have fun, but one day Julia got missing mysteriously. Now Rowan needs to find her everywhere, anywhere as soon as possible or the house owner will declare her dead, and he will be kicked out of the house.