Minecraft 1.19.21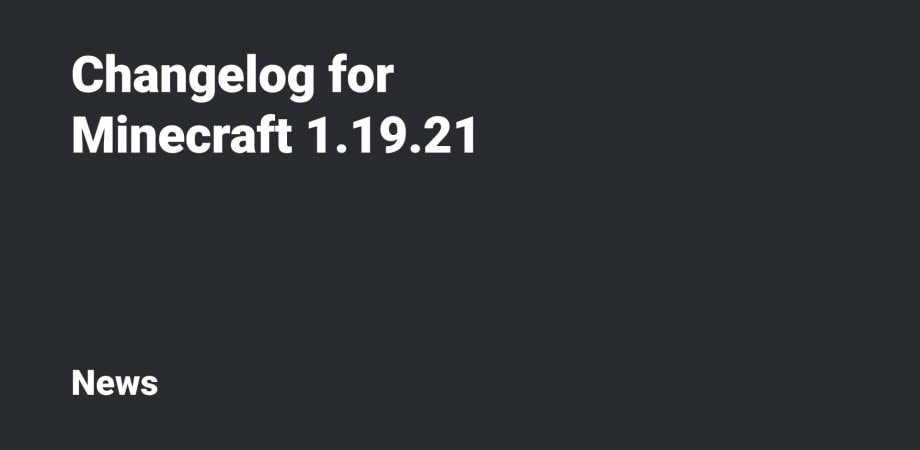 A new version has been rolled out: meet Minecraft 1.19.21. You can read the official Changelog here.
The update was announced by @Mega_Spud on Twitter. On some platforms, you will have to wait.
Let's start with the most important. Most of all, the players were upset that now paid emotions can no longer be equipped for free.
In addition, there are several other fixes. There are few of them, so we'll show them all:
Fixed several crashes that could occur during gameplay
Fixed an issue that caused Villagers' professions to not reflect in their clothing
Fixed a bug where graphical artifacts appear while playing on some devices
Fixed a bug where the names hovering above mobs were slightly offset
Fixed an issue that caused some blocks on Marketplace worlds to appear as "update blocks" on Realms
What do you think about the update? Write in the comments.