Mega Modern House v1.1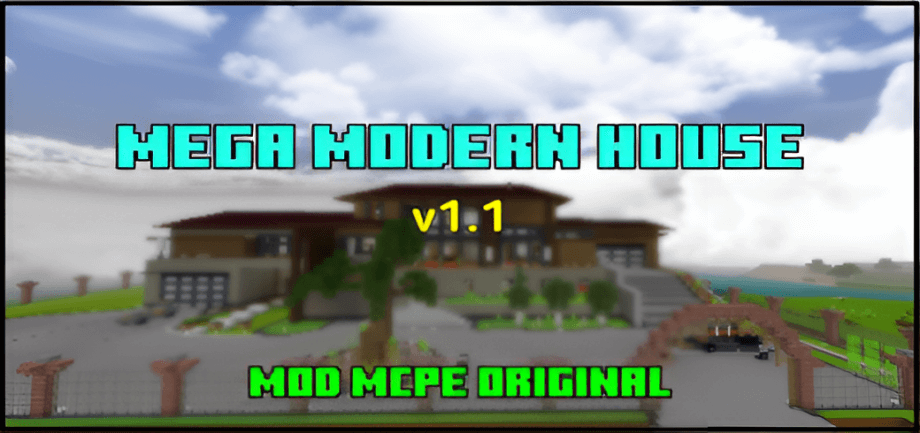 A Big (very big) House with lots of new places, rooms and structures. You can either explore the world in creative mode or survive in survival mode. So I hope you enjoy the map. Scroll down for previews (screenshots).
This modern house is one of the biggest houses of Minecraft PE. It has so many rooms and other places which are so good.
Screenshots