R
upd:
Many Decorative Things [MDT] Addon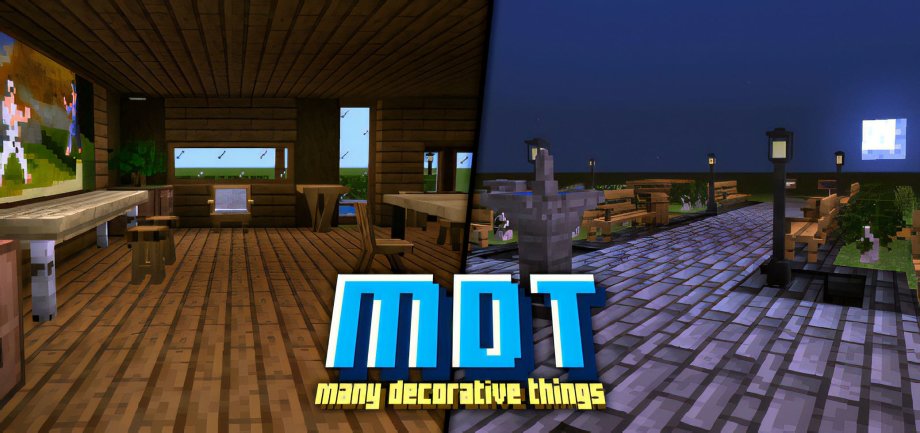 If you are a building or decorating lover, be sure to try the Many Decorative Things addon, which will add more than 100 new blocks to Minecraft, to be more precise - 17 types of blocks and their variations that preserve the vanilla style of the game!
Info
Creator: byronjvh. Follow author on Twitter!
Permission for ModBay: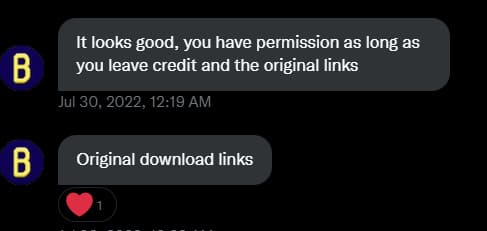 Don't forget to activate the experimental functions: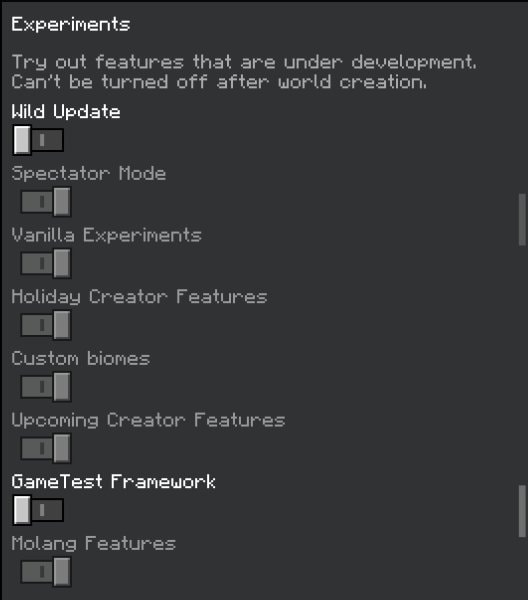 Trailer
Due to the fact that this addon retains the vanilla style of Minecraft, you can use it with any other addons and textures, including furniture addons.
MDT Crafting Table
To craft all the blocks from this addon, you will need MDT Crafting Table.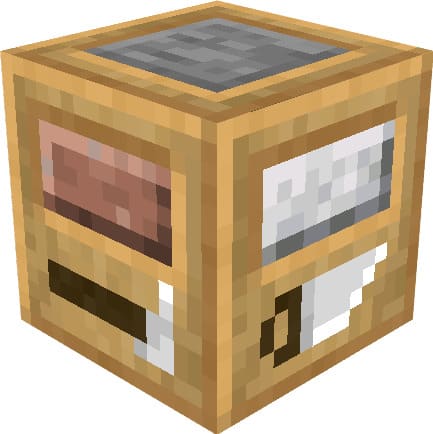 Recipe example for MDT Crafting Table: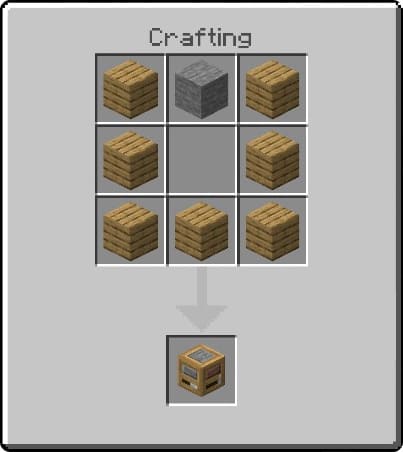 You can turn off the switch to see all available recipes in this table.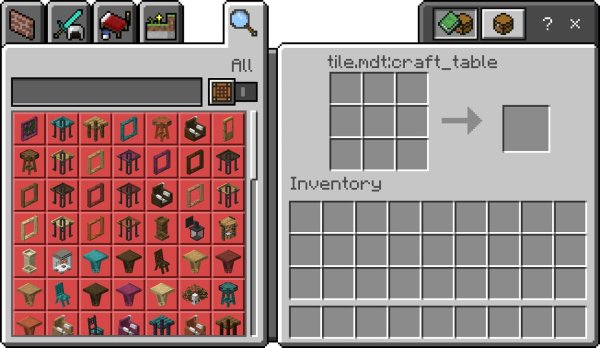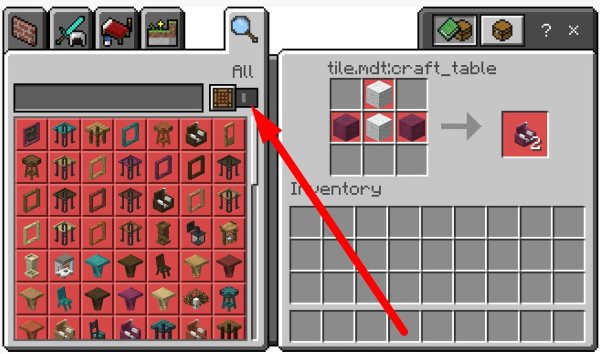 MDT Brush
With MDT Brush you can change the color of some blocks.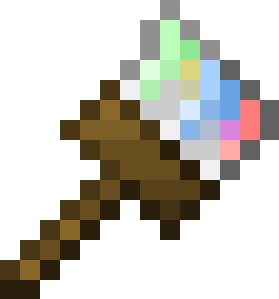 Recipe example for MDT Brush: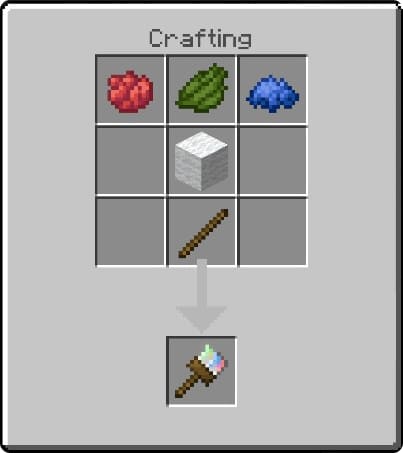 Use the right click on Windows 10 or a long press on iOS/Android to change color of the chosen element: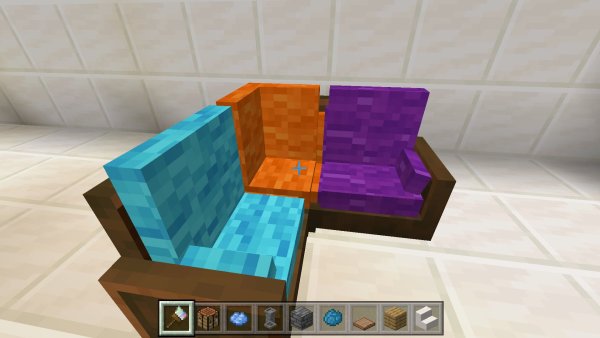 Decorations
Furniture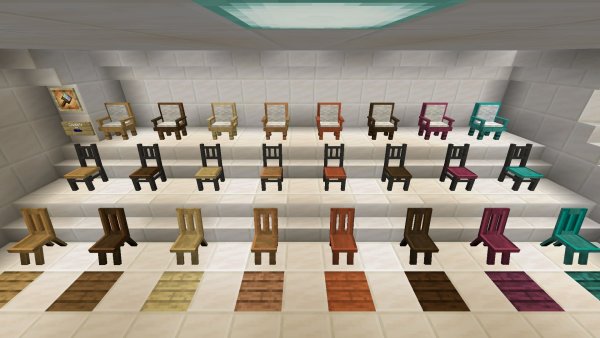 Simple table in 8 variants.
Modern table in 8 variants.
Wooden table in 8 variants.
Stool in 8 variants.
Building blocks
Leaves and flowers wall in 8 variants and dyeable with MDT Brush: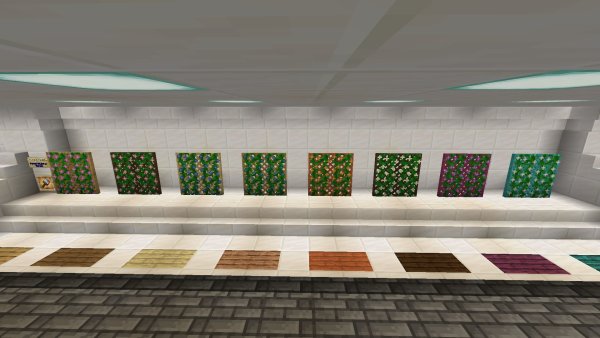 Pillars in 22 variants: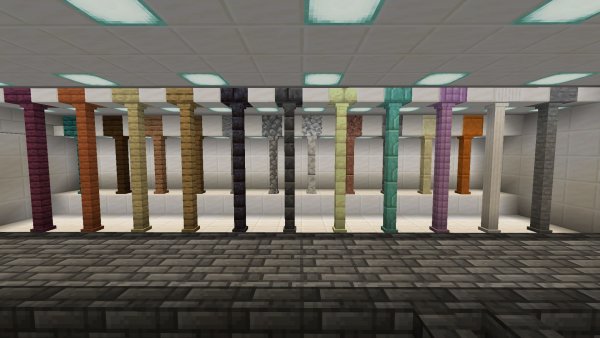 Window in 8 variants: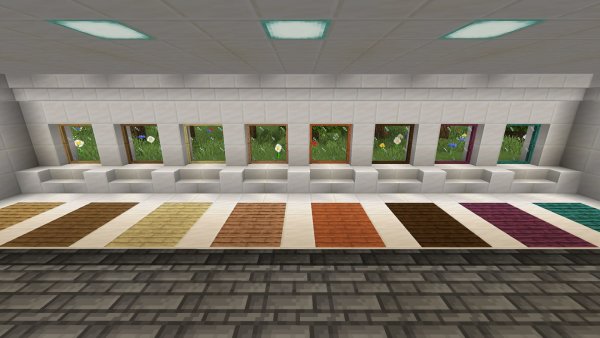 Door in 8 variants: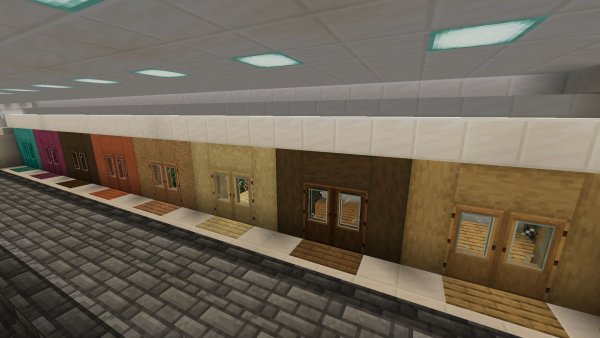 Decorative elements
Fountain
Street Light
Stone Table 
Stone Bench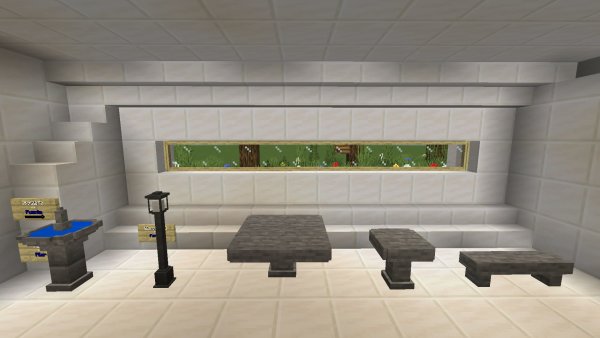 Ceiling Lamp
Wall Lamp
Trash Can
Wooden Trash Can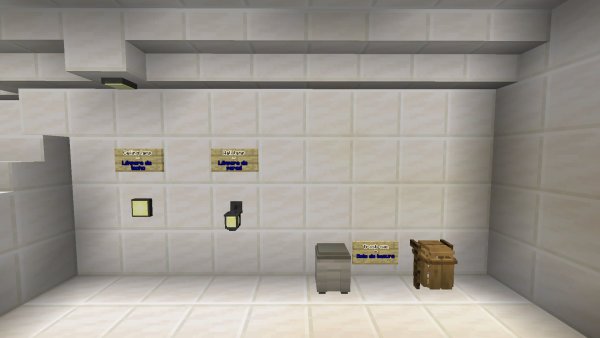 Showcase map
You can see more block examples and try them on your own using showcase map! Don't forget to install the addon before entering the world.
Note
Geo Fixer and the resource pack that requires it increase the size of some furniture to make it more realistic, you can try the old version too without having to install Geo Fixer.
This addon is the work of several months, if you want to support me directly, you can do it through PayPal.
https://paypal.me/byronvarh?country.x=CR&locale.x=es_XC
If you are going to upload or review my add-on on Youtube or another website you do not have permission to share a direct link, please leave the official link to this page.
Updated on October 3
Added compatibility with version 1.19.30+.
Now you don't need "Geo fixer".
Not sure if it works on realms and servers now.