Item Pedestal
Item frames don't look too cool, do they? Try Item Pedestal addon by Amon28 and add a new block called item pedestal to the game. Place the desired item on this block and show it in a more interesting way.
To use the item pedestal block, it is enough to place it on the surface. After that, act similarly to the item frame, hold the item and interact with the block, be sure to point at the top of the item pedestal.
Info
Creator: Amon28 (Twitter)
To use this addon you need to enable some experimental features: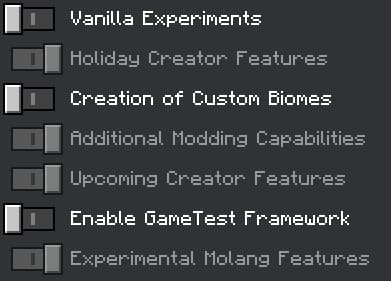 Details
That is what pedestal block looks like:
To craft item pedestal block use the following recipe, it accepts different kinds of stone:
Here are some examples of usage item pedestal:
You can make the pedestal glow using glowstone dust. Hold glowstone dust and interact with the pedestal:
Good fact is that item, which you placed on pedestal will follow wherever you are looking.
Updated on October 23
Reduced the light of pedestal when glowing
Removed Version Changing, Version 2 is now the default version
When pedestal is glowing the item now will ignore light