Skibidi Toilet Addon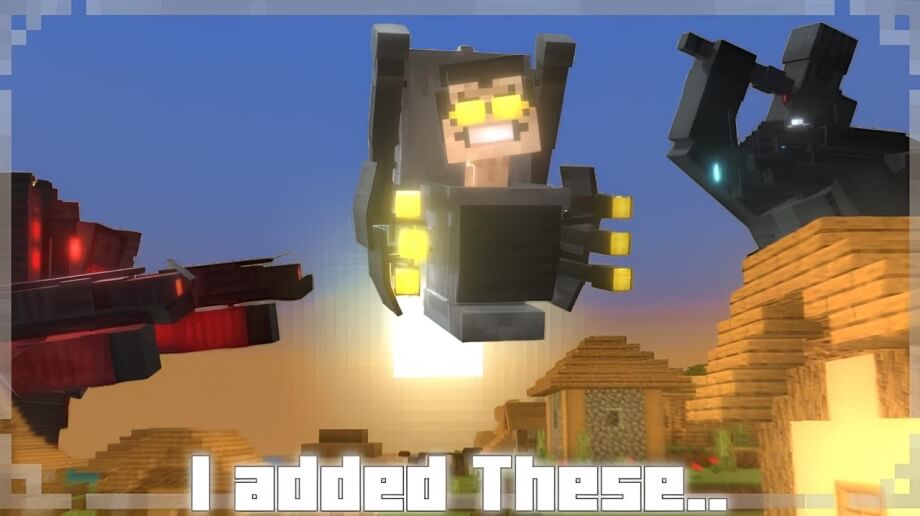 Skibidi skibidi skibidi! An epic addon that will add Skibidi Toilet into the Minecraft! This madness is based on the series of viral YouTube Shorts uploaded telling about the war between Skibidi Toilets and agents.
Mobs list:
Camerawoman
Cameraman
Upgraded Titan Cameraman
Scientist Cameraman
Titan Cameraman
Plunger Cameraman
Large Cameraman
Speaker Woffer
Triple Skibidi toilet
Infected Titan Speakerman
Large Speakerman
Buzzsaw skibidi toilet
Upgraded Infected Titan Speakerman
Parasite skibidi toilet
Scientist skibidi toilet
Jetpack skibidi toilet
TV Woman
Glitch skibidi toilet
Large Skibidi toilet
Upgraded Titan Speakerman
TV Man
Speakerwoman
Angel toilet
Dial Bizzsaw skibidi toilet
Titan TV Man
Titan Speakerman
Titan Cinema Man
Spider Skibidi toilet
Small Skibidi toilet with Glasses
Small Skibidi toilet
Rocket skibidi toilet
Hydra skibidi toilet
Poilce Skibidi toilet
Mutant skibidi toilet
Medium-sized Skibidi toilet
Medium Skibidi toilet with Glasses
Helicopter skibidi toilet
Fire-breathing skibidi toilet
Skull dismantler skibidi toilet
Speakerman
Camera Strider
G-toilet (Phase 1)
G-toilet (Phase 2)
G-toilet (Phase 3)
Large TV Man
Here are some screenshots of various characters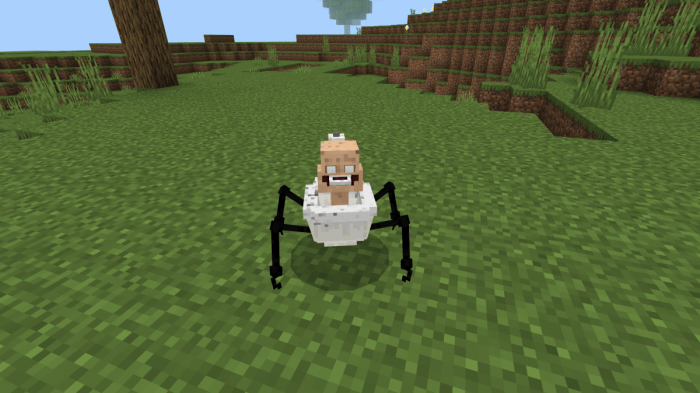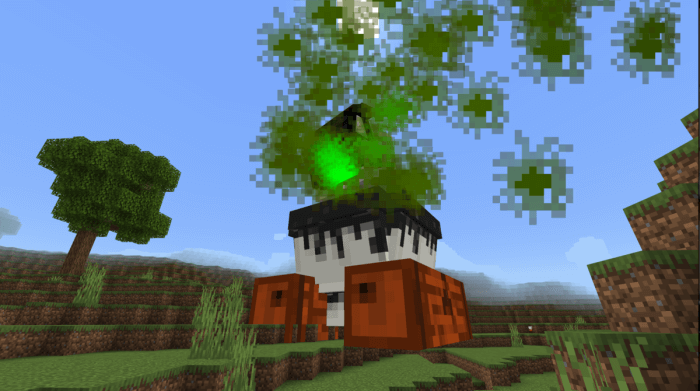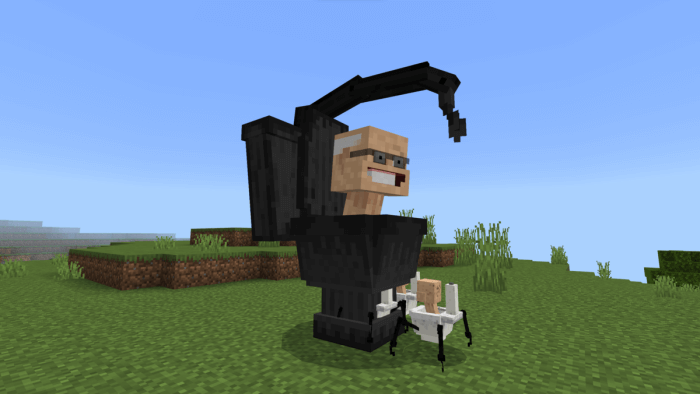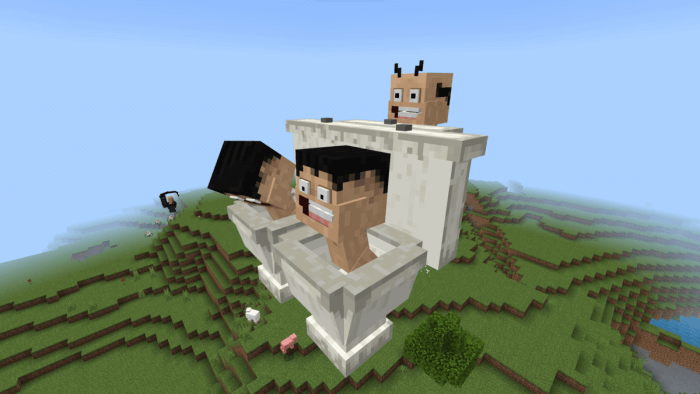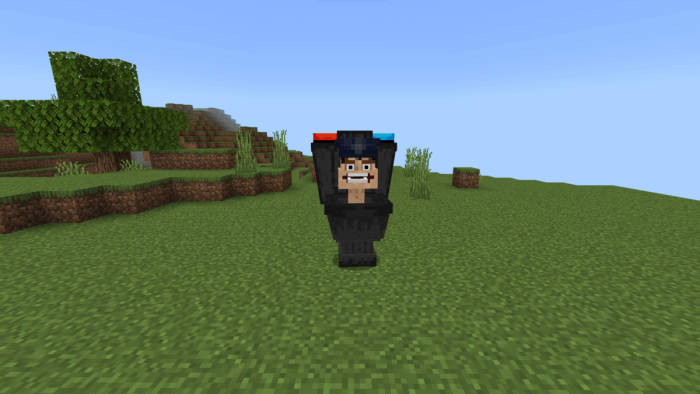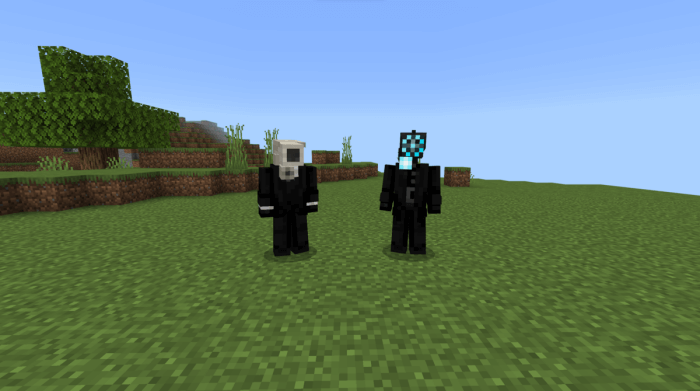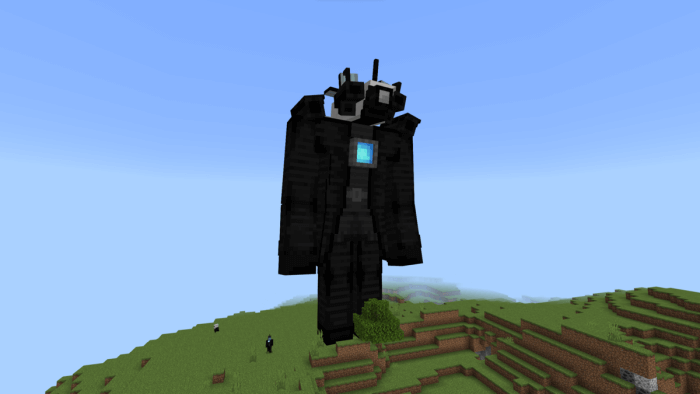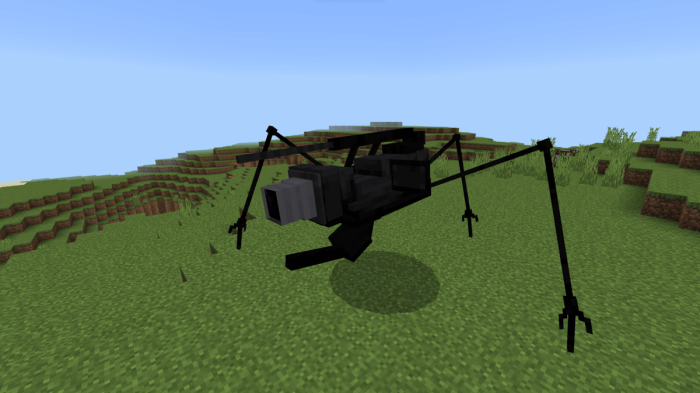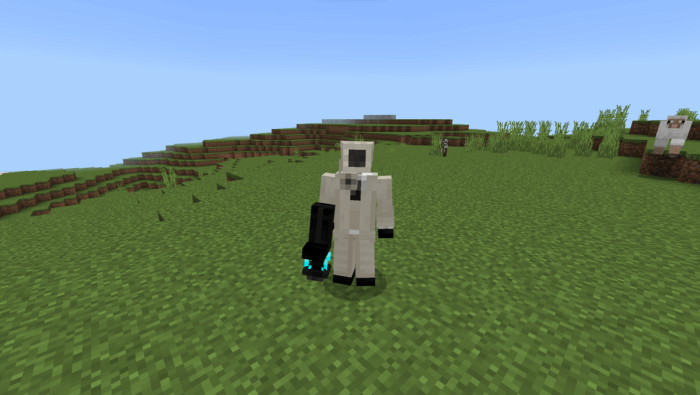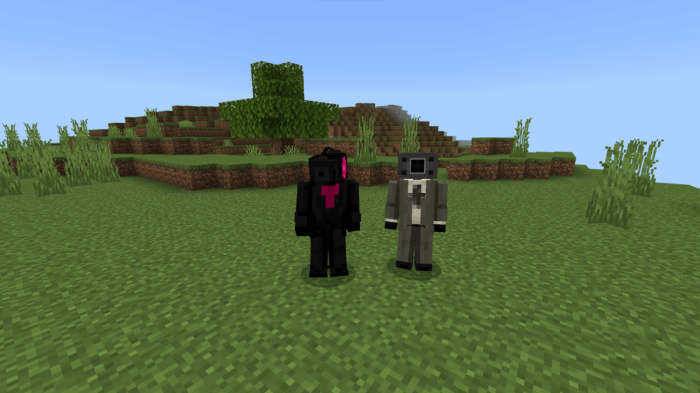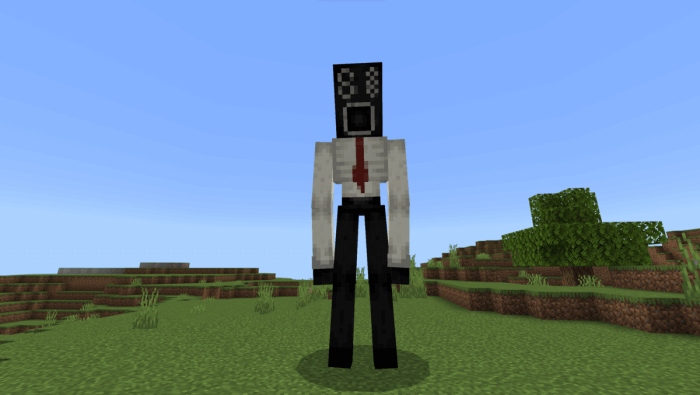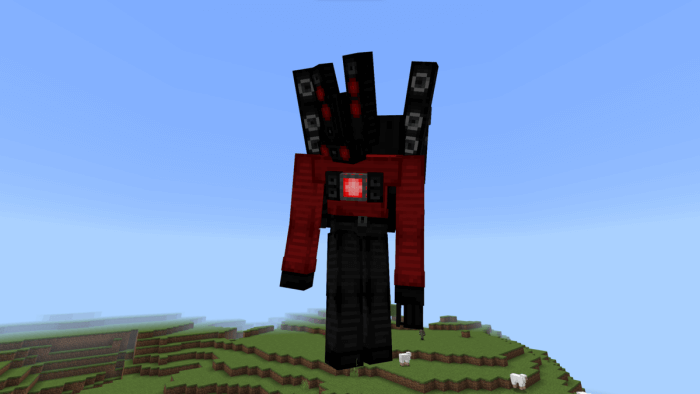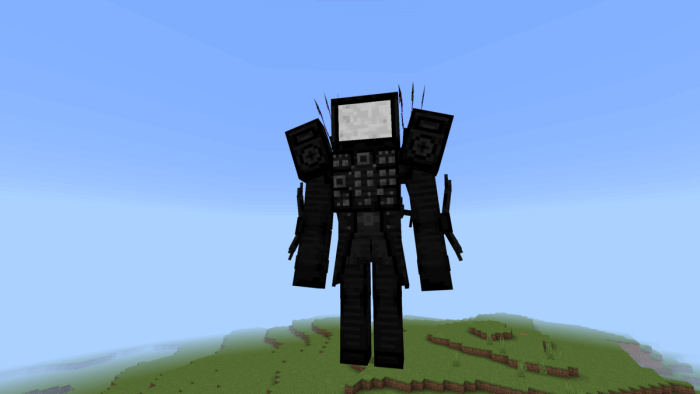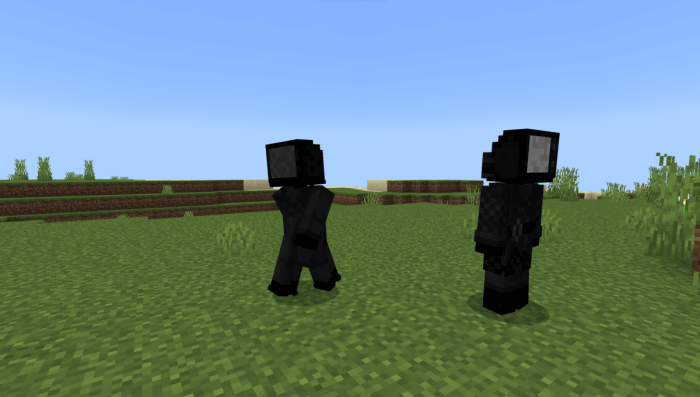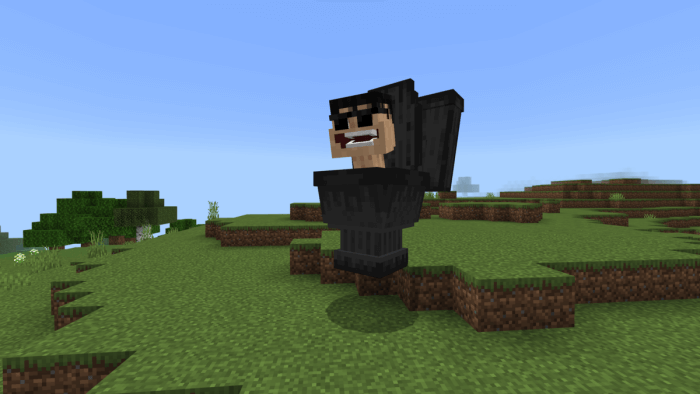 It's time to arrange a real battle between the Skibidi Toilets and the Agents!