Reinforced++ 0.1.0 | compatible with any addon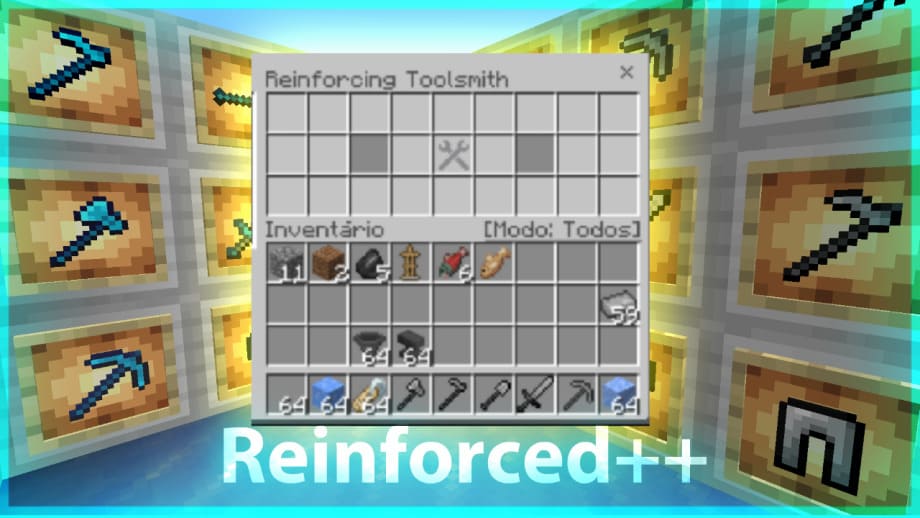 This addon adds a variety of Enhanced items to your survival world, this addon also features a table with a unique crafting interface and 100% compatibility.
Reinforcing Table
You will start with crafting a Reinforcing Table. It will require 6 Iron Ingots, Smithing Table, Block of Iron and Crafting Table.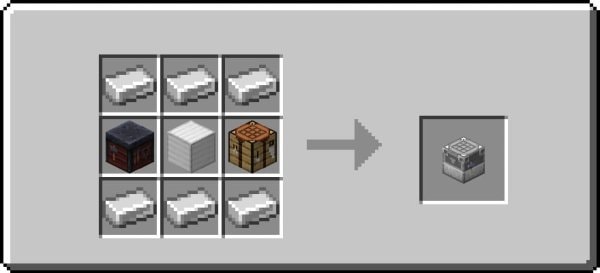 On this table, you will need to click several times with the required item until the numerator in the middle of the screen reaches 64, at which point it will give you the boosted item.
Cobblestone x64 = Reinforced Cobblestone
Gold Ingot x64 = Reinforced Gold Ingot
Diamond x64 = Reinforced Diamond
Iron Ingot x64 = Reinforced Iron Ingot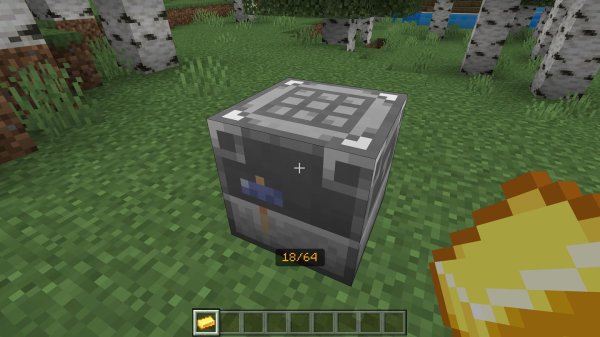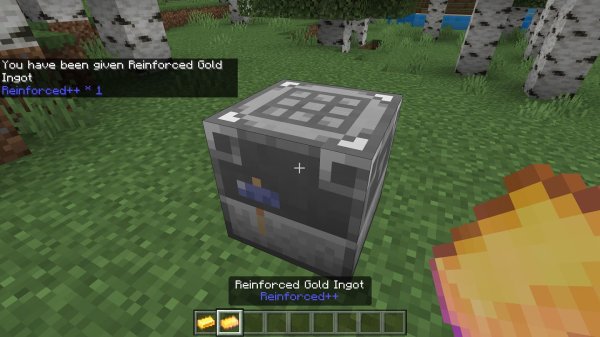 Reinforcing Toolsmith
After that, you can craft the Reinforcing Toolsmith table.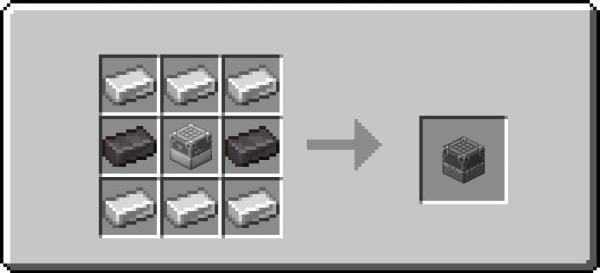 In the left slot place the item you want to be reinforced, in the right slot place the ore that will reinforce this item, if it is not in the correct order, it will not work.
For example: put an Iron tool in the left slot and a Reinforced Iron Ingot in the right slot to get a Reinforced Iron Sword.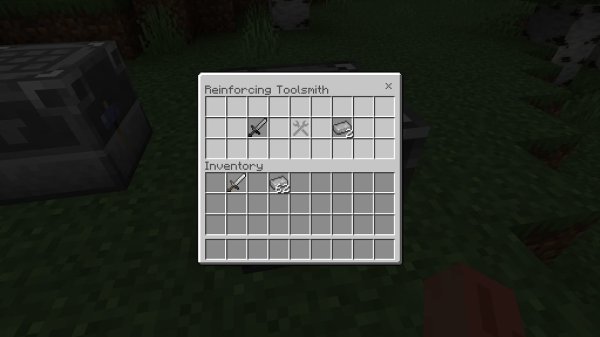 In this table, you reinforce all your Diamond and Iron items, including armor.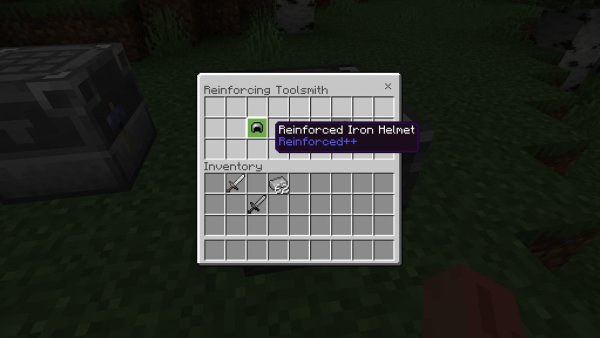 You can get bedrock through reinforced cobblestone, and you can also make enchanted apple in the crafting table using the reinforced gold.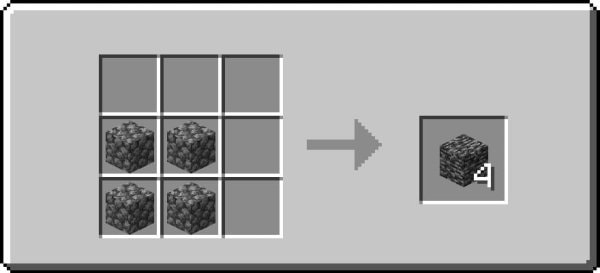 Items and Armor stats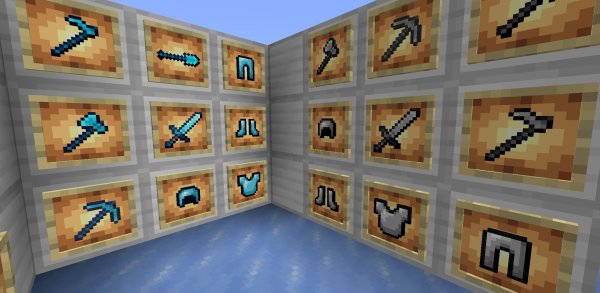 Reinforced Iron Tools
Durability: 1200
Reinforced Iron Sword
Reinforced Iron Axe
Reinforced Iron Pickaxe
Reinforced Iron Shovel
Reinforced Iron Hoe
Reinforced Iron Armor
Reinforced Iron Helmet

Protection: 4
Durability: 500

Reinforced Iron Chestplate

Protection: 8
Durability: 1000

Reinforced Iron Leggings

Protection: 6
Durability: 700

Reinforced Iron Boots

Protection: 4
Durability: 500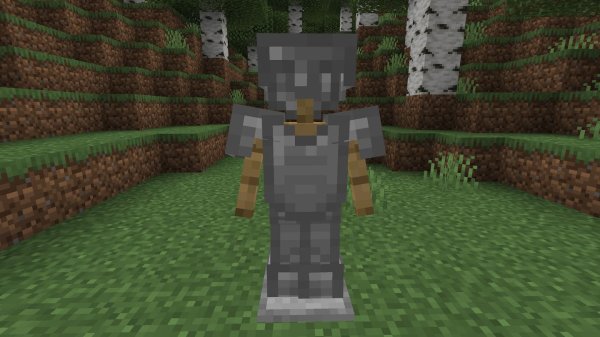 Reinforced Diamond Tools
Durability: 2000
Reinforced Diamond Sword
Reinforced Diamond Axe
Reinforced Diamond Pickaxe
Reinforced Diamond Shovel
Reinforced Diamond Hoe
Reinforced Diamond Armor
Reinforced Diamond Helmet

Protection: 4
Durability: 800

Reinforced Diamond Chestplate

Protection: 10
Durability: 1500

Reinforced Diamond Leggings

Protection: 7
Durability: 1000

Reinforced Diamond Boots

Protection: 5
Durability: 800