Butterflies by JayCubTruth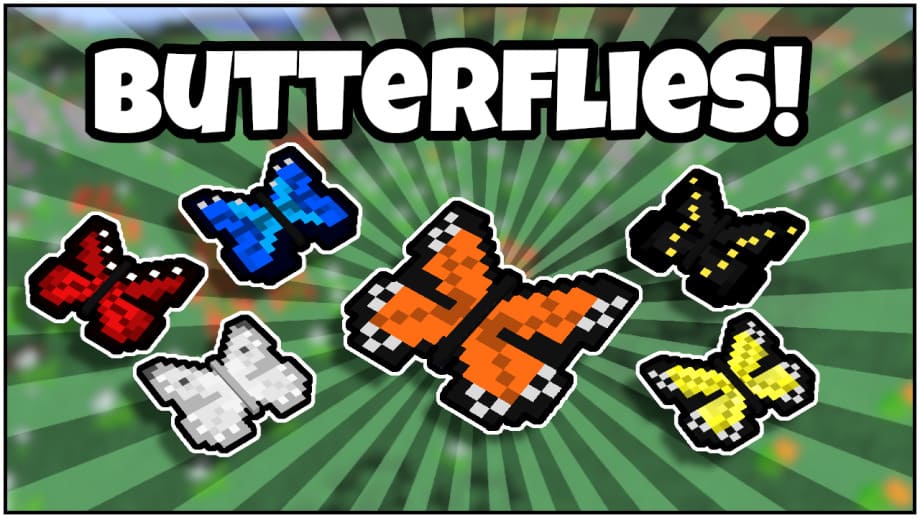 Add butterflies to Minecraft! They add a lot of life to any flower filled meadow, and they look great alongside bees! Perfect for many different aesthetics! Collect them and transport them easily!
They spawn in plains, meadows, and flower forests. There are 6 different types of butterfly. The monarch is the most common, and the white butterfly is the rarest.
Info about Addon
"Butterflies by JayCubTruth"
Version 1.0.0 created for Bedrock version 1.19
Created by JayCubTruth
JayCubTruth Discord: https://discord.gg/NkAFdKs4Yg
JayCubTruth YouTube: https://www.youtube.com/@JayCubTruth
Visit JayCubTruth.com to see more of my work. :D
You are NOT permitted to:
Edit, alter, modify, adapt, translate or otherwise change the whole or any part of the addon nor permit the whole or any part of the addon to be combined with or become incorporated in any other addon, nor decompile, disassemble or reverse engineer the addon or attempt to do any such things
Reproduce, copy, distribute, resell or otherwise use the addon for any commercial or non-commercial purpose
Review
If you manage to punch one, it will drop as an item, so you can take it anywhere, and it will never die. They can be name-tagged and leaded.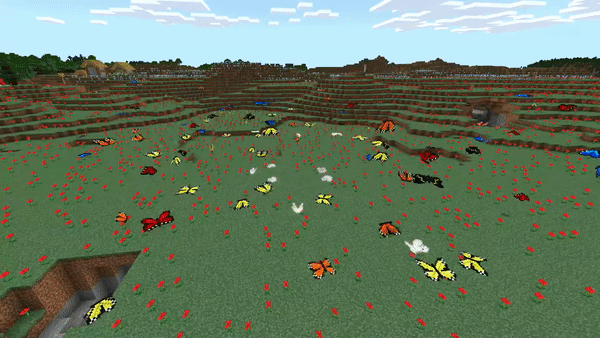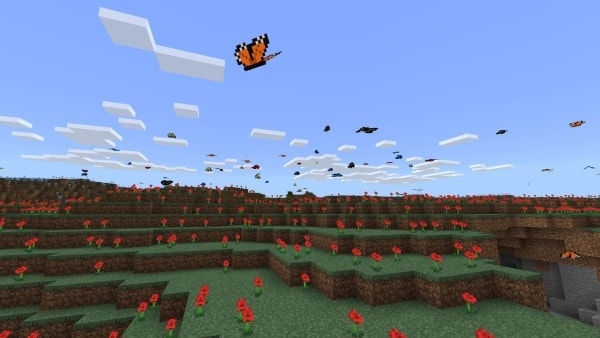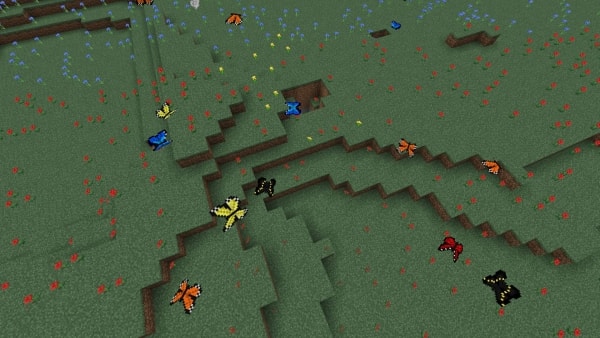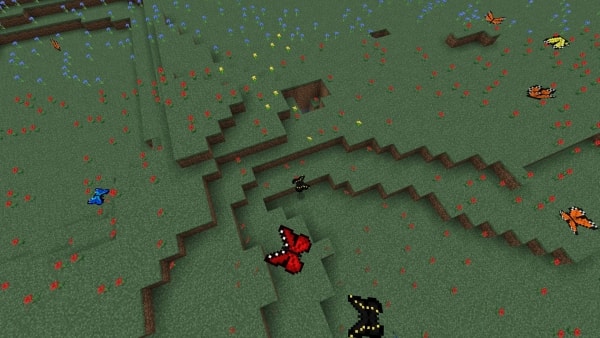 Installation
Double-Click the "Butterflies_By_JayCubTruth.mcaddon" file and it should automatically open and import to minecraft. (If it downloads as a ZIP on mobile, rename it just MCADDON.)
Once imported, you can add it to your world by going to the world settings and clicking behavior/resource pack in the lower-left corner. From there you will click on "my packs", select Butterflies by JayCubTruth, and select "activate".
Next you must make sure that "Holiday Creator Features" are turned on, or it will not work!
You can find them in the "game" section of your world if you scroll down. Once that's done, you are ready to go!