Scare Troll - Minecraft Bedrock Screamer (Add-On) [v1.16+]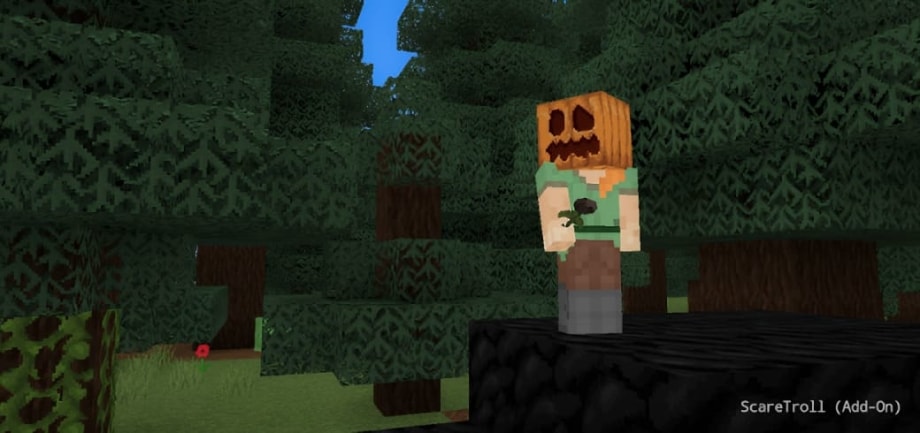 This addon is great not only for celebrating Halloween, but also for trolling friends! Scare Troll add-on implements a screamer inside your world, so you can scare them off even when they are just casually mining and crafting!
Info
Created by: r4isen1920
Pack version: v3.0
Permission for ModBay:
How does it work?
It uses JSON UI to render a scary image on the unsuspecting player's screen when they are given a tag using a command. To use the pack in your world, please follow the following instructions:
Applying the Resource Pack
Since the resource pack is essential to make this work, you'd have to make sure that any joining players have to download and use the Resource Pack before they join your world! Otherwise, it won't work. A prompt like this would appear on their end: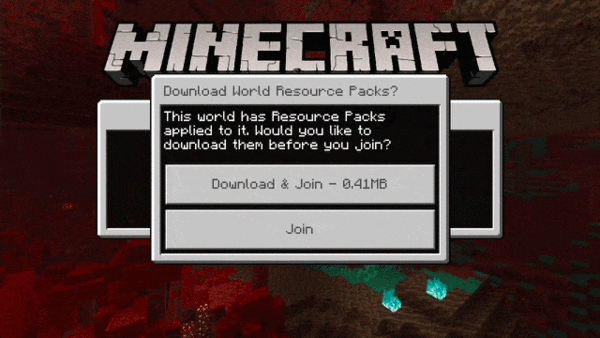 Alternatively, as the world host, you can enable this toggle to force them to apply and download the resource pack when joining:
Once everything is set up, they've joined and properly downloaded the resource pack, you can now start scaring them!
Targeting a Player
To use the screamer on a certain player in your world, type /tag <target> add scare. You can also scare yourself or multiple player(s) at once by typing the usual target selectors as listed below:
@s - target self;
@a - target all players;
@r - target a random player; or
You can also use the player name directly:

Screamer POV
They'll see this face with a loud screaming voice in-game. Note that I am not liable for any possible health issues when using the screamer to jump scare someone whose fairly timid.

Additional Features
This pack works for every other add-on (or mod) you put in, as this doesn't use any player.json modification at all.
The screamer image renderer no longer relies on pumpkin heads, and instead on slight JSON UI modifications - no longer replaces head armor slot.
Lightweight and very straightforward to use.
Video Demo
Here's an old video demo, so you know what's the gist of the pack.