GabrielMODguy
upd:
GUN ADDON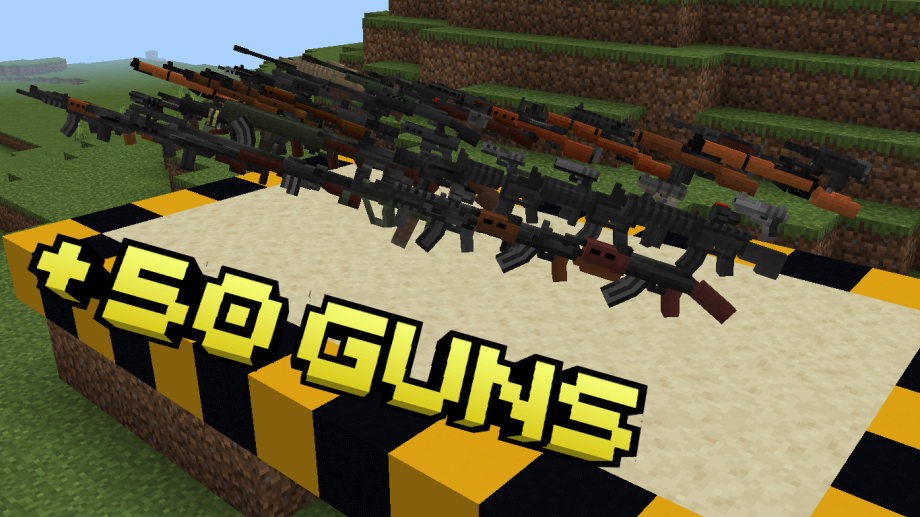 GUN addon will add 50 new weapons based on STANDOFF2, CSGO, DAY OF INFAMY and DAYZ games. All 50 weapons can be obtained in Survival mode through the Arms Workbench.
Characteristics: simple models, simple textures, gun sounds, ballistics sounds, complex projectiles, simple animations, bullet marks on the walls.
Yes!! SHELL MARKS ON THE WALLS. I'm the first to do this in a 100% functional way.
Notice that the projectiles have a different sound effect for each block material, besides having subsonic sounds and each weapon has its own unique sound that differs if the shot was close or far away, Scopic weapons have a two-layer animation that gives a sense of immersion, the animations are simple but smooth, the weapon visuals made it look like mojang visuals.
Armament table
To get a weapons, you need to craft an Armament table.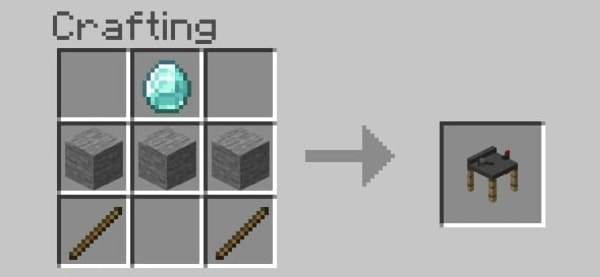 Trade weapons and ammo: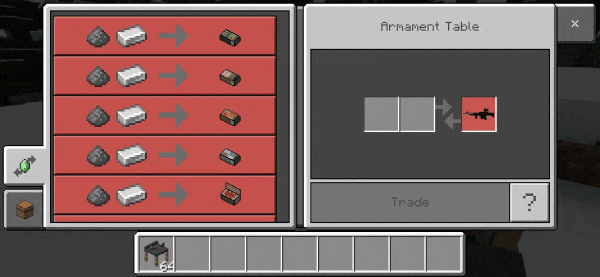 Ammo
You can get ammo and ammo boxes in creative mode. To use the ammo, put them in the second hand and take the weapon in your hands.

Screenshots
Now the addon adds 50 weapons. Here are some screenshots I made and play the addon.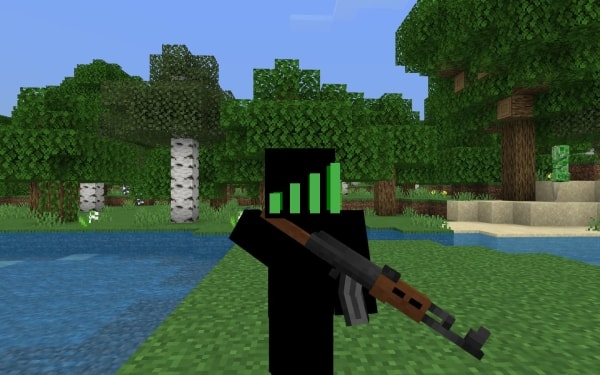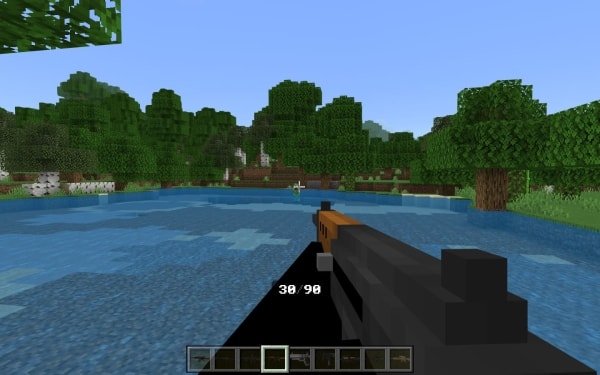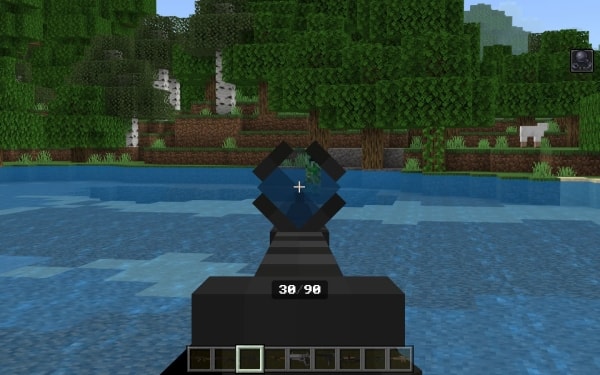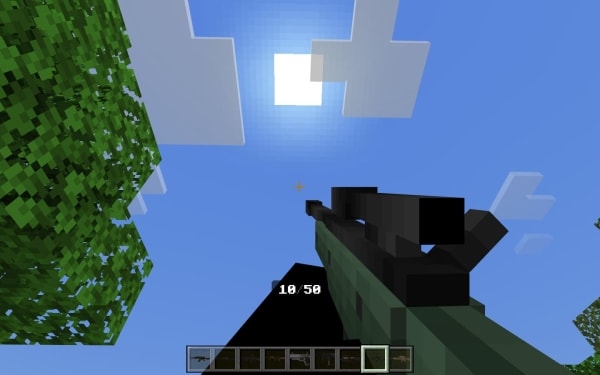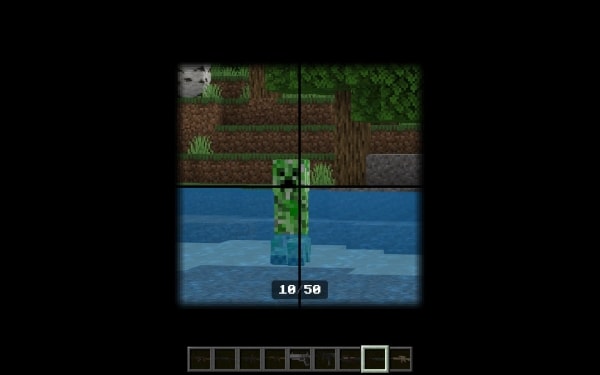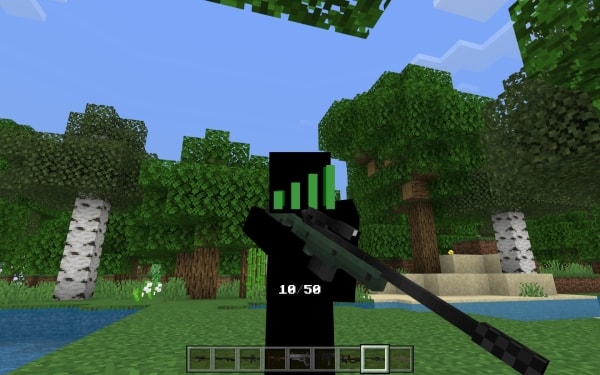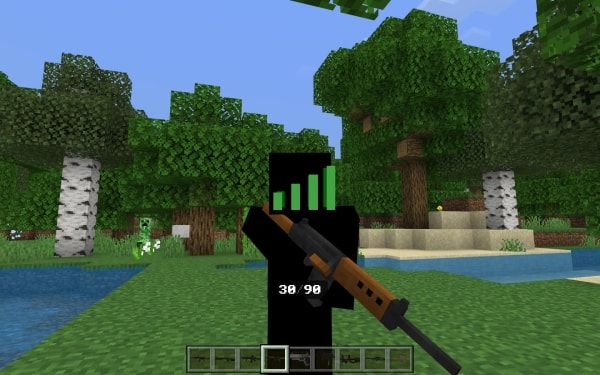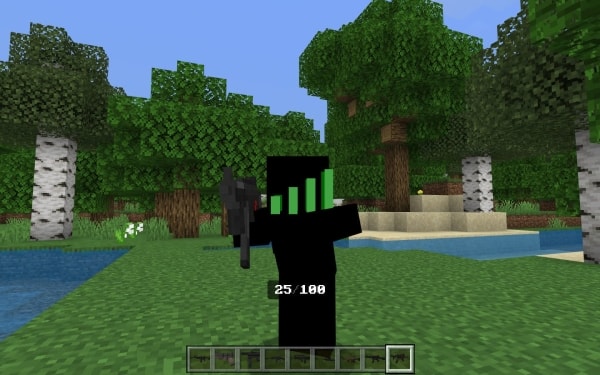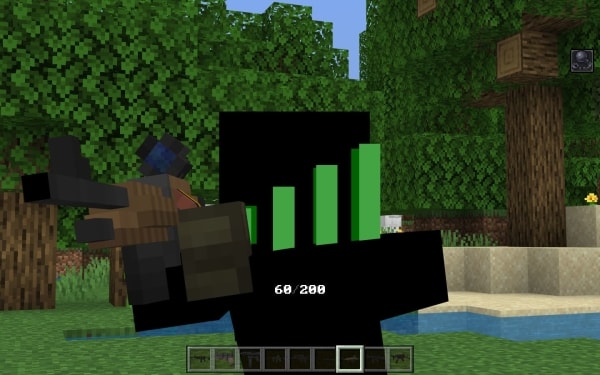 Updated on June 16
Added 25 weapons
Added shot mark
Added muzzle light flash