All Modern Furniture & Blocks
How to Acquire Furniture In Survival
To begin with, you will need the Furniture table.
To craft the Furniture Table, you will need the Items Shown Below.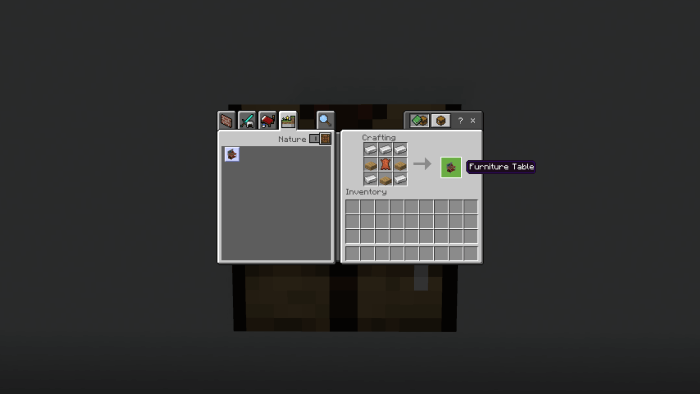 5 Iron Ingots
3 Wooden Slabs
1 Leather

Once inside the Furniture Table, You'll be able to make a multitude of Items. The Main Things to create Furniture are Blueprints and then Furniture Crates. The empty furniture crate and blueprint can be crafted in the crafting table.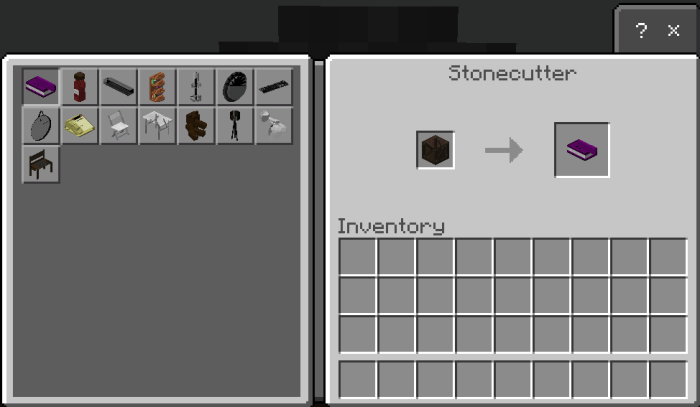 Once you have Made your furniture crate, take it to the stonecutter to create Furniture!
Installation
Ensure ALL these Options Are Enabled!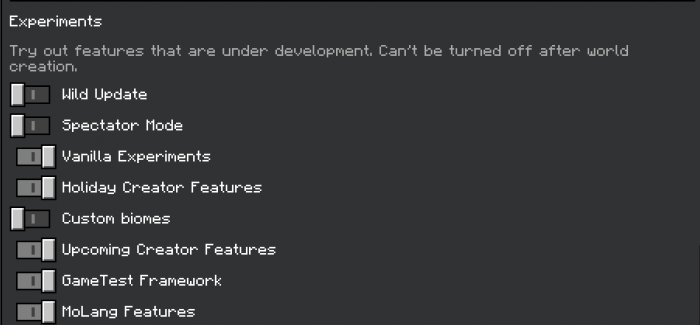 All The Code Are Available For Anyone To Use.
Use of Any Textures belonging to this pack found in others will result in a takedown of your Addon.
Permission to use my textures and sounds can be asked for via my discord: Sir_Bowiczz#6279
Updated on September 08
New Additions:
Added Blinds
Added Bathroom Mirrors
Added Empty Furniture Crates (For new Crafting System)
Changes and Fixes:
Rebranded From XLites Modern Furniture to Furniture o' Modern
Overhauled Furniture Table (Using the Furniture Table will now open a Trading UI, trading Empty Furniture Crates and Basic Blueprints for Room Specified Furniture Crates)
Furniture Table now uses Cherry Wood sounds
Removed Coloured Furniture Blueprints (Crafting Furniture will now be less reliant on Dye, note regular Blueprints still exist)
Creative Category of The Blueprint and Furniture Crates has been moved to Items
Regular Blueprints, Hammers and Packing Material are now craftable in the crafting table
Packing Material and hammers can now be crafted with Cherry and Bamboo wood
Compressed TV textures (this should resolve crashing problems and performance issues on low-end devices and file size!)
Updated Textures