Crafting Stations
DISCORD : https://discord.gg/zu5v6J2a74
That's all for now! But I will update this addon frequently to add new mechanics and items, so stay tuned! Thank you for reading!
If you present this mod in a video, please put the link to this ModBay page! :)
You have to enable every experimental features for this addon to work correctly !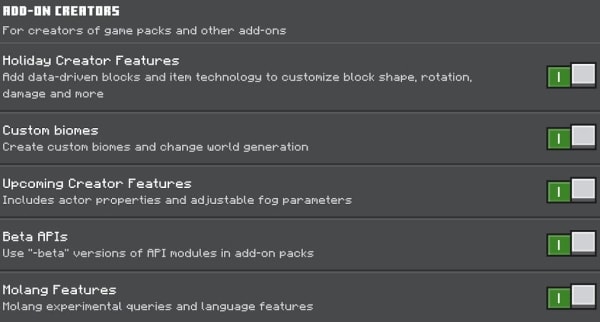 Updated on June 22
ALCHEMIST UPDATE:
New Potions and Brews
Introduced Necromancia and Brewing Station
Added Necromancer Wizard, Candle Wizard, Candleleton, Candle Golem and Skeleton Servitor
Nerfed Flacons
Added FLASKS
Added the Discord