D
upd:
Death Note Add-On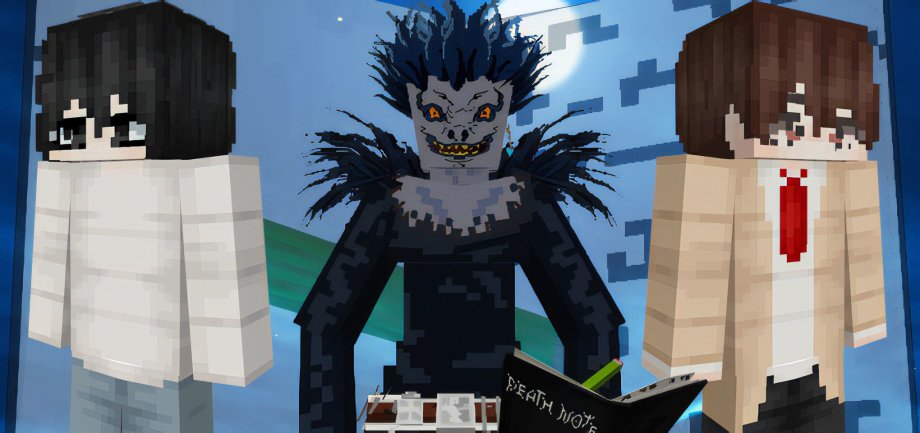 The characters of your favorite anime in Minecraft. Enjoy this wonderful Death Note addon with 3 characters. You can also get Death Note to use its power!
Credits
Permission for ModBay:
Light Yagami
The main character, who received the Death Note, decided to clear the world of all criminals
Health: 520
Damage: 8
Use Poppy flower to tame Light Yagami
L
He is considered the best detective and investigates Kira's case.
Health: 520
Damage: 8
Use Poppy flower to tame L
Ryuk
Ruk is one of the gods of death. To continue living, he needs to kill mortals with the Death Note.
Health: 99999
Damage: 999
Feed him an Apple to tame
After taming, he will follow you and protect you.
You can trade with a Ryuk and exchange 15 apples for a Death Note.
Death Note
A fictional magic note representing a weapon. Belongs to the gods of death.
It is necessary to write a name in this note, and it will immediately begin to act.
In the game, you need to right-click (on PC) or long press (mobile) to activate.
Demo video