Barely Default Golems v1.1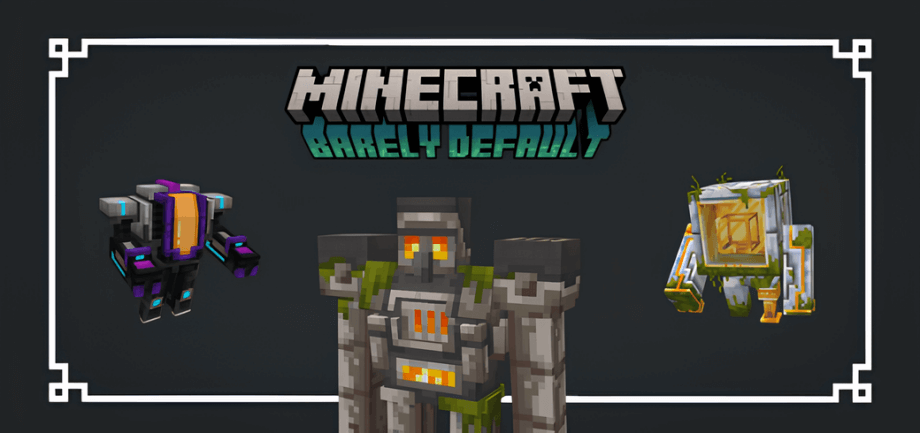 Welcome to another Bedrock Port that I made! This pack, named "barely iron golem," was originally made by MushirMickeyJoe for Java Edition as a part of his barely default pack and was ported by me to Bedrock Edition. This pack remodels and retextures the vanilla iron golem.
Barely Default - Iron Golem
Included Variants: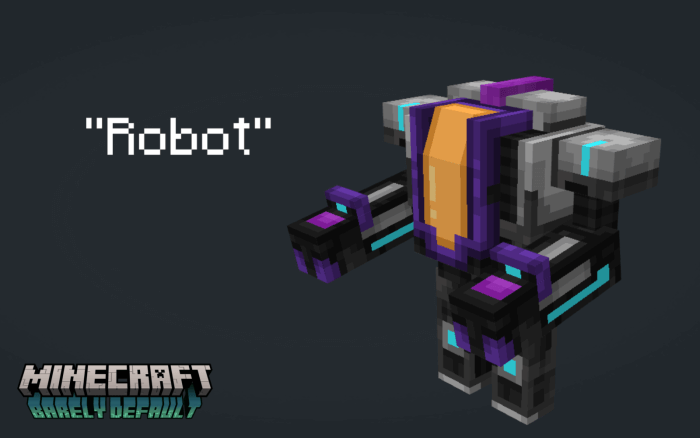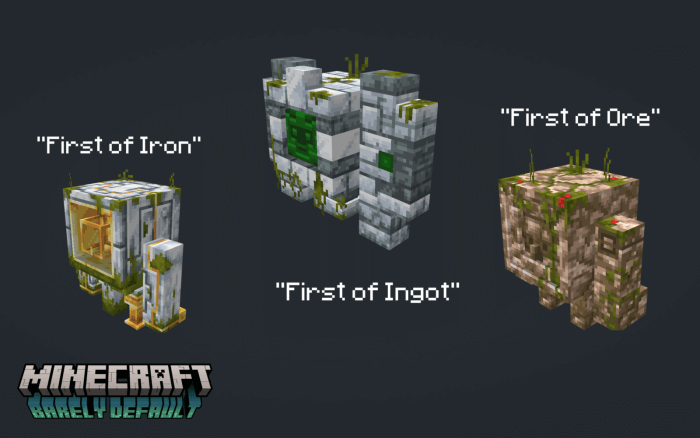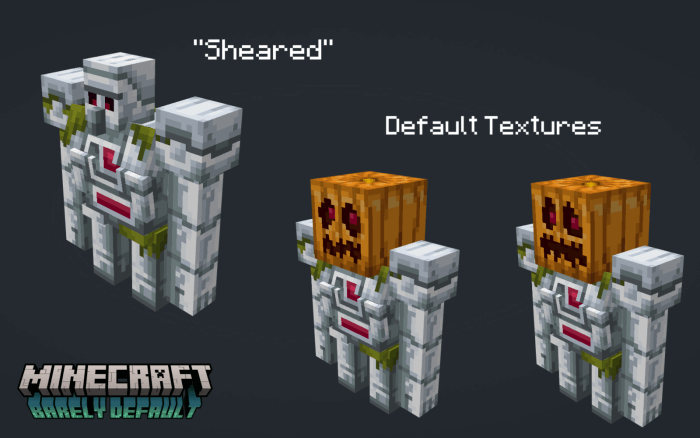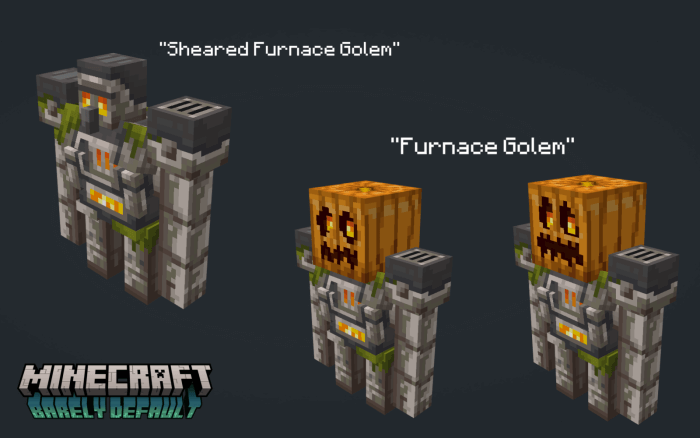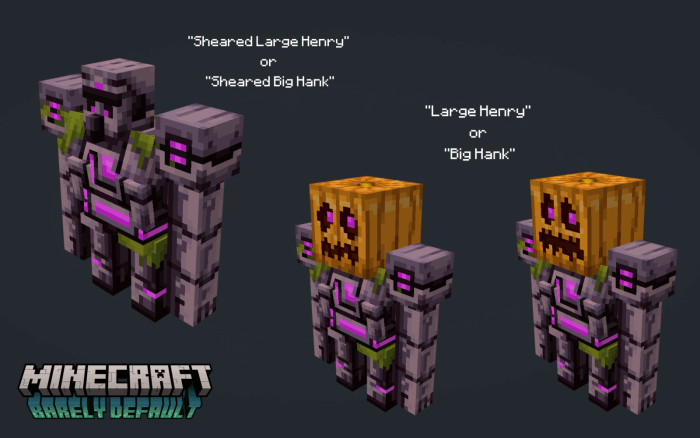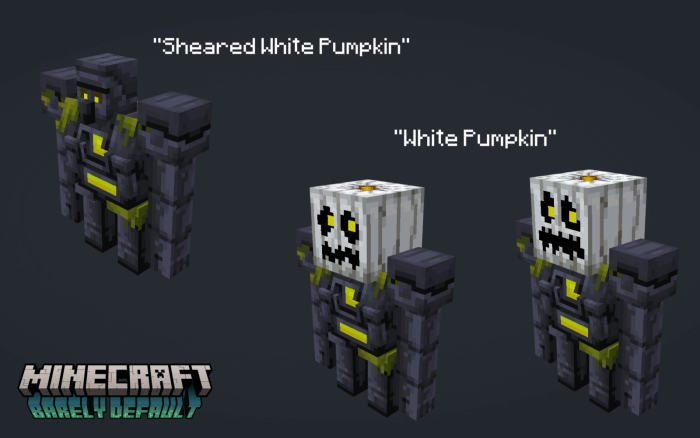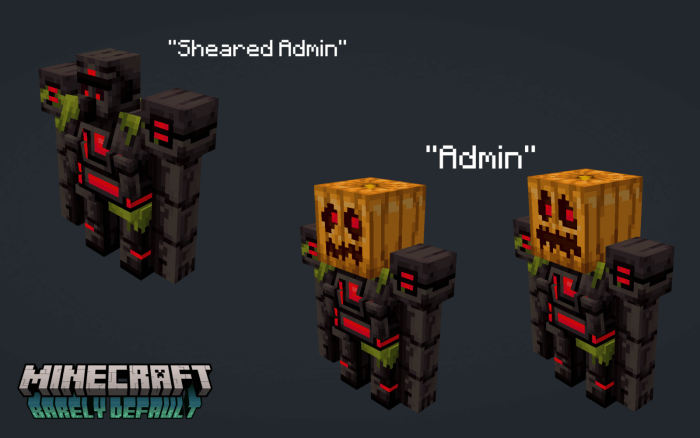 Sample Media: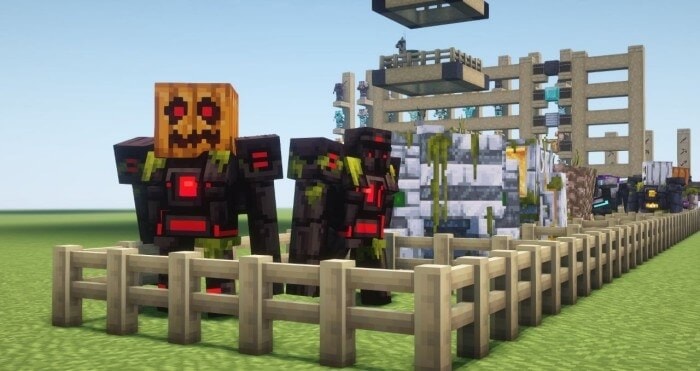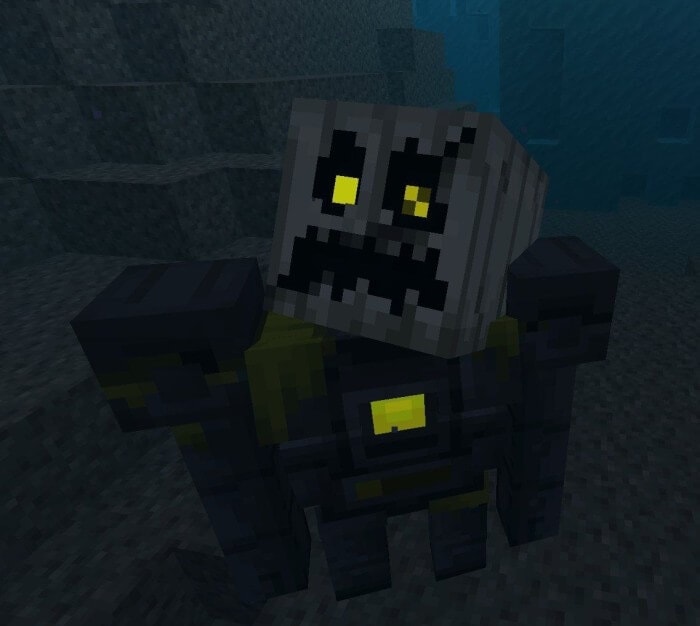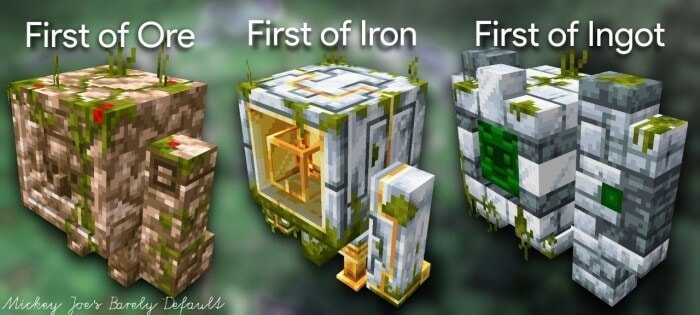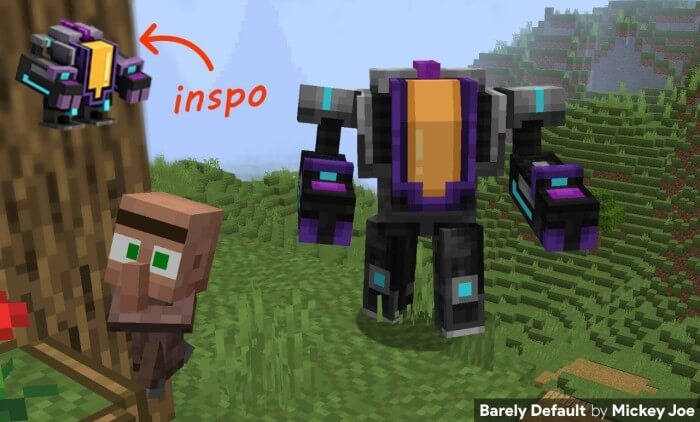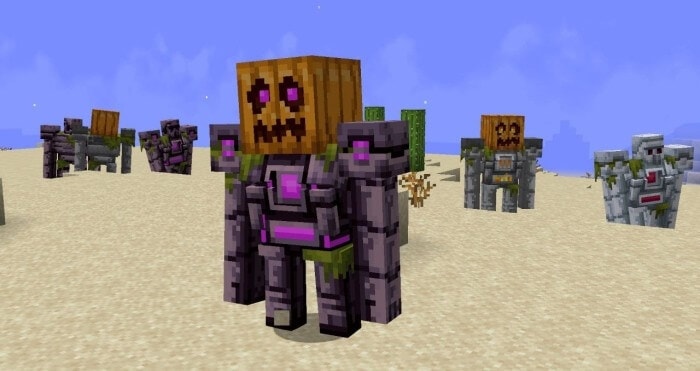 Barely Default Socials:
💰 Pay my 'bills' - https://www.patreon.com/MushirMickeyJoe
📷 The Gram - https://www.instagram.com/MushirMickeyJoe
🛸 Read all about it - https://www.reddit.com/user/MushirMickeyJoe
🐦 Tweets - https://www.twitter.com/MushirMickeyJoe

Owner's Permission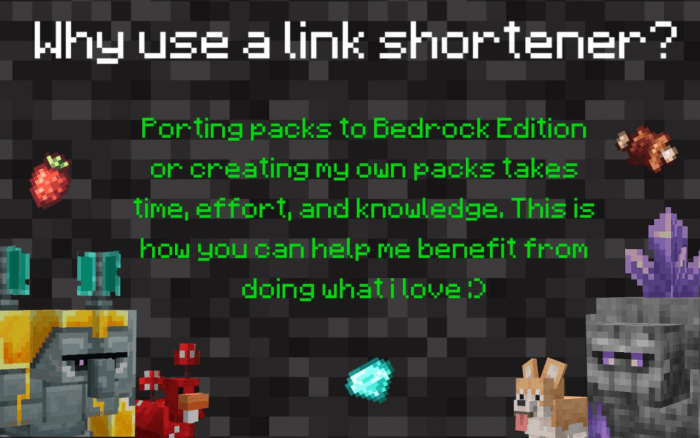 LINKS
Discord Server | Planet Minecraft
Visit my Profile HERE for 70+ Bedrock Edition Texture Packs!