Crosslightz
upd:
Loficraft
Welcome to 'Loficraft,' where the captivating fusion of serene lofi beats and Minecraft's pixelated wonders invites you on a magical odyssey. Immerse yourself in the harmonious synergy of blocky landscapes and enchanting melodies, transforming your adventure into a tranquil, immersive masterpiece like never before. Explore the beauty of Minecraft in a whole new light with 'Loficraft.'
Discover 'Loficraft,' where Minecraft's wonders blend with carefully remastered tracks, enhancing your adventures, building projects, and relaxation.
Highlights:
Remastered lofi tracks.
Elevate exploration with soothing sounds.
A glimpse of 'Loficraft's' future.
Explore Minecraft anew with 'Loficraft' and let the remastered tracks enhance your gameplay. Unwind and groove to the tranquil beauty it offers.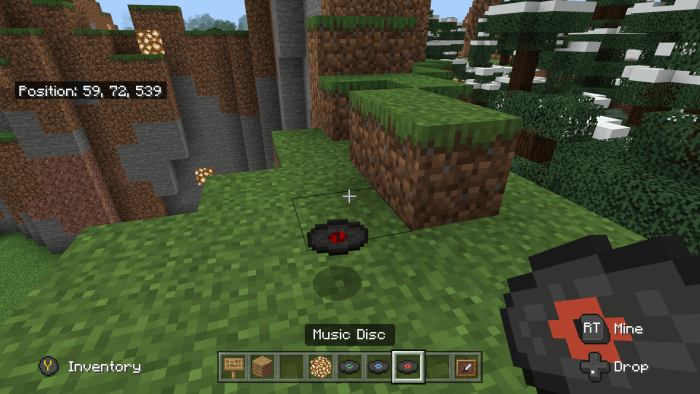 Updated on November 30
Elevate your gaming ambiance with the enchanting addition of 10 new tracks in Loficraft 1.0.4. Explore the harmonious fusion of familiar melodies and fresh remixes:
A Familiar Room (Remix)
An Ordinary Day (Remix)
Ancestry (Remix)
Comforting Memories (Remix)
Firebugs (Remix)
Infinite Amethyst (Remix)
Labyrinthine (Remix)
Left to Bloom (Remix)
Stand Tall (Remix)
Wending (Remix)
Each track is crafted to enhance your gaming experience, offering a blend of nostalgia and fresh perspectives. Immerse yourself in the captivating world of Loficraft.
We're thrilled to announce that our Patreon is now live! 🚀 If you love the vibes and want to support us, head over to our Patreon page and join us on this incredible journey. Your support means the world to us! 🌟🎶✨
Changelog for November 16 / Old Update