The Arena [4 Player Build]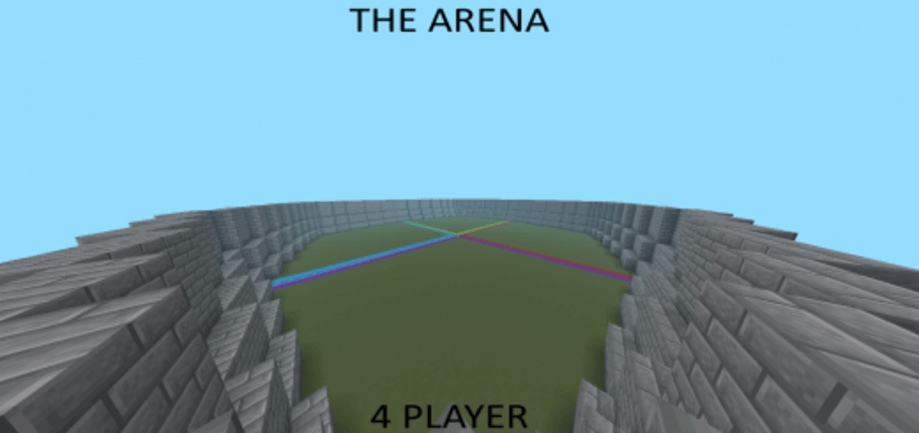 PVP on a floating arena! Build of a 4 player PVP arena. You can download and grab anything you want from the creative inventory and PVP with that! If there are any bugs with this map, please let me know in the comments! Created by SpaceHusky.
Info
Permission for ModBay:
There's not much to say about this map other than it is a 4 player version of "THE ARENA" created by me. There is also a 2 player version on my page if you would like to check that out.
I know this isn't the best arena build, but I just wanted to have some fun building and might as well post it, so other people can play on it too.
There are 4 sides for each player. A light blue, light green, red, and purple side.
Screenshots