Reach the Button!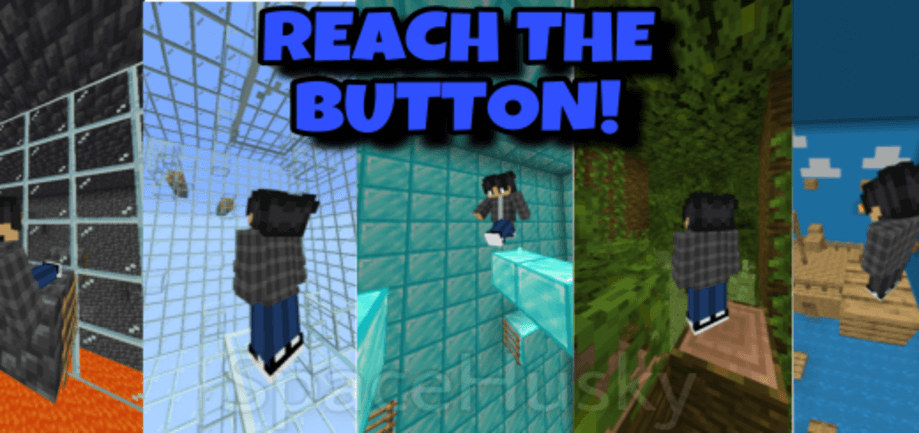 Welcome to Reach The Button, a Minecraft Bedrock Edition map created by SpaceHusky! In this map, you try to reach the button while doing parkour or while solving puzzles! If you like these kinds of maps, you can also try "Husky's Find The Button" on my profile!
Info
Permission for ModBay:
Reach the Button 2 is now available as well!
Stages
There are a total of 8 stages in this map. Each stage gets harder as you progress. (Except "Mirrored stage". It's like a little break.)
Green = easy stage | Red = hard stage
Stage 1
Hunt of the Husky, a stage inspired by my first ever Minecraft map.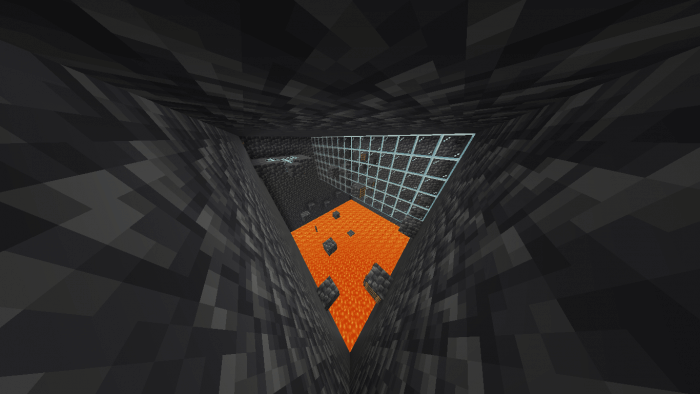 Stage 2
Red & Bloody, red themed stage. (Includes a puzzle)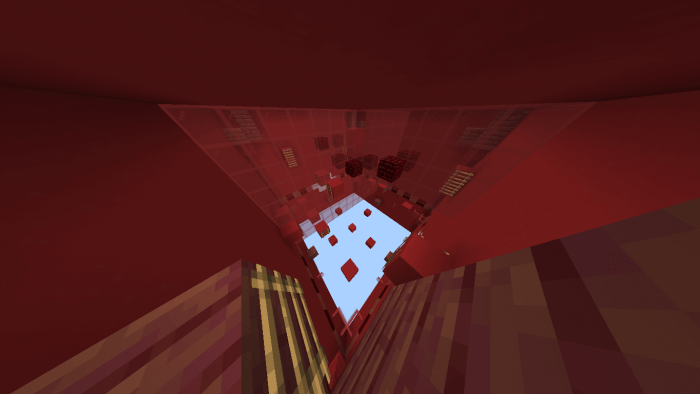 Stage 3
Clear Glass, the whole stage is reflected up and down.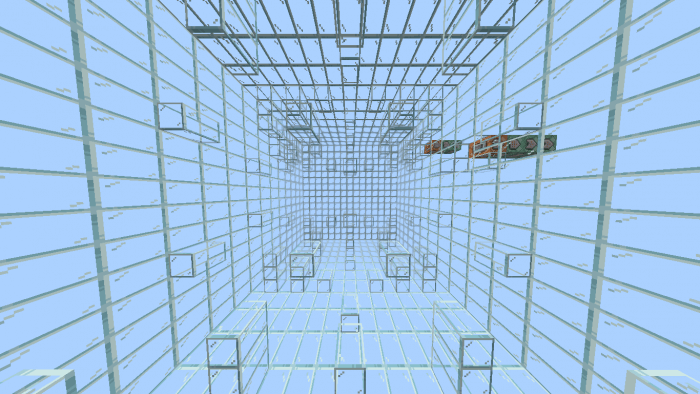 Stage 4
Slimy & Gross, slime stage in which you bounce around to other parts of the stage. (Includes a puzzle)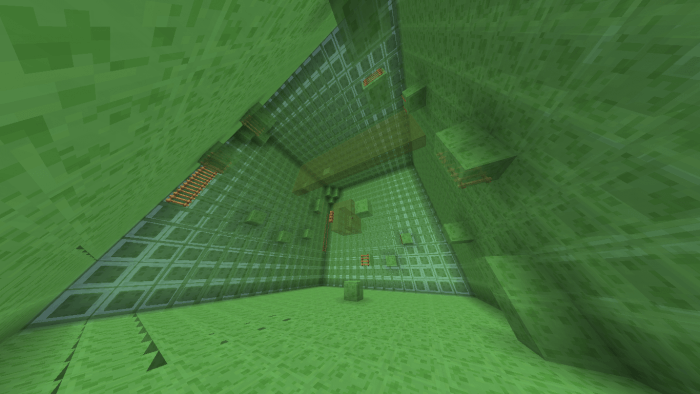 Stage 5
World Full of Riches, the hardest stage in the map while also being built of Diamond, Gold, & Emerald blocks. (Includes 3 puzzles)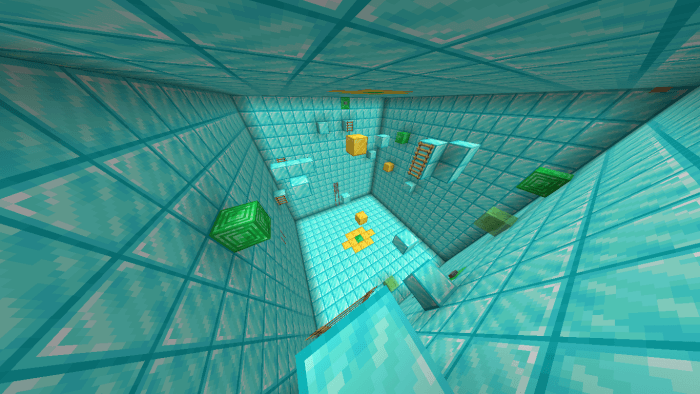 Stage 6
Jungly Jungle, jungle-themed stage, to reach the button you will have to climb trees! (Includes a puzzle)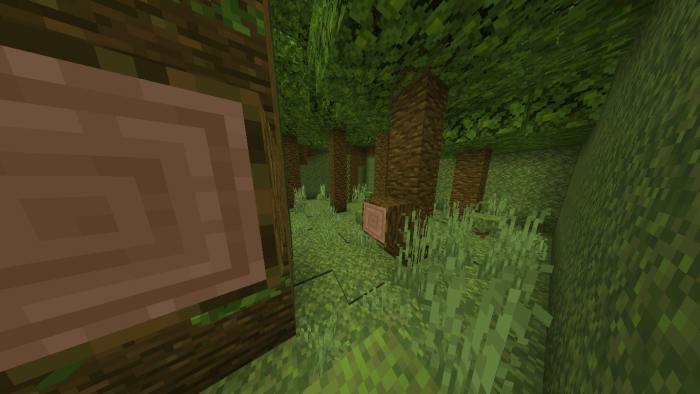 Stage 7
Parkour Race, a stage inspired by "The Parkour Race!" a 2-player Minecraft map. In this stage, you try to reach the button while trying not to get distracted by the mirror in the middle of the level.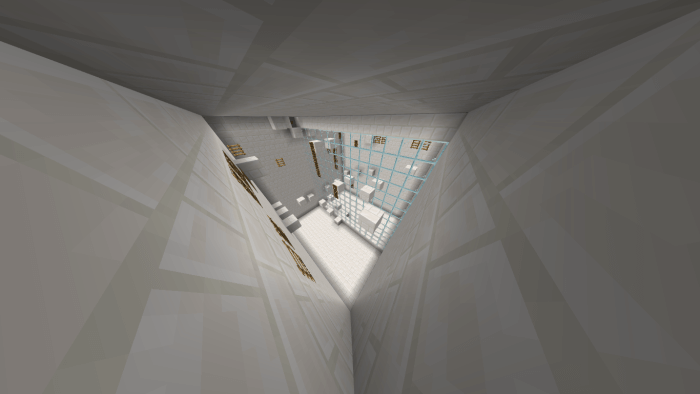 Stage 8
Pirate Ship, a pirate ship themed stage surrounded by water.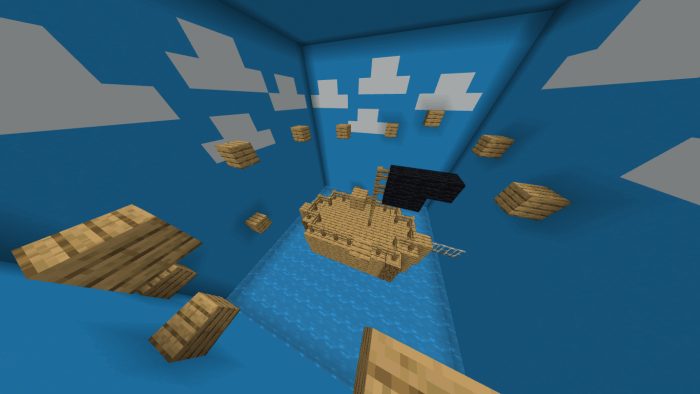 Support
Hey! If you enjoy this map or any of my other maps, please consider tipping me through Cashapp! I am saving up for a PC and once I have enough money to buy one, the quality of my maps will increase a lot! Even just a dollar helps! Cashtag: $spacehuskyy
(REMEMBER!!! You don't have to donate! This is just here if you would like to help me buy a PC!)