TheVeis
upd:
TheVeis's Legendary Swords Mod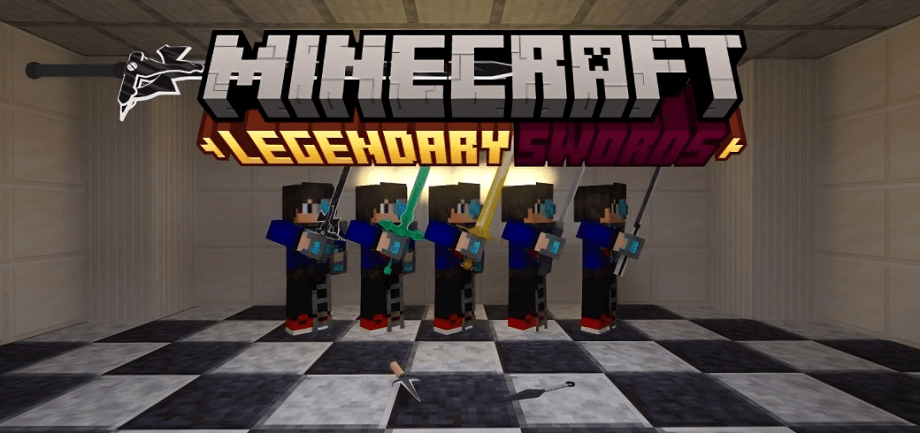 "Legendary Swords" is the name of the mod that adds many famous swords from anime, movies and games to the game. The list of these swords will be updated with each update, so feel free to write your own ideas for new swords

"Legendary swords" — a modification that adds swords from famous titles, which you can play with, of course, if the sword of your favorite hero is here) But do not worry, because the collection of these swords will be replenished with each update!
Swords Showcase
For now, there are only 5 swords and 2 kunai, but this collection will grow later.
Currently available swords:
Sword Art Online:
Elucidator
Dark Repulser
Radiant Light (New)
Night Sky Blade (New)
Sword Art Online Swords

Naruto:
Sasuke's light katana
Kusanagi Sword (dark katana)
Kunai
Minato's Kunai
Naruto Swords

Assassin's Creed:
Assassin's Creed Swords
Gameplay Showcase
Below are screenshots of swords from first person, third person and other scenarios: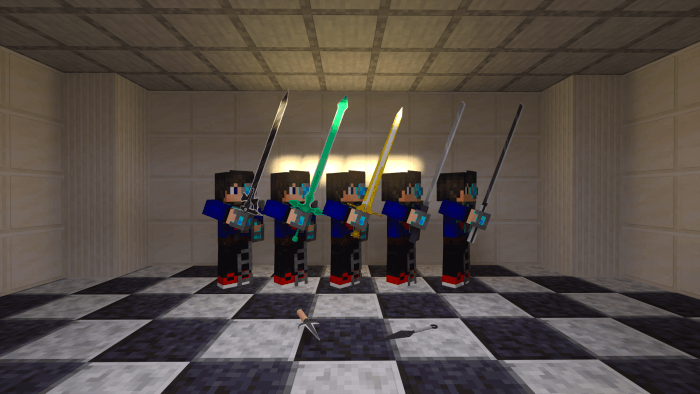 All weapons
Elucidator
Dark Repulser
Sword of Eden
Kusanagi Sword
White Katana
Kunai
Minato's Kunai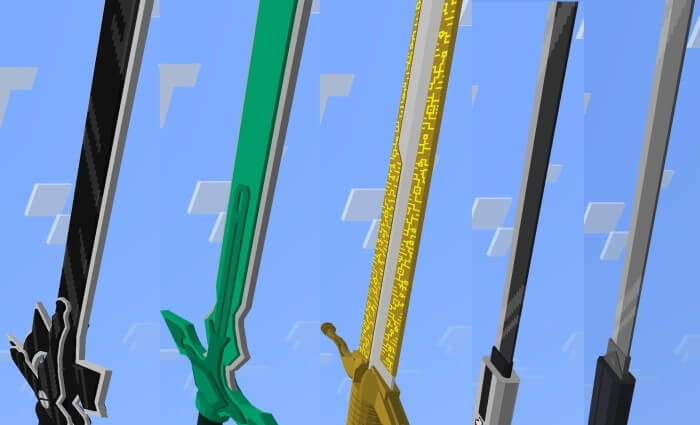 Swords from First Person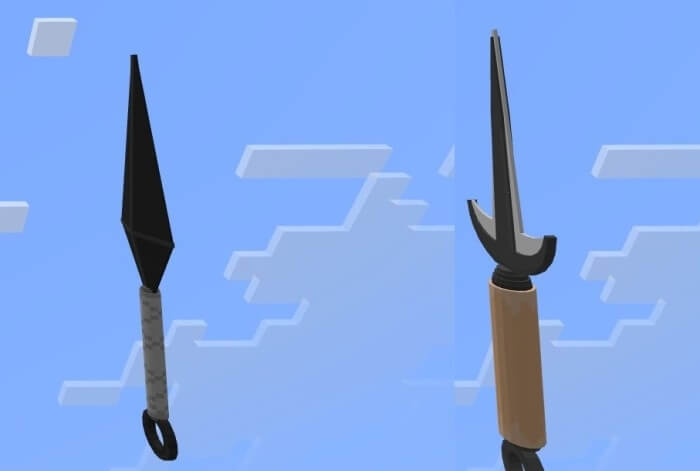 Kunai from First Person

3D Renders










Rules:
Do not post this mod as your own, modified without my permission. (My Discord: @LostOfSpace#6085)
This mod is made specifically for

MCPEDL

and

ModBay

. No one and no site can distribute it.
If the mod is used in videos, maps and such, leave a link to this page, not a direct link to mediafire.
Installing Mod:
Open files Legendary Swords RP/BP.mcpack with minecraft.
And don't forget to enable experimental features when creating a world.
Updated on November 22
v0.2 - The Second Update
Added 2 new swords
Added "damage lore"
Changelog for v0.1 / The First Update