Ore Variants! [V.1] || Different Variants for Ores!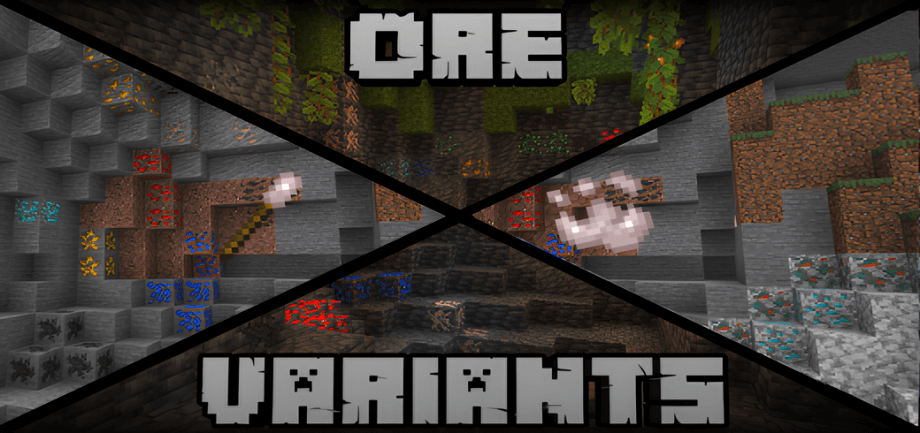 Are you tired of the same old stone and iron ore in Minecraft? Or do you find the diamond deepslate ore underwhelming? Don't worry anymore! This addon introduces new types of ores to spice things up! Get ready for Bedrock Ores and Compressed Ores!
Or even Dripstone Ores too!
Let us begin with the Ore Variants!
There are the following variants:
Stone
Deepslate
Diorite
Granite
Andesite
Tuff
Bedrock
Basalt
Blackstone
Dripstone
And Compressed!
On the very right is Phosphorus, which we will explain later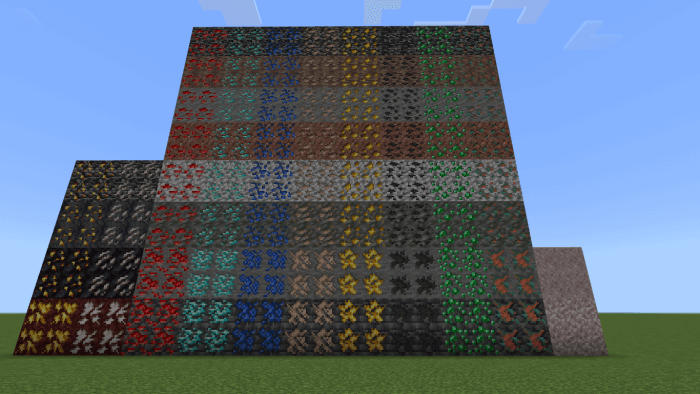 Compressed Ores!
Compressed Ores spawn more rarely on the same Y- Level as their normal counterparts!
They drop more ores than normal ones, and yes, Fortune works on them!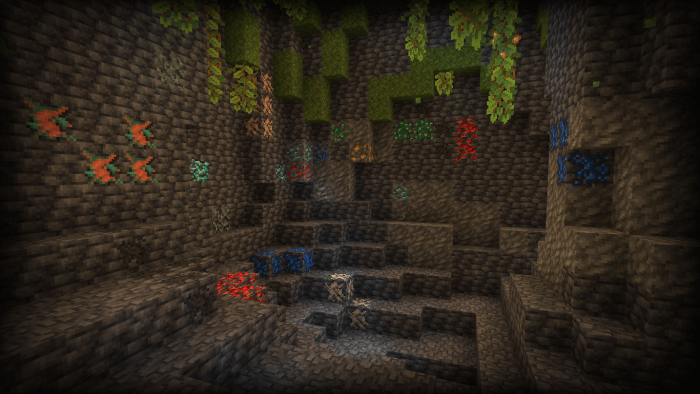 Bedrock Ores
Bedrock Ores spawn is not so common at Bedrock Level
They can be mined multiple times before turning into bedrock! And no, Fortune doesn't work on them!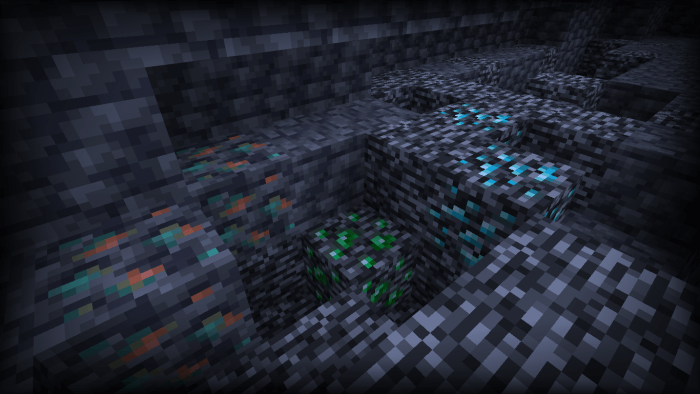 Phosphorus
Spawns everywhere where gravel or sand is! It is used to multiple Dyes and Bone meal
And it can be made into the Phosphoric Stick which has Fire aspect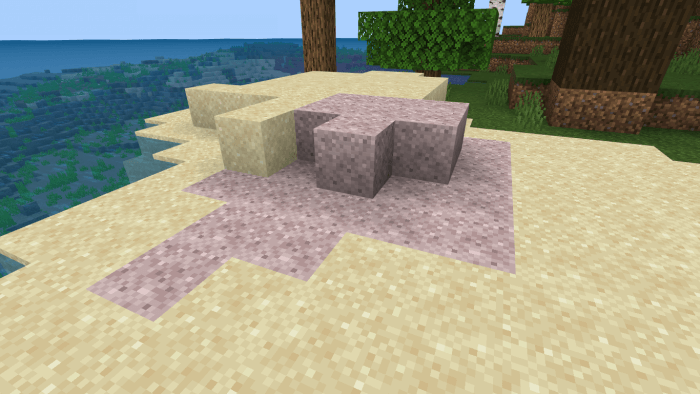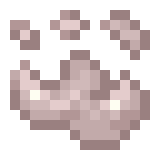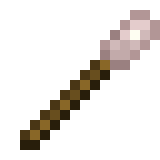 And that is about it! Yes, this addon is very smol and is just supposed to make mining more intresting!
I also made a Video about it, so go check it out!