[1.0.0] Basic Weapons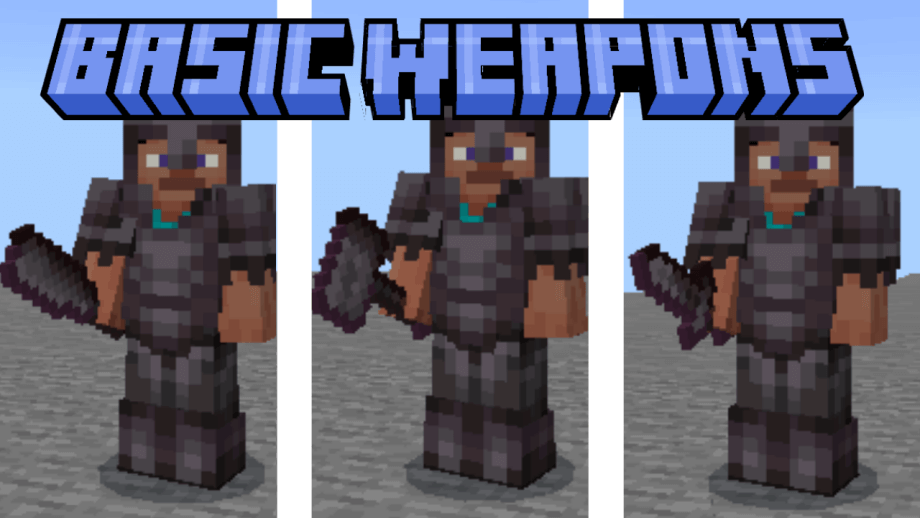 Basic Weapons adds 5 new weapon types of every vanilla tool material (Wood, Stone, Iron, Gold, Diamond, Netherite) to complement the existing sword and axe in Minecraft. Each weapon is balanced around damage, attack speed, crafting costs and special effects.


MIT License:
"Permission is hereby granted, free of charge, to any person obtaining a copy of this software and associated documentation files (the "Software"), to deal in the Software without restriction, including without limitation the rights to use, copy, modify, merge, publish, distribute, sublicense, and/or sell copies of the Software..."
Port Permissions: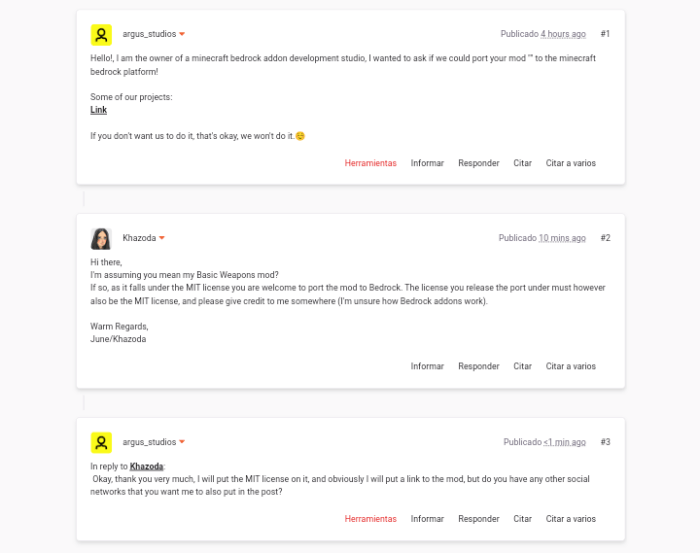 Github Repository:
https://github.com/Khazoda/basic-weapons

Clubs
Damage: +1 better than selected material sword
Durability: 15% better than selected material sword
Hability: Hitting the enemy slows them down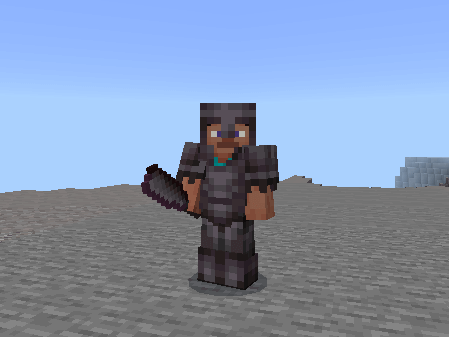 Hammers
Damage: +1 better than selected material sword
Durability: 15% better than selected material sword
Ability: None (If you have Vanilla Hammers installed, these hammers will mine 3x3 when sneaking)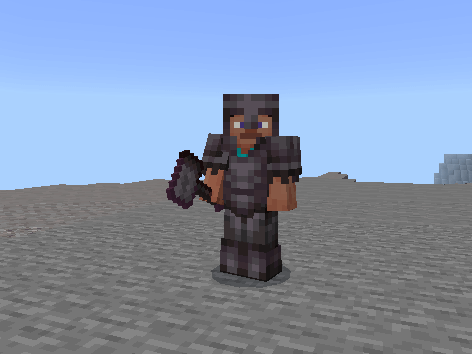 Daggers
Damage: -1 worst than selected material sword
Durability: 15% worst than selected material sword
Ability: Hitting the enemy poisons them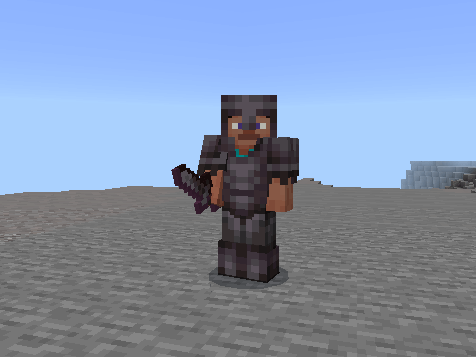 Spears
Damage: +1 better than selected material sword
Durability: 30% worst than selected material sword
Ability: none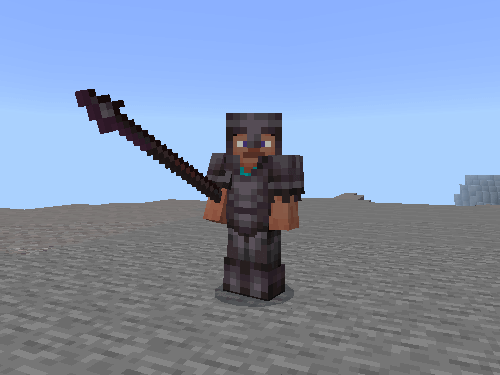 Bo
Damage: -1 worst than selected material sword
Durability: 30% worst than selected material sword
Hability: none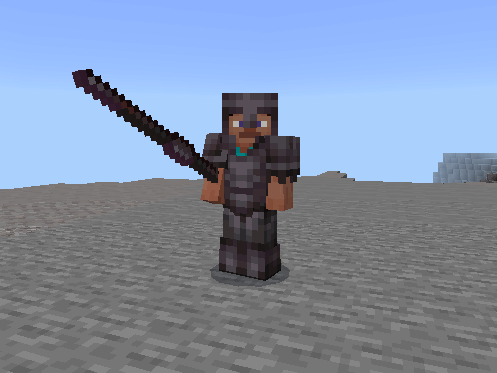 Other Info:
Craftings
All craftings are found on the crafting table, except for netherite crafts found on the smithing table