Trotamundos872
upd:
𝗠𝗼𝗱𝗲𝗿𝗻 𝗙𝘂𝗿𝗻𝗶𝘁𝘂𝗿𝗲 | +𝟲𝟬𝟬 𝗕𝗟𝗢𝗖𝗞𝗦 | 𝗧𝗿𝗮𝗳𝗳𝗶𝗰 𝗟𝗶𝗴𝗵𝘁 𝗨𝗣𝗗𝗔𝗧𝗘 | 𝟳.𝟭 | 𝟭.𝟮𝟬.𝟰𝟭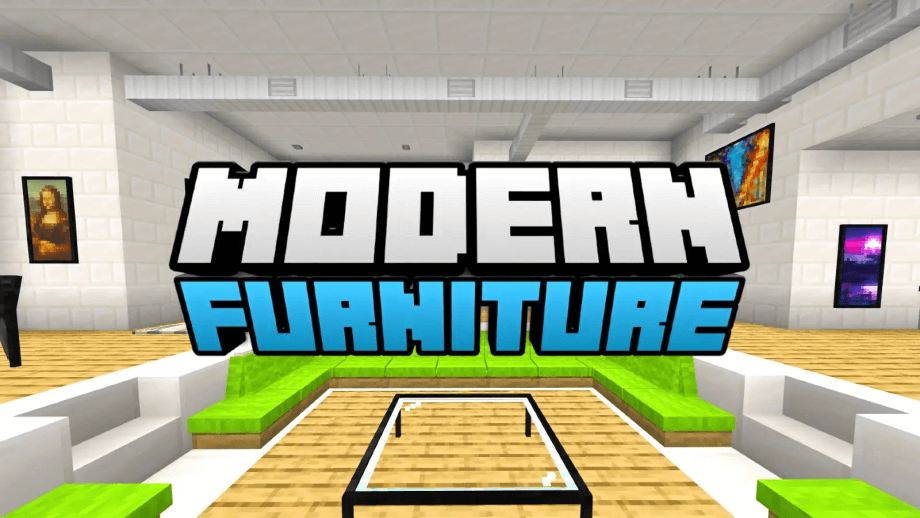 Modern Furniture 🛋️ is a decoration add-on prepared for a survival world and for a creative game.
⭐⭐⭐Get more than 600 Furniture!⭐⭐⭐
What is it about?
The addon is about a collection of modern furniture to decorate your home, the addon has the purpose of not being so modern (not going beyond the parameters such as complex electronic devices or mechanics that break the game) or wanting to saturate your house with polygons, which be at the end of everything simple and beautiful.
How is it acquired?
It is mainly acquired by putting clay balls in the stonecutter. Clay will give you boxes, and with those boxes, you can create all the furniture you want.



⭐New Update⭐
⭐Last Updates⭐
Decorate Anywhere!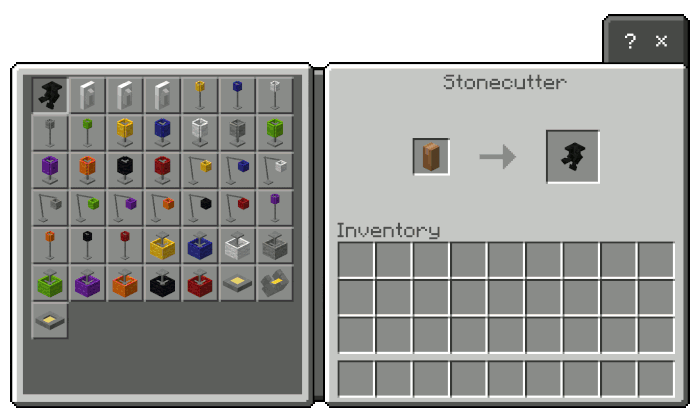 📦Crafting

📦Showcase

📦Test Map

🔊Languages
Required Experiments
Activate these experimental options for the addon to work!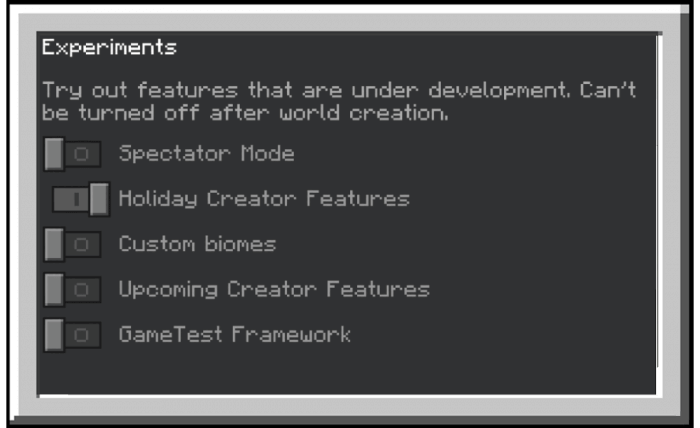 The addon is ready to start with a single click, little by little it will be updated to put more content.
Remember to delete addon cache to fix any errors.
Join the official TRMC Studios discord and share your ideas and photos with the community!

✨ Other Mods ✨
Support me on patreon and receive all my content without shorteners and in advance!

Warning
Due to 1.20.30 there may be errors in the Mod, in this video I explain a quick solution:
Creator: Trotamundos872
Updated on November 11
MF Updated: The mod has been updated to version 1.20.41. We have added new functional blocks!
Added:
Road Traffic Light (+4 variations whith the Modern Tool)

These traffic lights are for roads, they connect with the Traffic light switch.

Pedestrian Traffic Light (+4 variations whith the Modern Tool)

These traffic lights are for pedestrians, they are connected to the Traffic light. 

Traffic Light Switch

This button will polarize the colors of the nearby traffic lights, after 15 seconds, the traffic lights will return to the original color

Water Pipes (+13 variations whith the Modern Tool)

These pipes will be connectable thanks to the Modern Tool, by clicking on them, you can change their rotation and connections
Internal Settings:
v7.0 / October 27 / Old Update
v6.9 / October 13 / Old Update
v6.8 / September 15 / Old Update
v6.7 / August 25 / Old Update
v6.6 / August 05 / Old Update
v6.5 / July 25 / Old Update
v6.4 / July 12 / Old Update
v6.3 / June 29 / Old Update
v6.2 / June 15 / Old Update
v6.1 / June 04 / Old Update
v6.0 / May 18 / Old Update
v5.9 / May 4 / Old Update
v5.8 / April 24 / Old Update
v5.7 / March 23 / Old Update
v5.6 / March 20 / Old Update
v5.5 / March 9 / Old Update
v5.4 / February 24 / Old Update
v5.3 / February 16 / Old Update
v5.2 / January 29 / Old Update
v5.1 / January 14 / Old Update
v5.0 / January 7 / Old Update
v49 / December 30 / Old Update
v48 / December 23 / Old Update
v47 / December 15 / Old Update
v45 / November 28 / Old Update
v44 / November 20 / Old Update
v43 / November 10 / Old Update
v42 / November 4 / Old Update
v41 / October 28 / Old Update
v40 / October 21 / Old Update
v39 / October 15 / Old Update