TGplayz173
upd:
Lamborghini Sian | Overhaul Update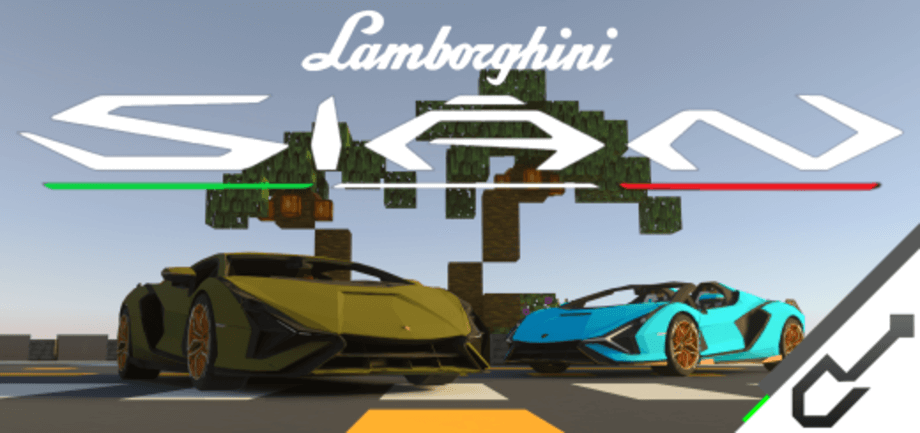 The Lamborghini Sian was Lamborghini's first dip into hybrids, featuring the Lamborghini Adventador's V12, with an electric engine tacked on to the gearbox producing an extra 25kW output. It also took the Terzo's Y headlight design, along with it's more angular style.
The addon comes with 8 colors; 4 colors for the standard variant and 4 for the roadster. WARNING: This is a Polymesh model. Polymeshes like this one are known to cause lag, even in higher end computers. For your sake, do not spawn in more than 20 polymesh cars at a time. My newer addons have been optimized to a point where it should work lag free on Mobile as well as PC, however if you are experiencing severe problems, consider lowering render distance, simulation distance, or other graphical settings in the "Video" tab. Now RTX compatible and with animations!