Trotamundos872
upd:
Feudal Furniture | +450 | New Update 🎍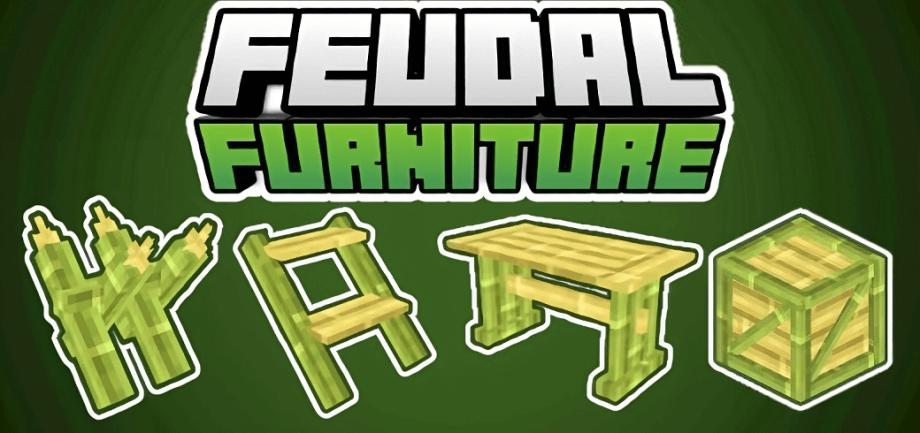 Do you need simple and streamlined medieval furniture? Do not look any further! Feudal Furniture is the mod you need, in it you will find more than 390 pieces of furniture with a simple and original minecraft style.
How to create it?
Like other mods of its same collection, Feudal Furniture is created from clay, with it, you can create a variety of boxes that will contain the furniture you need, the boxes will be different depending on the type of wood you want and if you want a miscellaneous decoration, you will also find a box for it!
What can I decorate?
This add-on is specialized to decorate medieval areas such as ruined castles, huge cities, medieval farms and rustic houses.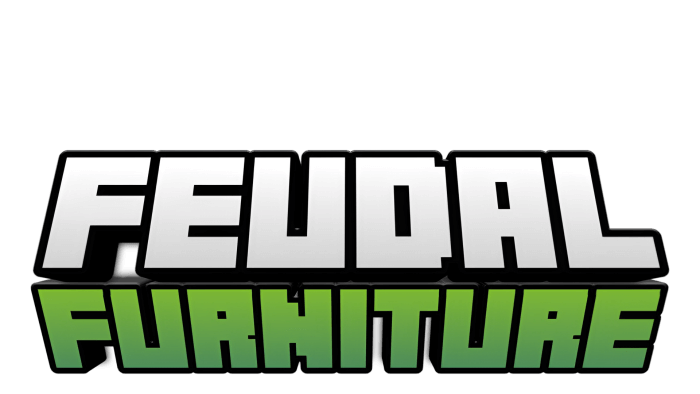 Feudal / Medieval Furniture Updated

MOD GAMEPLAY
Featured Blocks
Show/Hide
Creation
Survival: Clay is needed, you have to introduce it in a stonecutter and many variants of boxes will come out, each one has all the versions of a type of wooden furniture, depending on what type of wood you choose from the box, you can create furniture of a type of wood or other.
Creative: There are 2 ways, the main one is by going to the creative menu and looking at the bottom in the decoration section and the other way is with commands, you would have to enter the following in the chat /give @p ff: (select the block or put their name).
Featured Images
If you don't have inspiration, check these photos and enjoy the mod!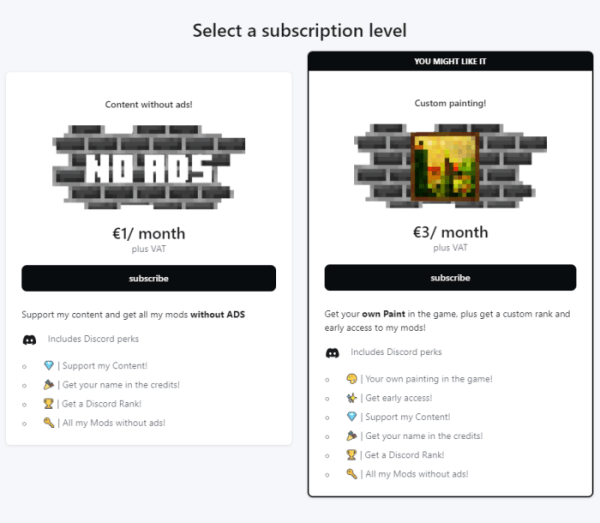 Support me on patreon and receive all my content without shorteners and in advance!

Activate these options for the addon to work!
The addon is ready to start with a single click, little by little it will be updated to put more content.
Remember to delete addon cache to fix any errors.

Join the official TRMC Studios discord and share your ideas and photos with the community!

Creator: Trotamundos872
Updated on November 24
Version: 2.5:
New update! In this update, we have added more windows! They work with a single click to open and close them! Separately, we have added a couple of miscellaneous blocks.
Added Blocks:
Added Oak Window
Added Birch Window
Added Acacia Window
Added Dark Oak Window
Added Jungle Window
Added Crimson Window
Added Warped Window
Added Mangrove Window
Added Cherry Window
Added Bamboo Window
Added Torch Stand
Changelog for v2.4 (November 05)
Changelog for v2.3 (October 20)
Changelog for v2.2 (September 28)
Changelog for v2.1 (August 22)
Changelog for v2.0 (July 29)
Changelog for v1.8 (July 14)
Changelog for v1.7 (June 22)
Changelog for v1.6 (June 9)
Changelog for v1.5 (May 18)
Changelog for v1.4 (April 23)
Changelog for v1.3 (March 23)
Changelog for v1.3 (March 03)
Changelog for v1.2 (February 17)
Changelog for v1.1 (February 2)
Changelog for v10 (December 12)
Changelog for v9 (October 15)