Full Trade Table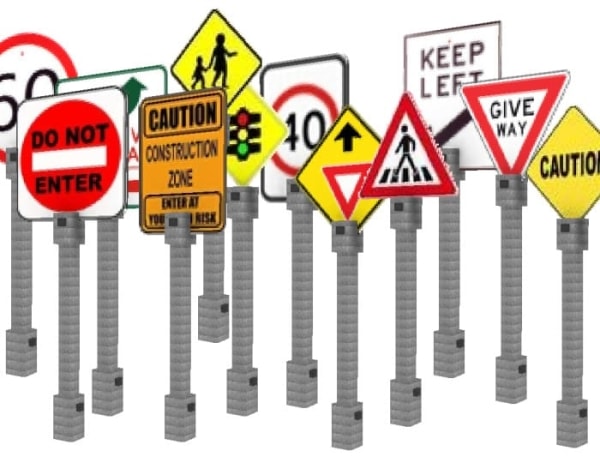 A note about traffic lights
They will likely initially be out of sync with each other. However, if you leave the area and come back, they should be in sync. Or if you leave the world and come back in, they will also be in sync.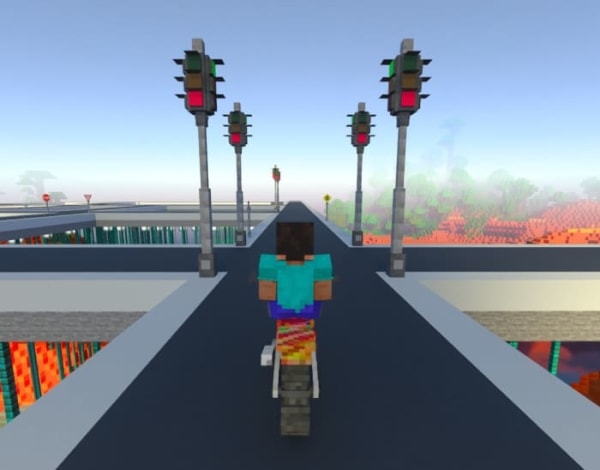 Law-abiding Steve



Not enough signs? Let us know (please comment on YouTube) and we'll add them to the next release!
Need some roads?
Grab the road builder addon, also from MNO. This pack gives you multiple machines including a highway builder to make those inter-biome highways a reality.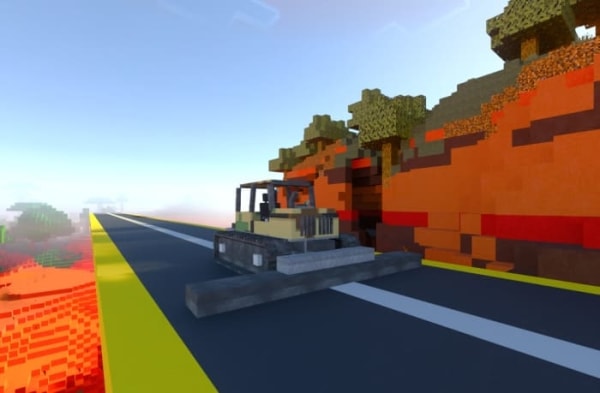 To the awesome youtubers out there, if you do a review/showcase, thank you! Please link back to *this page* on mcpedl/modbay. Cheers!