Wolverine Claws Addon (super run, jump & regeneration) | Compatible with other Addons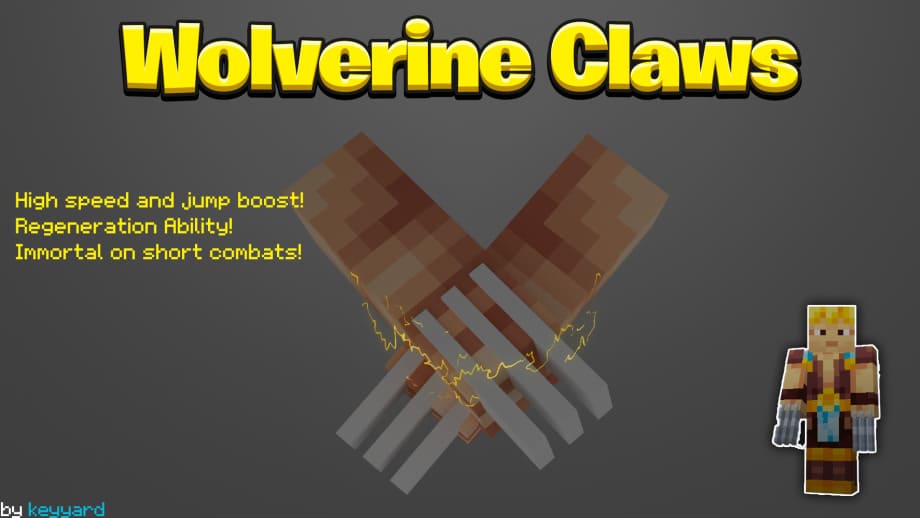 The Wolverine, is a fictional character in Marvel University. Wolverine has the long claws from his bone which are his main weapon in combats. Wolverine's special abilities include super strength, immediately regenerating health and his super sharp steel claws.
Creator: @keyyard[Youtube][Discord Server]
Note:
Please direct the link to the MODBAY, not your personal links & credit the creator.
EXPERIMENTAL GAMEPLAY is required!
Compatible with other addons!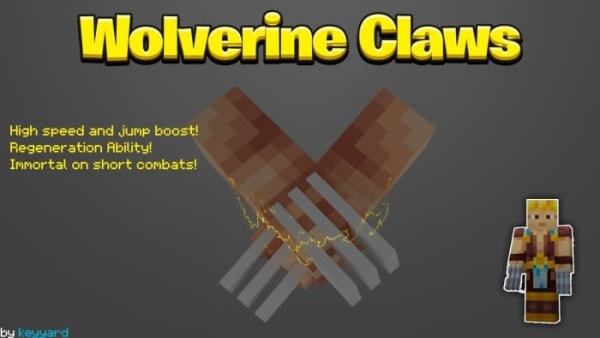 Features:
Different from the Mjolnir, Stormbreaker, Wolverine Claws has a very rapid attack style and focuses more on short combats. Wolverine Claws has a hunting mode to get yourself positive buff.

Basic Attacks:
10 basic attack damages
enchantable with Sword's enchantments
Ability (20s cooldown):
Resistance I effect for 1 minute
Jump Boost III for 1 minute
Speed III for 1 minute
Super Regeneration for 10 seconds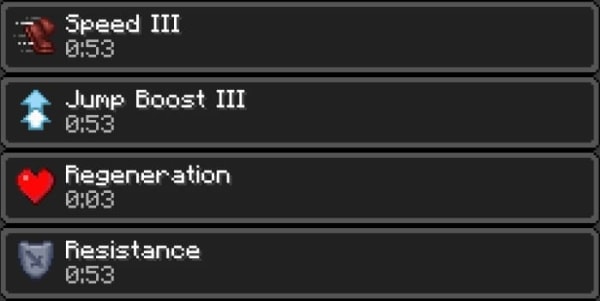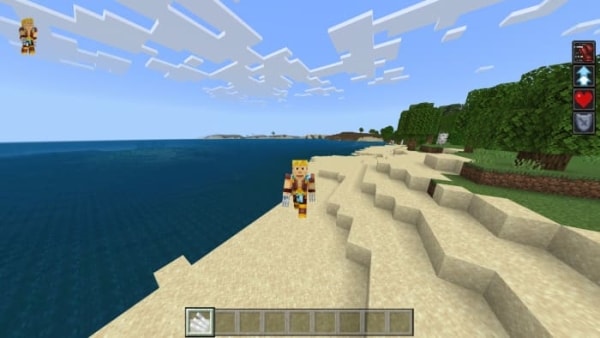 How to obtain it?
You can only get it via creative inventory or command for now. Comment below your crafting recipe to get a shoutout if it was used!

Preview Video: