Permission from ObliviousSpartan
Requirements:
Turn on Holiday Creator Features
Turn on Beta APIs
Turn on Molang Features
Shield Parity
Persistent projectiles such as arrows and tridents will be reflected by the shields.
Entities who give negative mob effects when they land an attack won't give the effect of you have a charged shield e.g Husks won't give hunger effect (this applies for projectiles as well).
Vanilla shields override these shields. This means that if you have a vanilla shield in your offhand these shields will stop their functionality until the vanilla shield got broken or removed from the offhand slot.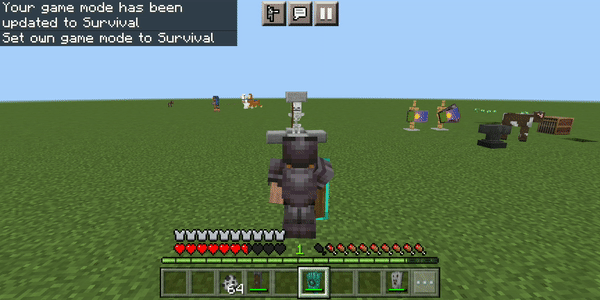 Shields
Wooden Shield
Wooden shields are worse than the other ones, but these shields are necessary to craft the rest of them.
Durability: 100 points (they resist 10 attacks)
Repairable using planks
Recipe: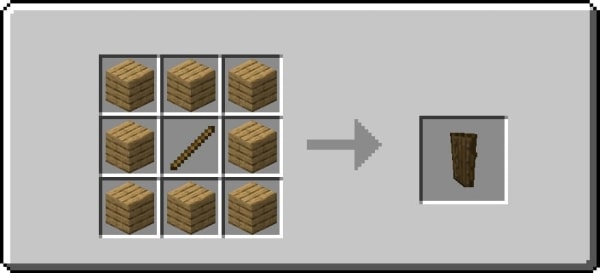 Design: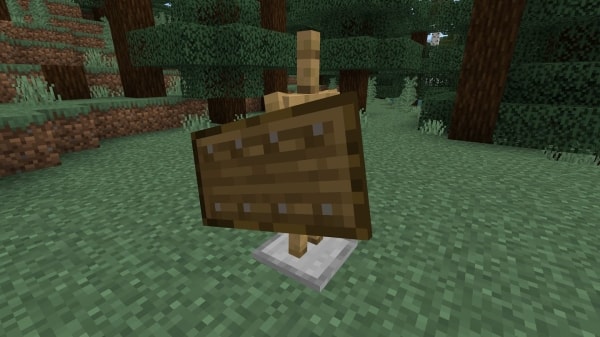 Stone Shield
Durability: 340 points (34 attacks)
Repairable using cobblestone
Recipe: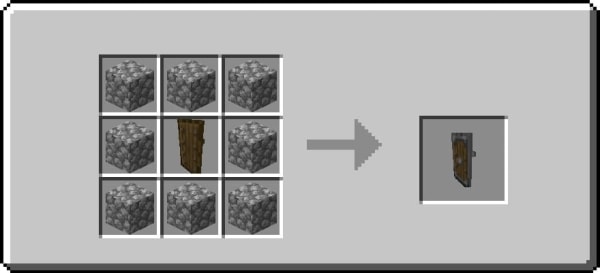 Design: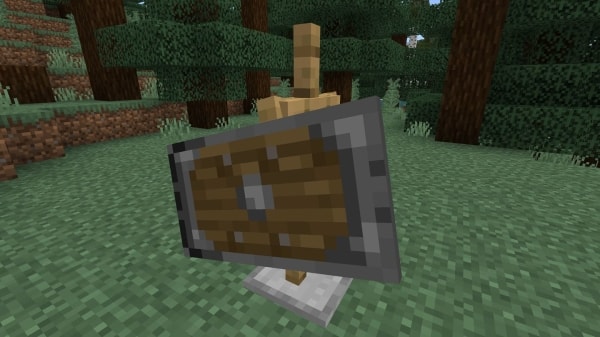 Golden Shield
Durability: 350 points (35 attacks)
Repairable using gold nuggets
Recipe: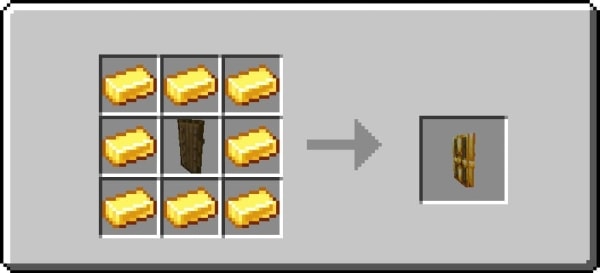 Design: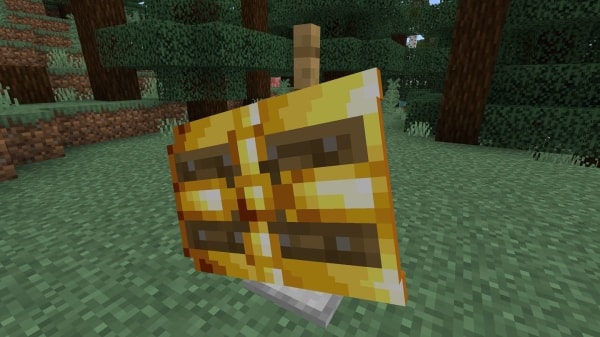 Iron Shield
Durability: 800 points (80 attacks)
Repairable using iron ingots
Recipe: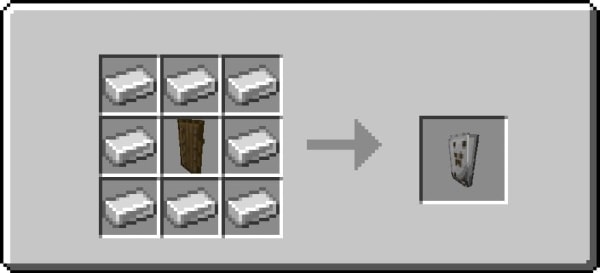 Design: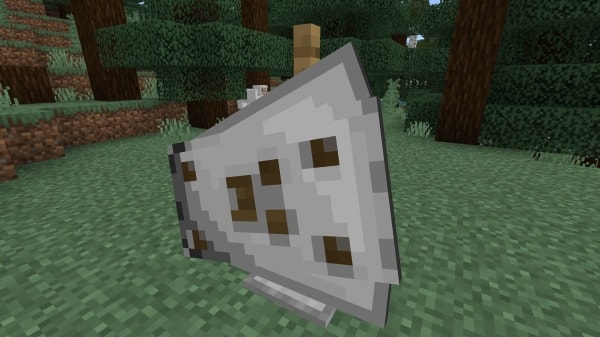 Obsidian Shield
Durability: 2100 points (210 attacks)
Repairable using obsidian
Recipe: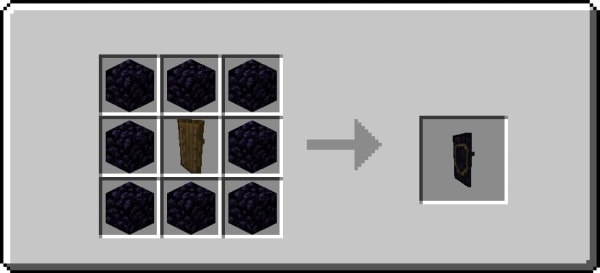 Design: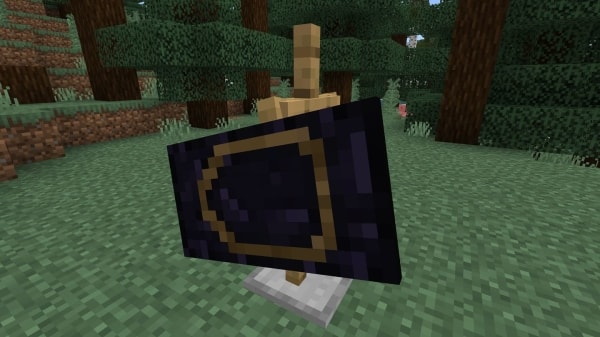 Diamond Shield
Durability: 2500 (250 attacks)
Repairable using diamonds
Recipe: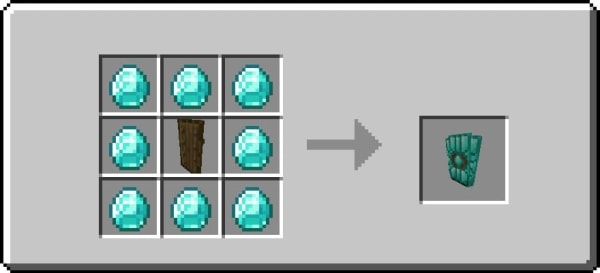 Design: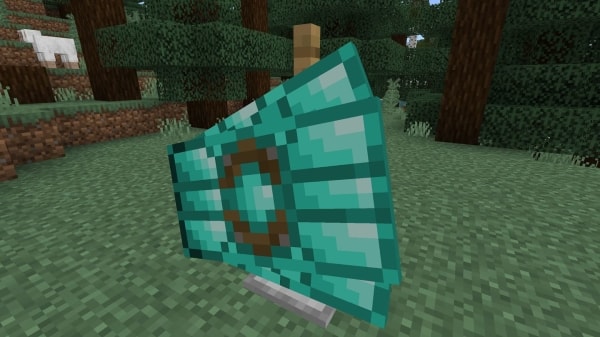 Netherite Shield
Durability: 4500 points (450 attacks)
This item doesn't burn into lava or fire
Repairable using Netherite Ingots
Recipe: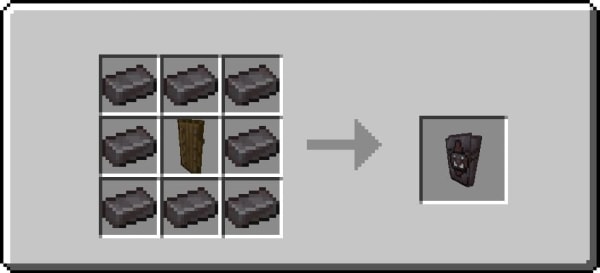 Design: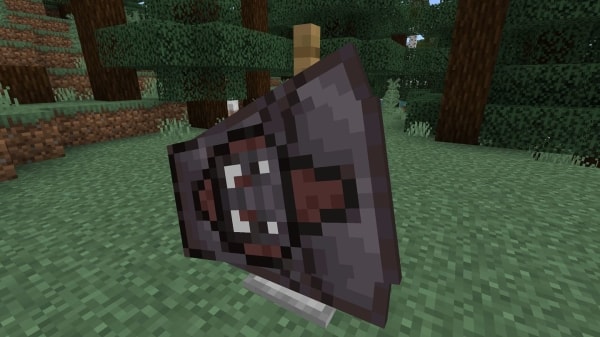 Repairable
The shield can be repaired on an Anvil from the same material that it was crafted with.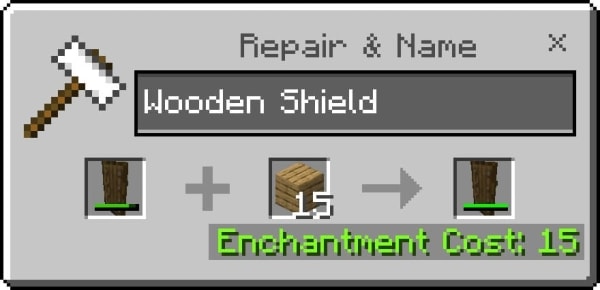 Customize your shields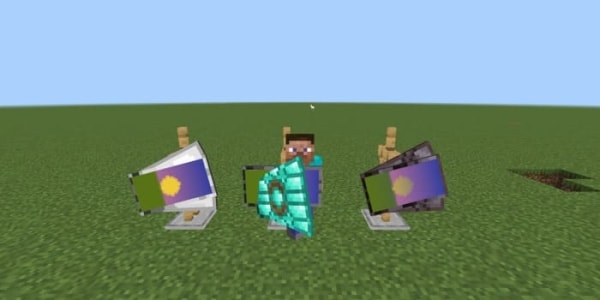 This addon brings you the capability to customize your shields using banners, dyes and banner patterns and the results/combinations are the same as banners/ Java shields.
First you got to craft a new block called "Loom for Shields".
You need 2 strings and 2 planks to craft it.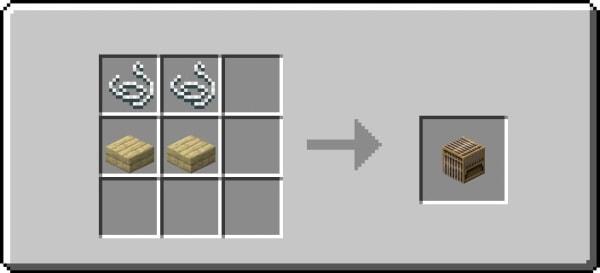 This loom will allow you to customize your shields
Accepts any banner, but you got to keep in mind that this new table will only use the banner's color, so if the banner has data (patterns) the shield will only take the color.
Accepts any kind of dye. Bone meal, lapis lazuli, cocoa beans, ink sacs, etc. (Used to determine the pattern's color)
Accepts all of the banner pattern items available (Creeper charge, flower charge, field masoned, bordure indented, etc). (Used to determine the pattern, you can use the available patterns who do not need a banner pattern item, these patterns are the same as the normal loom has).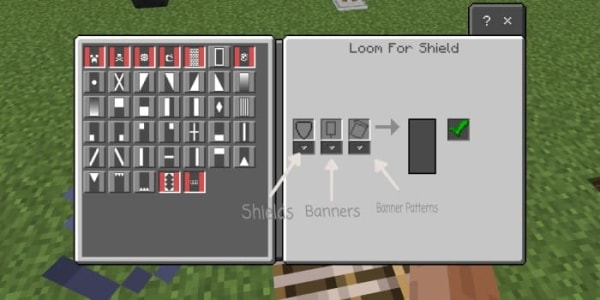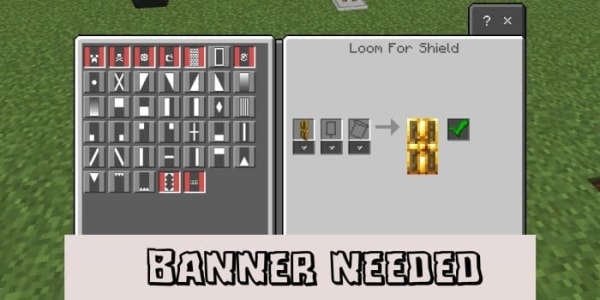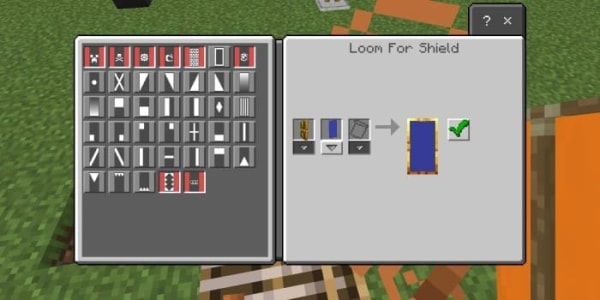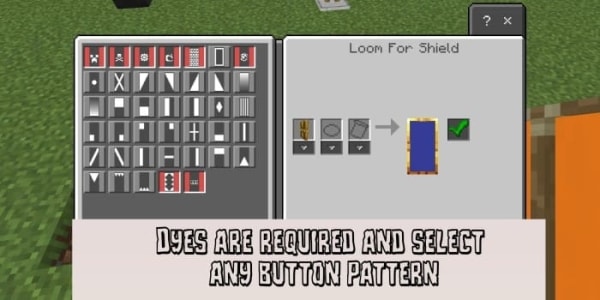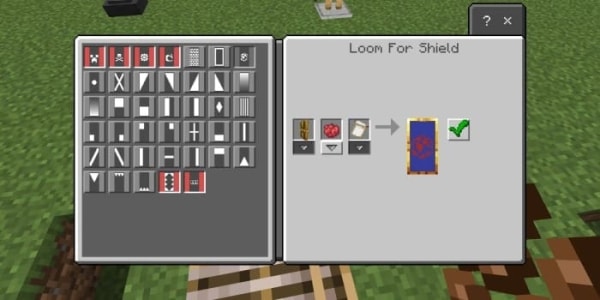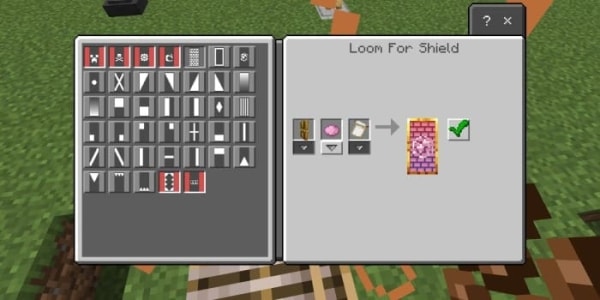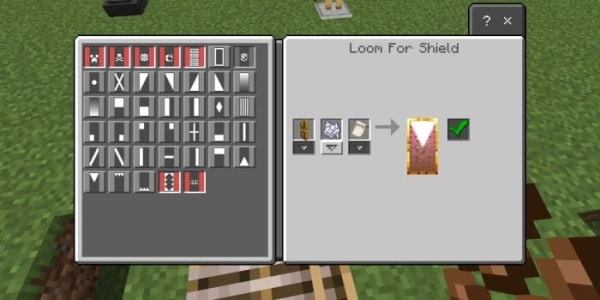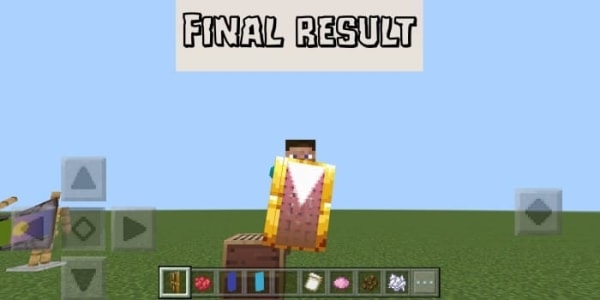 Video
Customisation demonstration and shields demonstration:
Here are some ideas that you can use or just search them on YT or Google: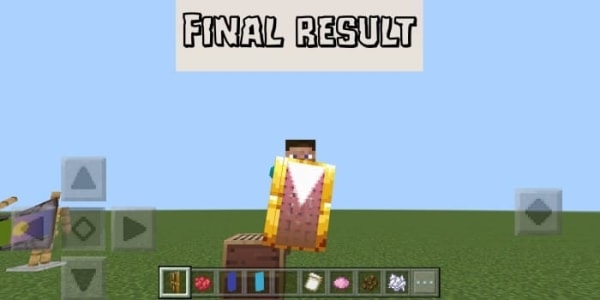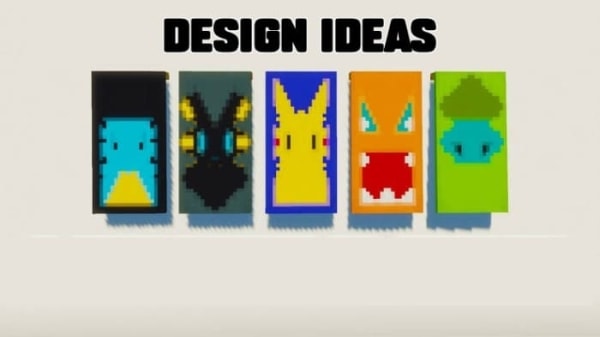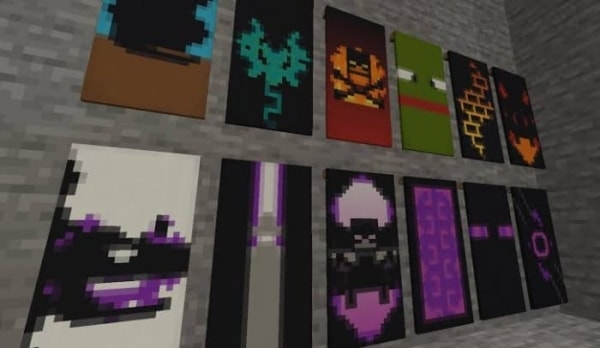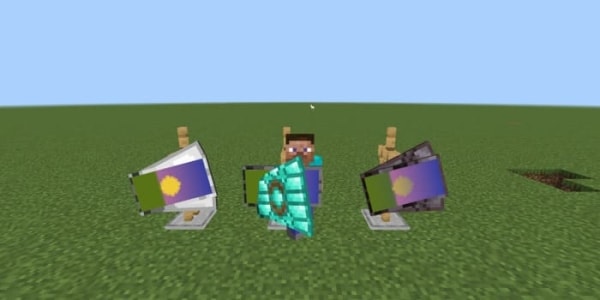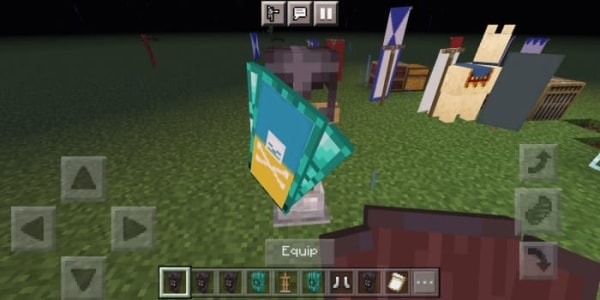 Implementations for next update:
Item entities will display the shield's pattern (when the item is on the ground)
Each shield will have its own knockback strength