Structure id: House1
Natural Generated Structures
Modern Houses (only in structure blocks)
Medieval Structures
Other Structures
How to install add-on?
The link is mediafire, which is you can download it easily.
Must turn on these experimental features shown in the picture below before play or else the structures won't generate.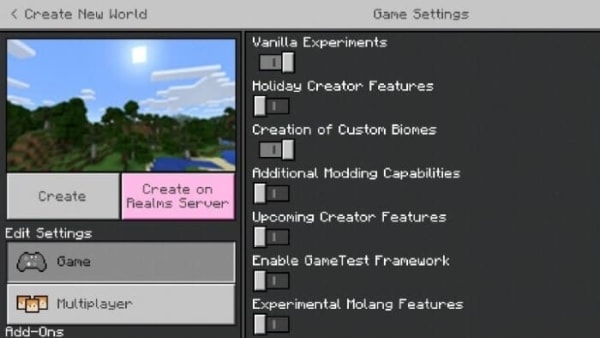 Warning: Do not reupload this to other sites without the permission of the creator. If you want to showcase this add-on on YouTube, I will allow it if you credit me.