v1.2 update video

List of Guns
Each weapon has several custom animations for ADS'ing, shooting, reloading (most have two), inspecting, and sprinting.


Reloading
Reloading starts automatically if the gun magazine is empty. At the same time, there should be a magazine for the gun in your inventory.
You can also hit (left-mouse-button) to start reloading.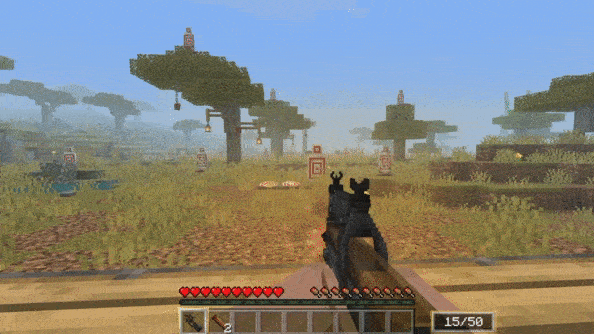 Each gun requires a certain type of ammunition.


Throwable
Currently, only one throwing weapon is available - a Grenade.
(the GIF image was accelerated)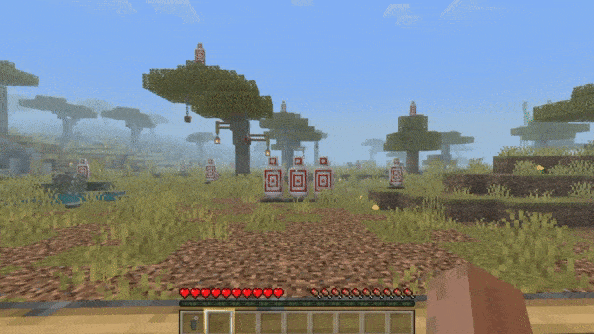 Pay attention to the timer near the hotbar on the right. If the timer expires, and you don't throw a grenade, it will explode in your hands! Careful!
(the GIF image was accelerated)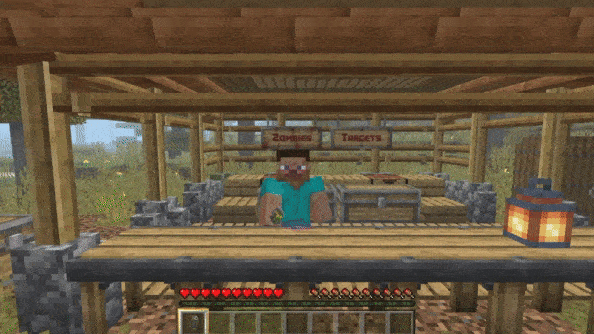 Gun Sight
Most guns have a sight that is activated when the player is sneaking.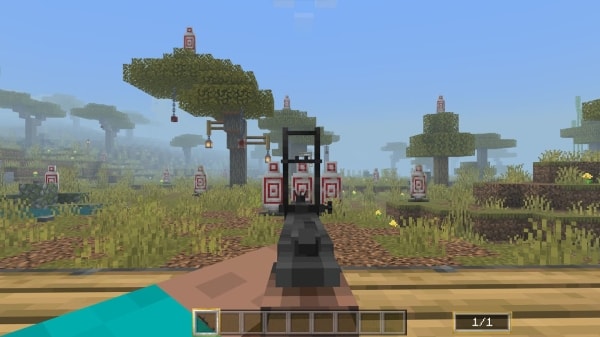 Custom Zombies
Zombies
Pet Zombies
TNT Zombies

Targets
Targets are available. They react to the hit of any projectiles, including vanilla projectiles (like bow arrows).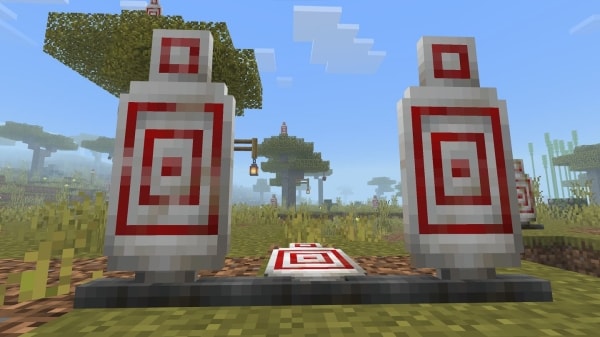 It can be created by a Zombie Head Target egg. The model is randomized.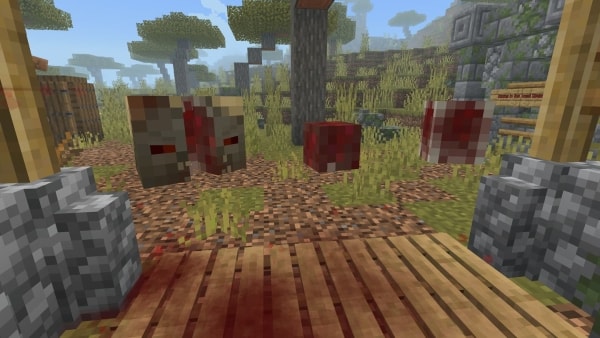 Controls
ADS = Sneaking
Shoot = Use item (eat food button)
Reload = Attack (when ammo is low enough and you have magazines)
Inspect = Attack (when ammo is full, empty, or you have no extra magazines)
Ammo
Each weapon requires a specific magazine to reload (excluding the shotguns)
Magazines can be anywhere in inventory (DO NOT place it in your

off-hand

)

Recipes
Custom recipes are available including new material, ammo and blocks.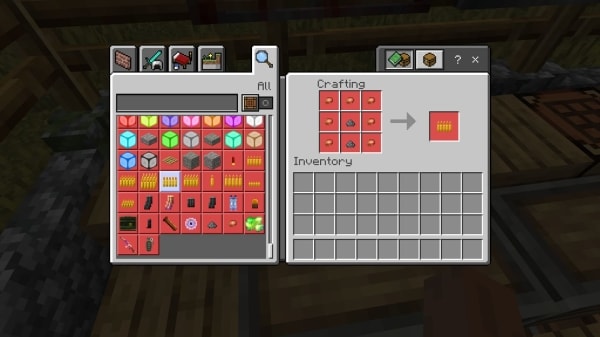 Additional
When you have activated the Behavior pack, you can choose Radium Zombie spawn mode:
Deactivate Spawning
Night Spawning
Day;Night Spawning (by default)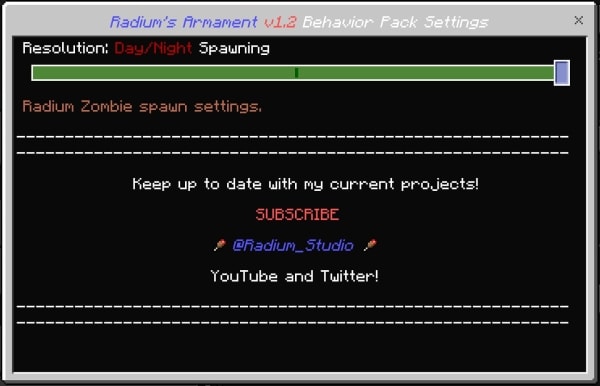 If you want the bullets to break blocks, like glass, and explosions to make holes/break blocks, turn on MOB GRIEFING in your game settings.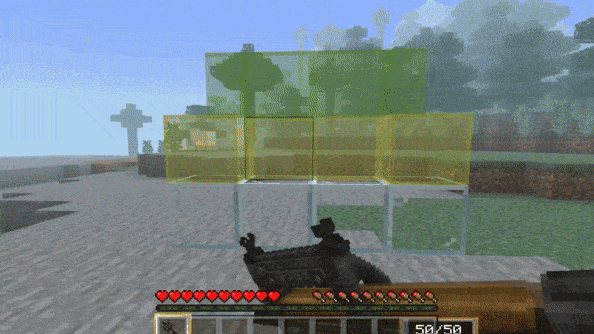 You can use the Weapon Display to display the weapon model. Sneak and interact to rotate.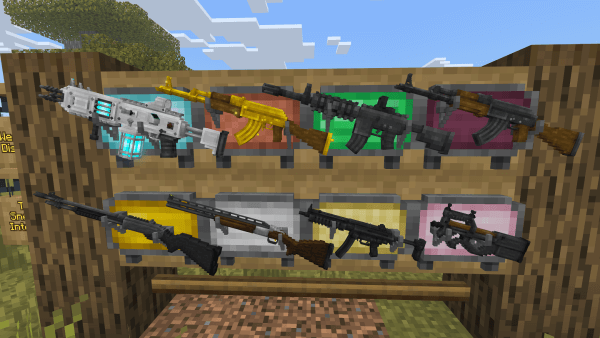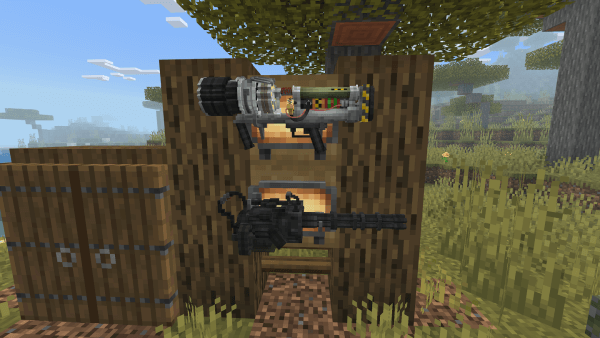 Available in creative inventory.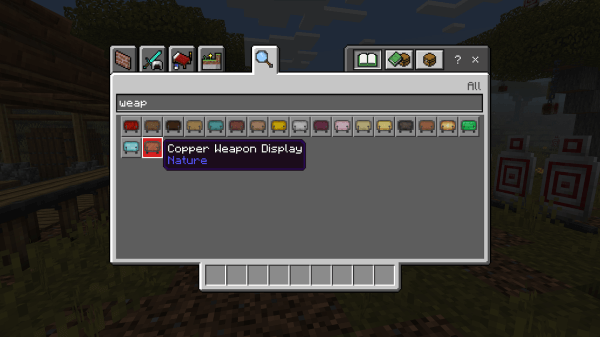 So far, I've spent at least 400-500 hours over about 6 months making this addon for you! I hope you enjoy my first version of Radium's Armament !! I know, the links do have ads, but I thought that would be okay for you guys to spend an extra minute or so on the ads as a little compensation for my effort in making this free addon! ❤
- Radium

About Supported versions
Download links are available on my website! If you need help on how to download, watch this video from my YouTube: How-To-Download
There are also older versions of my addon that are playable on multiple versions of Minecraft. However, they will not have all the features.
Radium's Armament v1.0 = 1.17+
Radium's Armament v1.1 = 1.17+
Radium's Armament v1.2 = 1.19.81
Radium's Armament v1.3 = 1.20
Radium's Armament v1.4 = 1.20.10
Radium's Armament v1.5 = 1.20.10 - 1.20.12
Radium's Armament v1.6 = 1.20.15+

Updated on September 15
Additions:
Bug Fixes:
MP5 animations
Zombie arm dismemberment now easier