Project Playtime V.2.0 Addon Release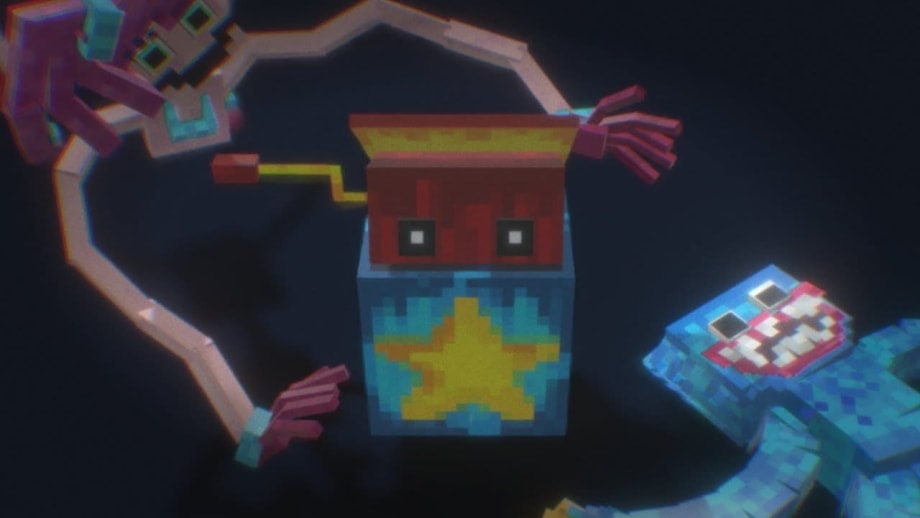 The addon is completely based on the popular Project Playtime and Poppy Playtime horror games. With it, the player will be able to morph into Huggy Wuggy, meet Mommy Long Legs and even use GrabPack! And mini Huggy Wuggy!
Video
Morphing
There are currently three items for morphing. Each of them gives a number of specific abilities.
Huggy Wuggy
Mommy Long Legs
Boxy Boo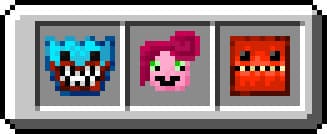 To transform into a human, just use the Return to human item or remove the morphing item from the helmet slot.
Huggy Wuggy morphing
Huggy Wuggy! You can morph into a Huggy Wuggy to get the special abilities.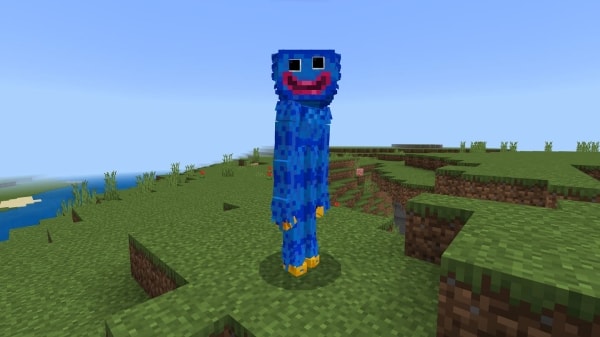 Abilities:
You can summon a Mini Huggy Sentry
When using a Charge item for a while, the player gets the Speed and Jump Boost effects
His high height of 4 blocks does not allow him to pass under some obstacles. Just sneak to reduce your height to two blocks!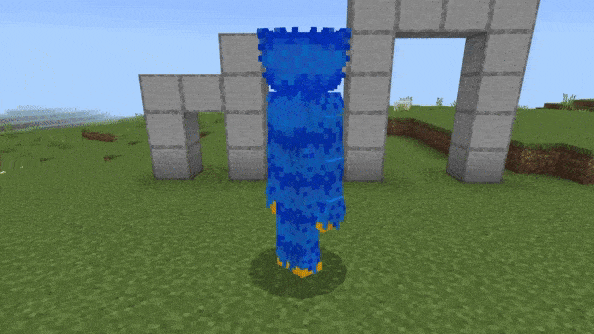 Mommy Long Legs morphing
Abilities:
Can shoot cobwebs slowing down the enemy
She can use her hand to climb to a high place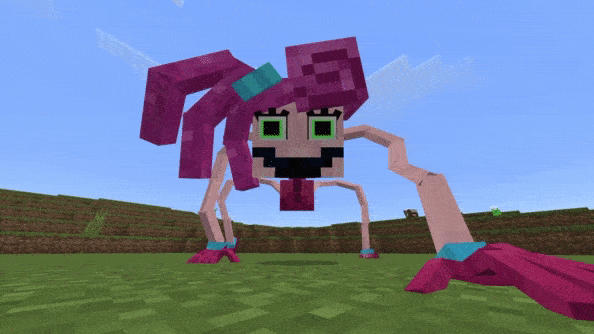 Boxy Boo morphing
Abilities:
When sneaking, it looks like a box
Can jump high when using a Pounce item
Can use his arm to attack enemies at long range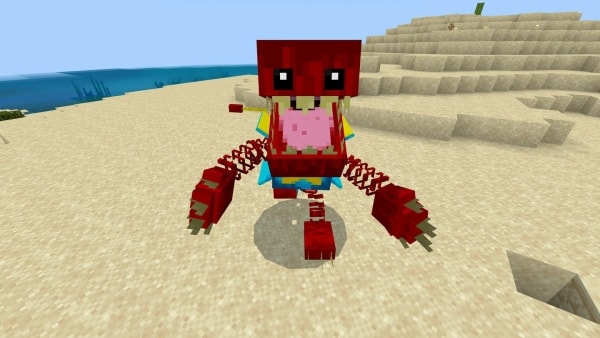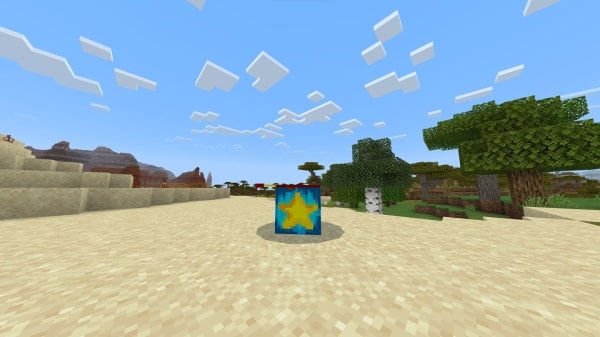 Mobs
They don't spawn naturally and can only be summoned with spawn eggs.
Huggy Wuggy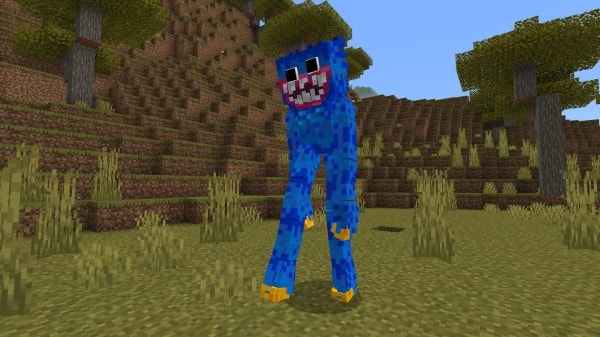 There is a second Huggy variant (Vent Mode):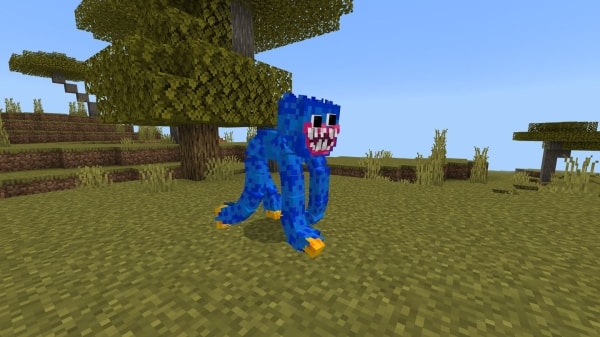 Kissy Missy
Her behavior is similar to Huggy Wuggy.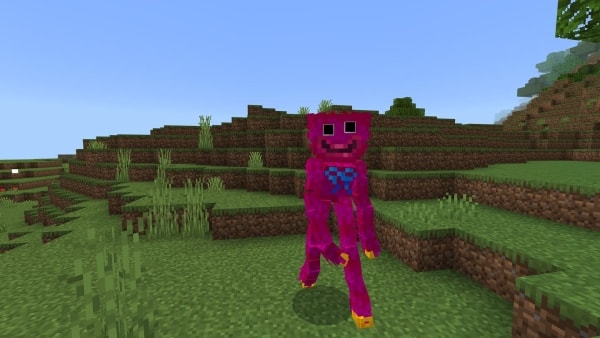 Poppy
A neutral mob, walking around the world.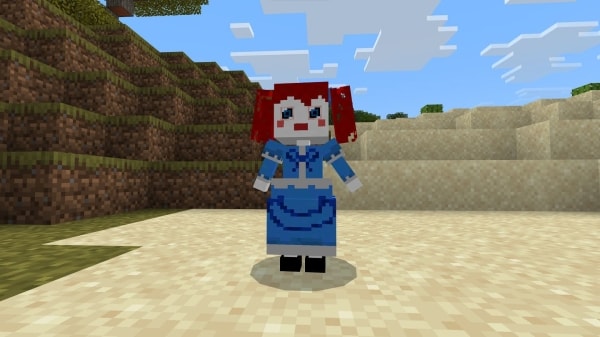 Mommy Long Legs
Appeared in Chapter 2: Fly in a Web of the Poppy Playtime game and became the main antagonist. She is also known as Experiment 1222 or Marie Payne.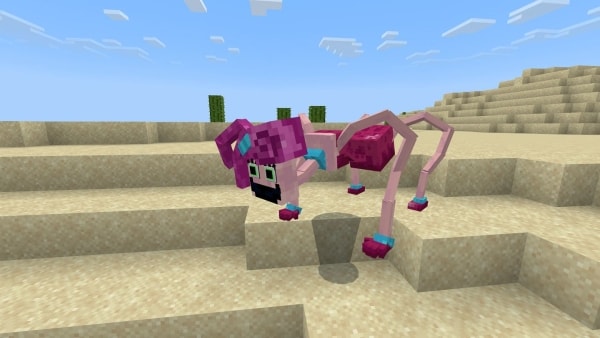 After death, it has a second stage.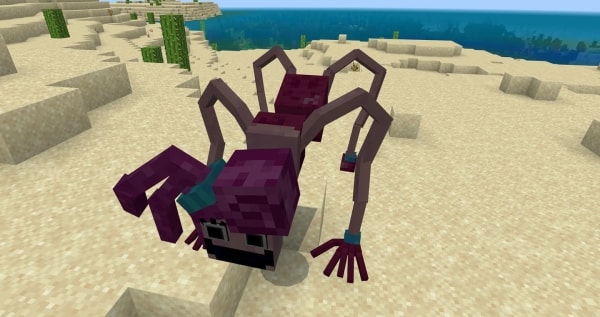 Boxy Boo
He first appeared in the Project Playtime game and became one of the most creepy monsters! It can take the form of a box to unexpectedly scare its victims.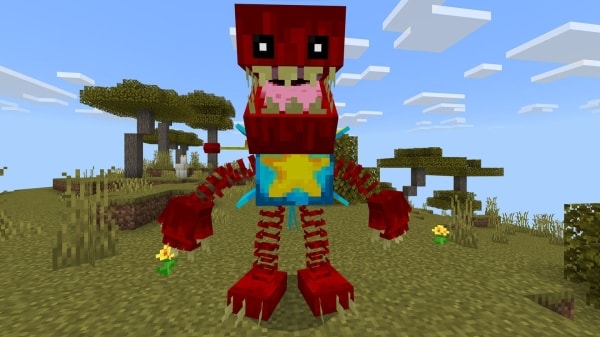 Mini Huggy
6 color variants

Yellow
Blue
Green
Red
Purple
Sentry
The Sentry variant doesn't attack and stands still. Whenever the sentry sees a target, it will scream.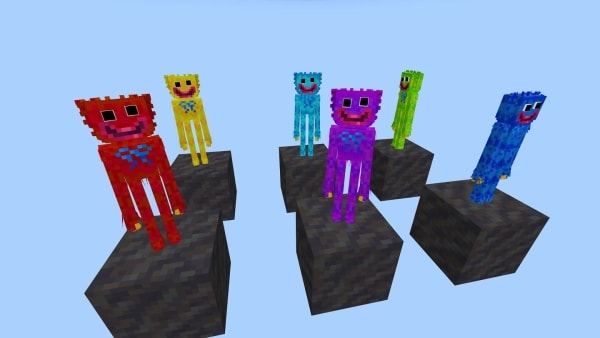 Items
ICEy's entity remover
Grabpack (Blue only)
Grabpack (Blue + Green)
Grabpack (Blue + Red)
Return to human
Hand Stretch
Shoot webs

Other
Mysterious box
When you place this box, music will start playing, and soon you will see Boxy Boo! Boo! 👻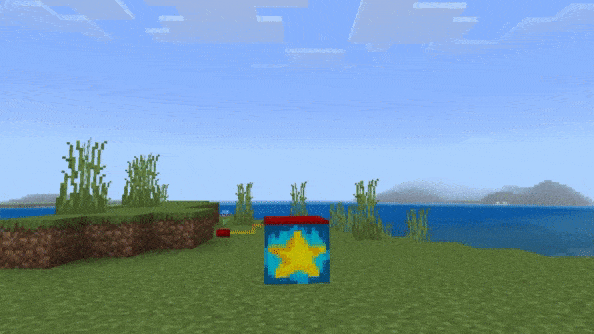 Huggy Wuggy Statue
You can remove the statue by using the ICEy's entity remover item.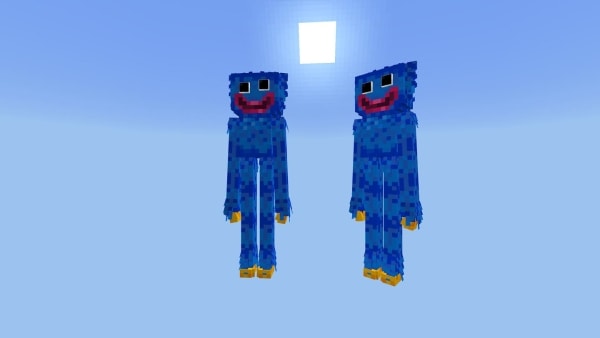 Interactable objects
Red Door
Spawn Port-a-lounge
Vent door with blue and red scanner
Vent door
Grabpack Handle
Empty Door
Gate
Green Receiver
Green Power Source
Blue and Red Door
Fast-Pull door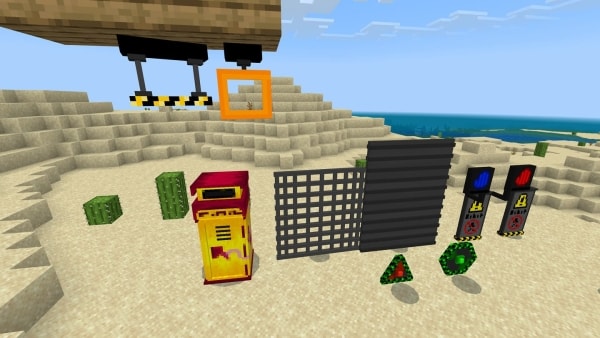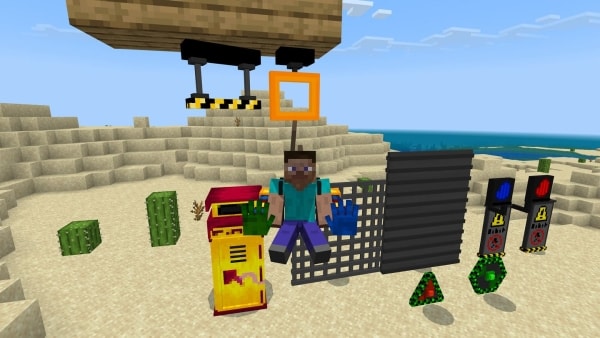 How to use GrabPack?
You can use the GrabPack to grab the Rings.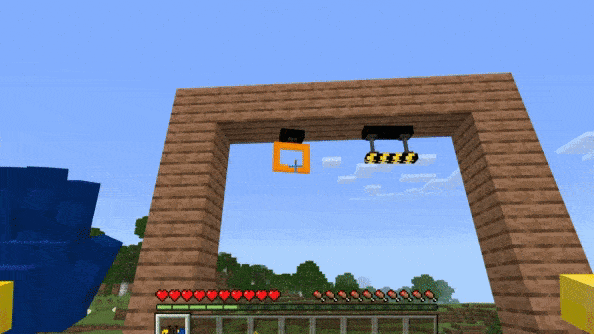 Same for Handle: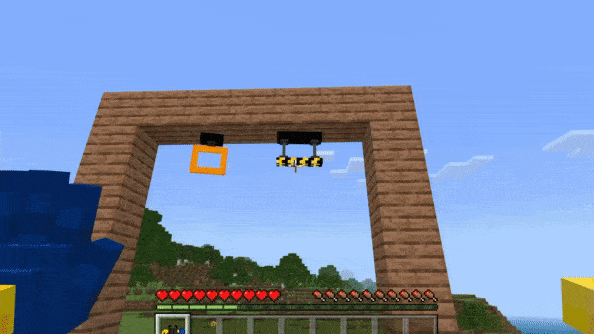 Some other interoperable objects require a Blue + Red or Blue + Green GrabPack.