HungkaioZ
upd:
𝗥𝘂𝗶𝗻𝘀 𝗔𝗱𝗱𝗼𝗻 (𝗦𝘁𝗿𝘂𝗰𝘁𝘂𝗿𝗲 𝗦𝗽𝗮𝘄𝗻𝗶𝗻𝗴 𝗦𝘆𝘀𝘁𝗲𝗺) | 1.1.3 More structures
The Ruins mod is a well-known structure mod that frequently appears in popular modpacks such as RLCraft and Hexxit. This addon will add many new structures to your Minecraft world.
In the Minecraft world, I ventured into a desolate landscape where ancient ruins lay waiting to be uncovered. Passing through an ancient stone gate, I beheld the remnants of a lost society. Dilapidated houses with gray stone walls, weathered by the ravages of time, greeted me.
Cracked statues of long-forgotten deities stood amidst overgrown vegetation. It felt as though I had stepped into a long-lost fairy tale world. However, as I explored the underground chambers, I unearthed their hidden secrets.
Within a concealed chamber, I discovered a treasure trove brimming with gold, diamonds, and precious gemstones. Excitement washed over me as I marveled at the enchantment of these treasures, feeling as though I held a piece of their story.
This land had likely been forgotten by the outside world. It was a journey of wonder and enlightenment, delving into a bygone era where the echoes of a lost society still lingered in the world of Minecraft, full of mysteries and waiting for you to explore.
Info
Important Information:
If you are interested in using this Addon to AddonPack, please notify me.
Reposting this addon on any other app or website is strictly prohibited.
For Content Creators:
You are welcome to incorporate this add-on into your content and please credit me as the creator.
Required Experiments:
---
The Ruins Addon spawns Structures in your Minecraft worlds, similar to Villages and Strongholds.
Features:
This addon brings a sense of endless adventure to Minecraft by introducing lots of randomly generated structures, including houses, temples and even castles in the sky.
The abundance of ruins is truly remarkable and is guaranteed to keep you entertained at all times. Each structure is meticulously constructed with intricate details, providing countless elements for you to explore.
Be cautious as some ruins can be dangerous or traps appear unexpectedly. Approach the structure with wisdom and caution!
---
✦New Structure✦
Walled Garden Quartz
Spawns in: Plains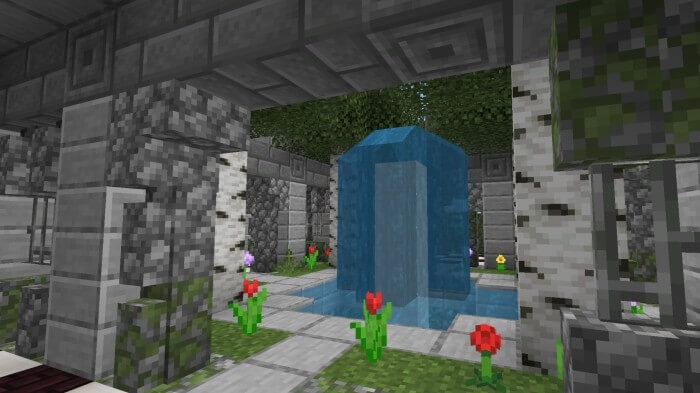 Sheep Barn
Spawns in: Plains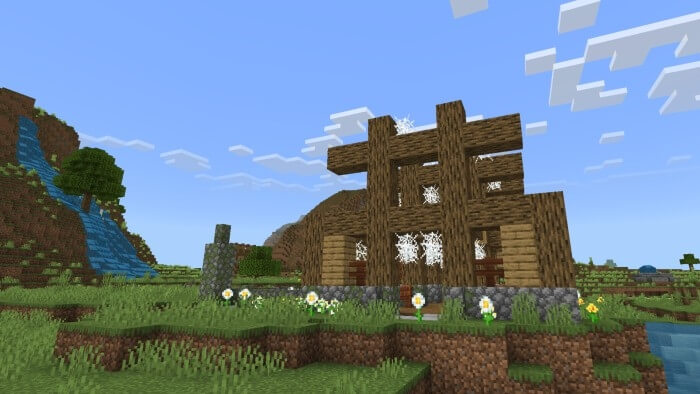 Mushroom Garden
Spawns in: Plains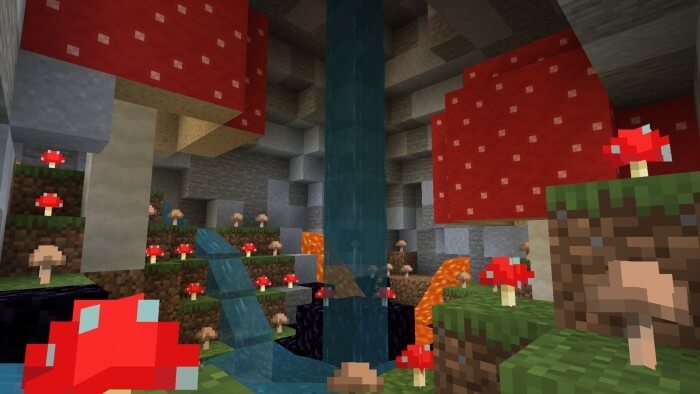 Menhir Fountain
Spawns in: Plains
Light House
Spawns in: Beach
Beach House
Spawns in: Beach
Boat House
Spawns in: Beach
Fishing Shack
Spawns in: Beach
Sand Castle
Spawns in: Beach
Chateau Des Pyrenees
Spawns in: Ocean
*I use the classic Resource pack to give it a nostalgic feel
Structures in previous versions
*Structures will be updated more
Thanks and Credits
Thanks to the original author: d00dv4d3r
Thanks to the maintainer: kolt666
Thanks to the next maintainer: AtomicStryker
Permission from AtomicStryker:
Please vote for this: MCPE-159419
Jigsaw block can help me create structures like mazes, dungeons and even villages and cities.
Updated on November 11
Version 1.1.3:
Improved grass generation in the plains biome so that structures have enough spawning conditions
Changelog for November 06 / v1.1.2 / Old Update
Changelog for October 25 / v1.1.1 / Old Update
Changelog for July 27 / v1.1.0 / Old Update
Changelog for July 18 / v1.0.9 / Old Update
Changelog for June 28 / v1.0.8 / Old Update
Changelog for June 20 / v1.0.7 / Old Update
More structural updates coming soon.