Waving Leaves and Water! v5.1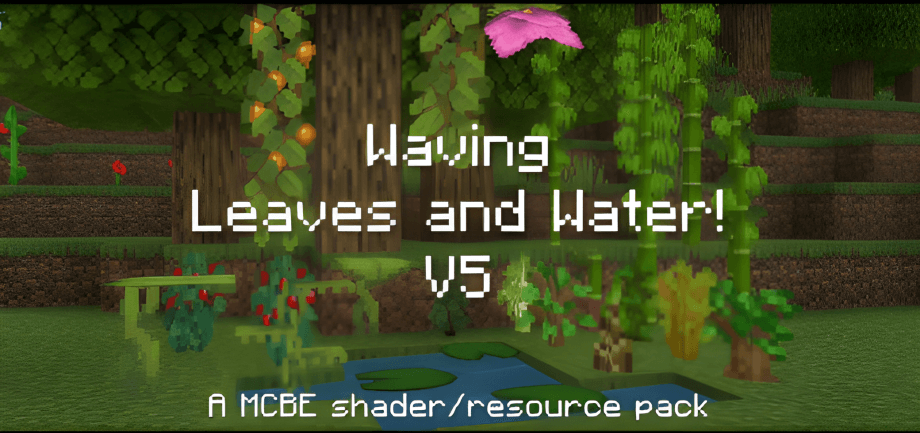 Vanilla minecraft isn't that much lively, but this pack will give leaves, plants, flowers, crops and water a waving animation which looks pretty cool and lively. It is also pretty FPS friendly, so those who cannot use shaders should probably use this!
Some of the blocks have a waving animation, while others have flipbook animations. The waving stuff only works on mobile and the flipbook animations work on all devices.
Shader waving for:
Vines, tall fern, fern, tall grass, grass, all leaves except jungle and azalea, stems of melon and pumpkin, all crops, nether wart, seagrass, tall seagrass, water and underwater waving.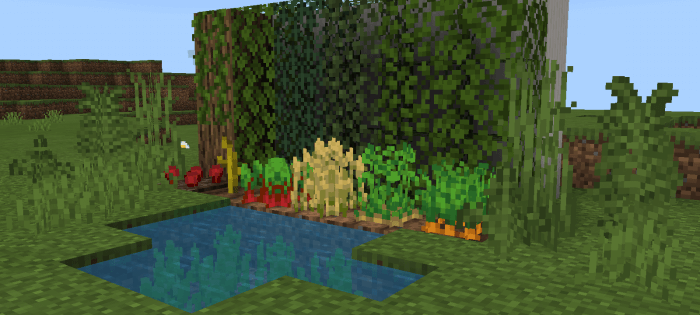 Flipbook animations for:
All flowers and tall flowers, all saplings, lilypad, bamboo leaves, berry bush, all nether foliage, drip leaves, glow berry vines, spore blossom, potted versions of these plants.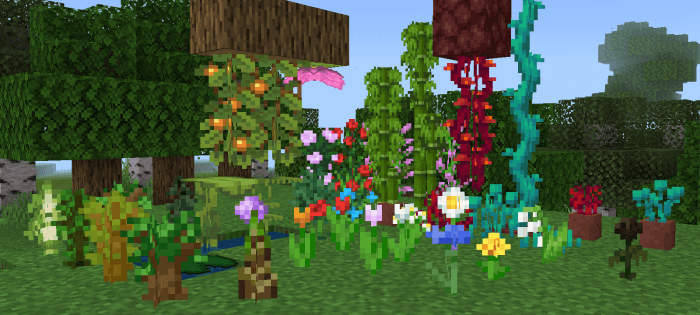 Showcase Video:
Watch this video to see all the waving animations:
Important!
Fix Invisible world:
This problem is caused when you import the shader incorrectly.
Do not manually put the .mcpack file in Resource pack folder, first delete it from there then just tap on the downloaded .mcpack file and if it asks, select open with minecraft. Minecraft will turn on and it will automatically import. If it is not showing minecraft to open with, then open the .mcpack file through a file explorer: hold the file, go to options and select open with/open as, then select minecraft. Now try it in a new world or for old worlds with this shader: apply in global resources and remove it from the world resources.
Shader waving only works on Android/IOS. Flipbook animations work on all platforms.
You can turn off the flipbook animations from the GEAR icon after applying.
Azalea leaves and jungle leaves don't wave, as they aren't considered proper foliage by the game.
Terms of use:
If you want to use this in a YouTube video, then share link to this page, not the direct download link or any custom link.
You are not allowed to publish it on ANY other website without permission.
You are not allowed to use ANY textures except for personal use.
If you do not follow those terms, I WILL find you and sue you.
Please report any bugs, give suggestions or contact me on my YouTube: @Fused Bolt or Discord: fusedbolt