Red Giant Sun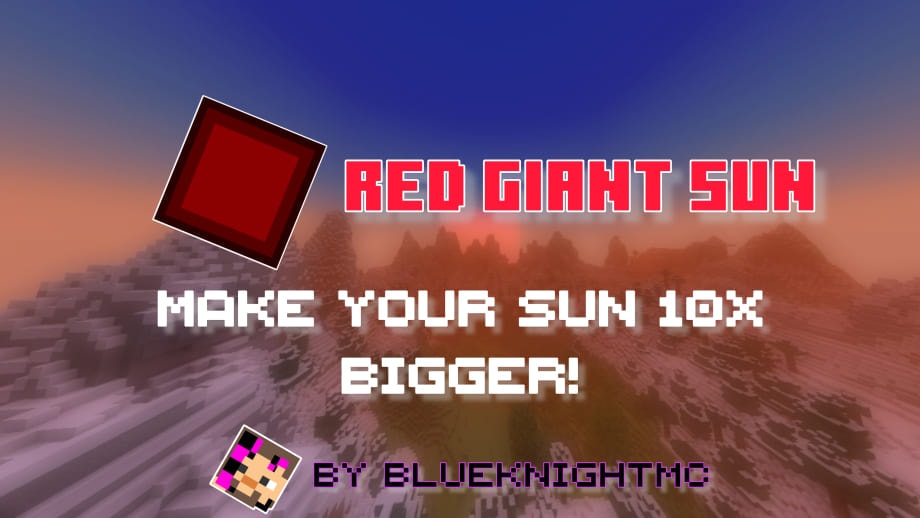 Hello, Welcome to my new texture pack!
Want a larger sun? Maybe redder? Well, this pack is just for you!
This pack makes your Sun Extremely Large, & Red, just like a real life Red Giant Star!
lil secret: If you observe closely, the sun actually expands in size while rising and diminishes when setting.
©BlueKnight 2022. All rights reserved.