Better Illagers v1.1 - The Swamps & Snow Update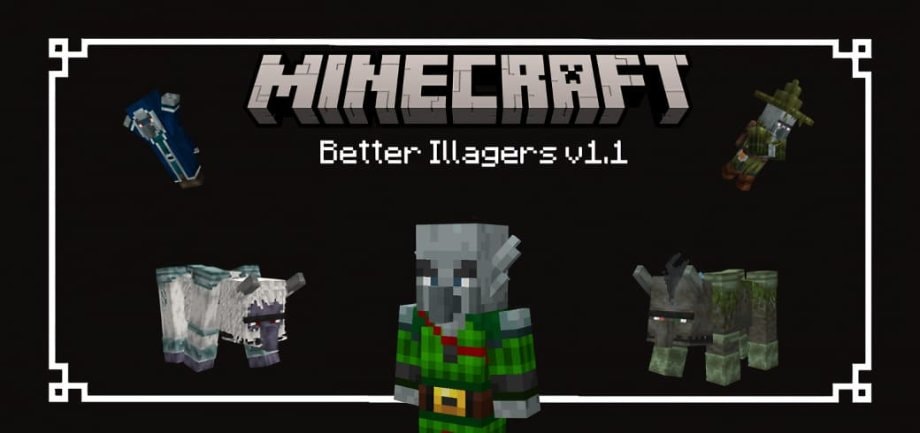 Better Illagers is a Java Edition pack originally made by creepermax123 that was ported by Parzival_ to Bedrock Edition. It updates the appearance of Illagers mobs and improves them! Now, mobs will appear in random styles.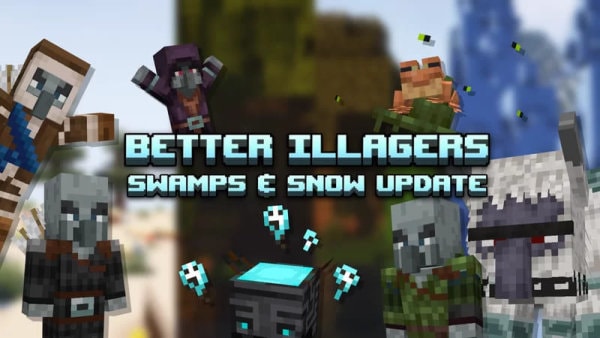 Info
Permission for ModBay:
Features
The Pillager has 22 random styles
The Vindicator has 10 random styles
The Evoker has 4 random styles
The Ravager has 6 random styles
The Witch has 25 random styles
Vex new beta model
Non-Pillagers:
The Wandering Trader has 5 random styles
The Iron Golem has 3 random styles
!!! Non-pillagers have been removed and will have their own texture pack. They are still included in the "Better Mobs pack," which is a compilation of max texture packs. The previous version is still available through the download links. !!!
Named Variants
Pillagers:
"Phill"
"Elf"
"Chillager"
Vindicators:
Sample Models:
Updated on December 12
Version 1.1 changelog:
Added Swamp Marauder Pillagers
Added Swamp Marauder Vindicators
Added Swamp Marauder Witches
Added Swamp Marauder Evokers
Added Swamp Marauder Ravagers
Added Mountaineer Pillagers
Added Mountaineer Vindicators
Added Mountaineer Witches