Lucky Eggs Add-on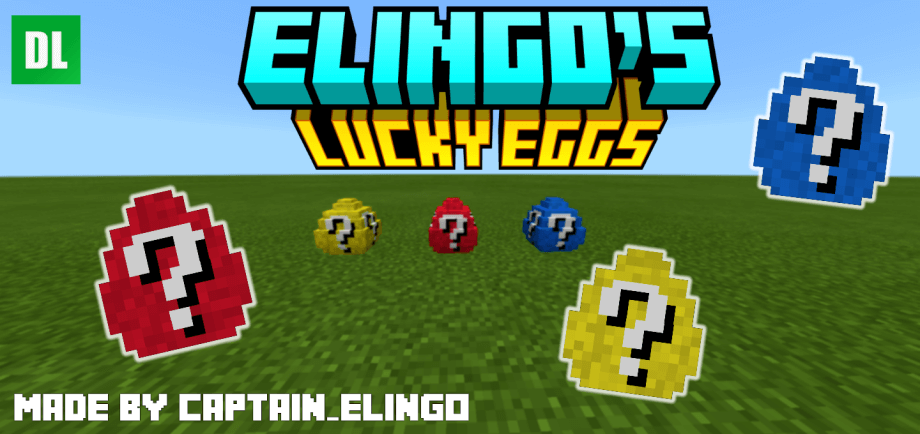 This addon adds 3 special eggs that will spawn random mobs when broken. There are a normal lucky eggs, negative lucky eggs and a positive lucky eggs that can be crafted.
Lucky Egg Recipe
The Lucky Egg can spawn friendly, neutral and hostile mobs.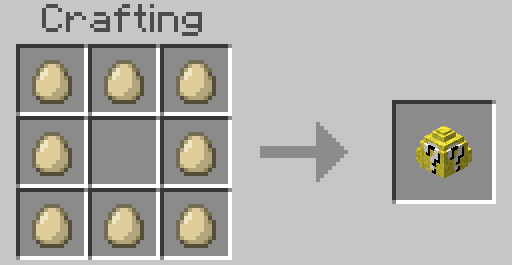 Negative Lucky Egg Recipe
The Negative Lucky Egg can only spawn mobs that are hostile to you.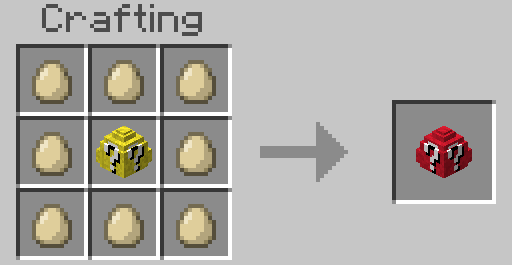 Positive Lucky Egg Recipe
The Positive Lucky Egg only spawns friendly mobs.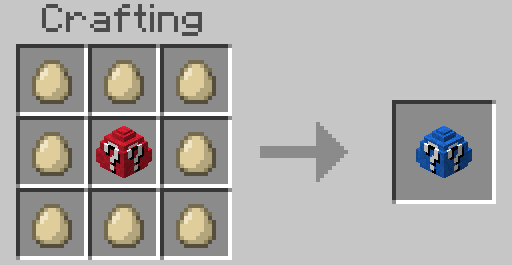 All Variant Models