Va-y-Ven (Addon)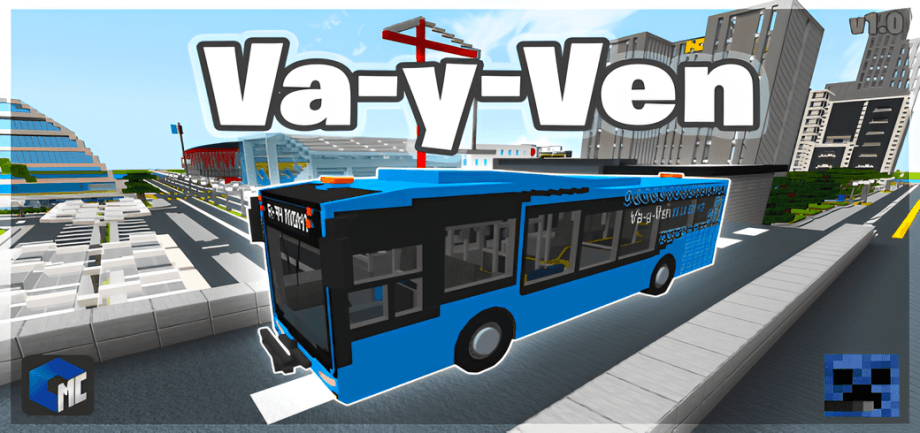 Today I present to you the "Va-y-Ven" add-on for Minecraft Bedrock, a revolutionary transportation system. What is Va-y-Ven? It is a friendly and sustainable metropolitan mobility system that provides fast and efficient transportation, saving time and money. This system raises the quality of public transportation in Yucatan and sets the path for the future of mobility.
This add-on, created by me, offers a bus in Minecraft Bedrock that resembles as closely as possible its real version. Here is more information about its features:
Capacity to carry up to 9 passengers.
Villagers can also get on the bus.
Door opening animation (simply select a diamond in your hand).
Includes sound effects for a more immersive experience.
Possibility to carry objects with you during the trip.
You can get the Va-y-Ven in the nature section of the inventory or by using the /summon add:va_y_ven command.
Get ready to enjoy an exceptional transportation system in your Minecraft world!
CREATOR : Andiuber
FACEBOOK : @AndiuberOficial
TWITTER : @AndiuberOficial
TIKTOK : @andiuber
YOUTUBE : Andiuber
PAYPAL : paypal.me/Andiuber
REVIEW: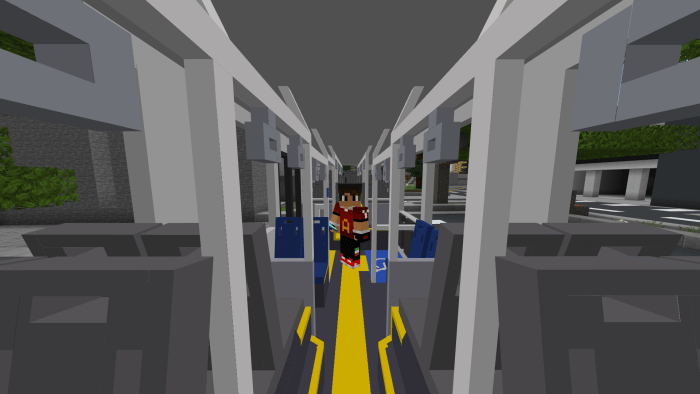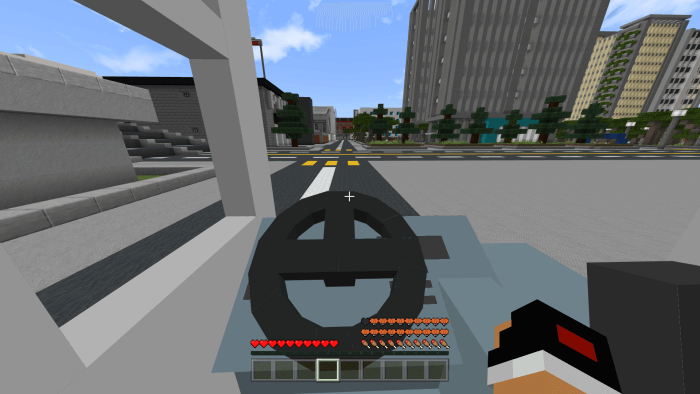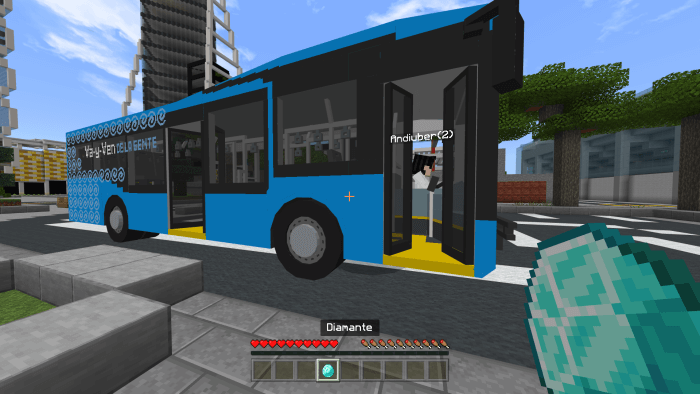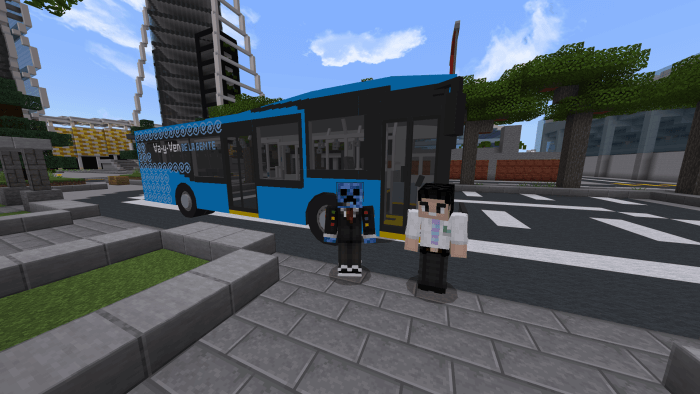 Click to see installation information!
Attention!
If you share this work on YouTube or any other platform.
• Do not use direct download links
• Do not put your own shorteners
• Do not upload this content to websites or applications without our permission.
Just use this download link:
https://www.cubitosmc.com/2019/02/defend-villager-mapa-minigame.html
Thanks!
For more information read our:
©TEAM CUBITOS MC.