Sorting Wand (Chest Sorter)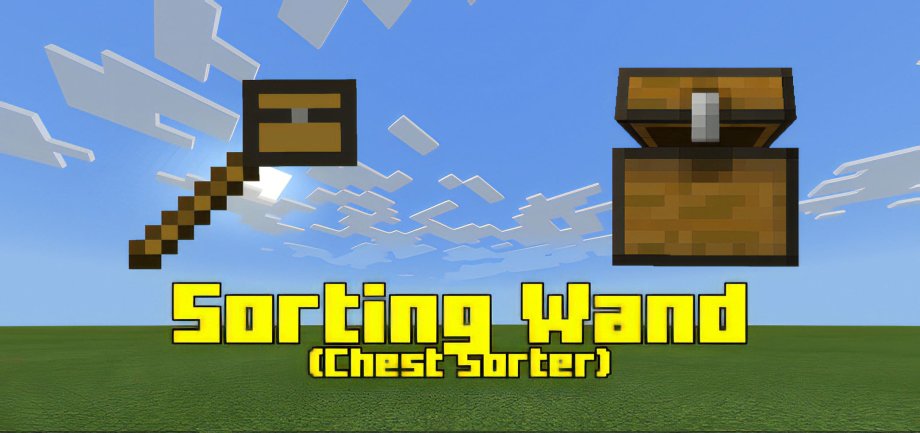 Are your chests messy and never bothered to organize them because it is too much of a task? Are you looking for an easy way to organize your items? This addon is just for you!
Don't forget to activate the following Experimental options:
This addon uses Gametest so it will not work with consoles.
Showcase
With the new item called the Sorting Wand you can organize your chest easily! With 1 click/tap of this wand your chest will turn from this
to this!
How to use
Sneak and hold the Sorting Wand then click on a chest
After using the Sorting Wand there is a short cooldown of half a second. During this cooldown you can't sort any chest.
Craft recipe
It is easy to craft the Sorting Wand:
Known issues
Does not work with Barrels, Shulker Boxes, and Ender Chest.
Updated on May 24
Updated addon gametest code for 1.20
Updated Manifest