Drops info
Other
Attention! This add-on needs translation into other languages! If you can translate it into your language, or if you noticed mistakes in existing translation - write about it in comments or me in Telegram: @woopertail. You will be listed in Credits on this page and in the add-on itself.
If you find any bugs or incorrect information, or have any suggestions - feel free to write in comments or me in Telegram: @woopertail
Have a good game :)
Installation
Download AII [RP] and AII [BP].
Run them.
If Minecraft does not automatically open them, rename the file format from .mcpack to .zip, open the resulting archive and extract the folder inside into the folder with resource packs / behavior packs.
Configuring the Resource Pack
Open the game settings, go to the Global Resources tab.
Select Advanced Items Info resource pack and activate it.
Exit the settings to activate the language pack of RP.
Go back to the Global Resources tab in the settings.
Select the installed Advanced Items Info and click on the settings icon (gear)
Select the desired Action Bar display mode.
Exit the settings to apply the changes and restart the game.
For mobile devices/tablets, it is recommended to use the 20px indented mode.
For other devices, it is recommended to use the mode without indentation.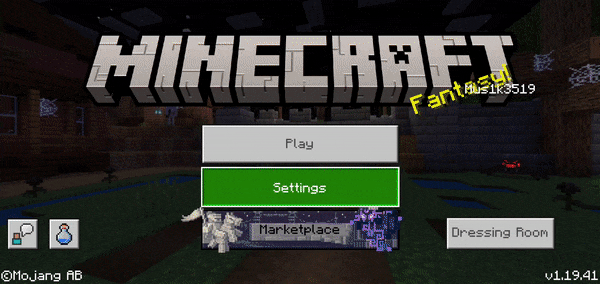 WARNING! If you are connecting to a world where the AII resource pack is already installed, you do NOT need to activate it in the game settings.
Configuring the Behavior Pack
Select the world where you want to install Advanced Items Info. Click the world edit button.
Make sure that in the Game tab you have experiments enabled, namely: Beta APIs.
Go to the Behavior Packs tab, select Advanced Items Info and activate it.
Go to the world and type --aii to open the add-on menu. In this menu you will be able to fully configure the Advanced Items Info, as well as read the complete help for each mode.