Easy Bonsai Add-on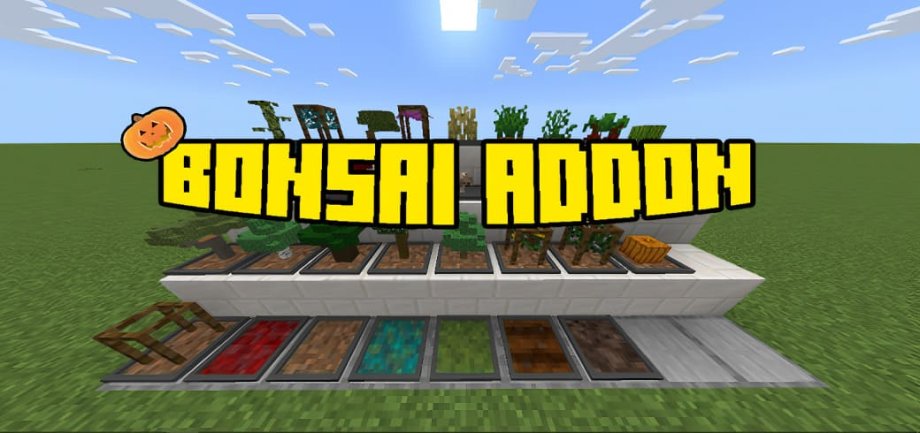 Tired of replanting trees and crops in your world and want to find a faster way to get wood and leaves material? This add-on is the right for you! Hope you enjoy.
This add-on adds new blocks in your world that can help you get more wood, leaves and other things. Introducing the Easy Bonsai!
Info
Creator: Amon28 (Twitter)
Credits: @NQHung2004 - For the Improved Bonsai Tree Textures.
Don't forget to activate the following Experimental options: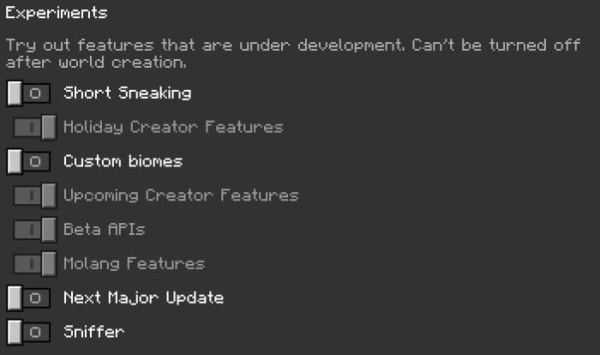 This add-on can work on both mobile (mcpe), Windows 10 version and other devices.
How it works
The new and improved bonsai addon! These are no longer entities but blocks. I have also changed the texture and model to fit its plant counterpart.
Every 30 seconds it will drop logs and leaves.
Using Enriched Bone Meal on the bonsais will speed up the drops from 30 seconds to 15 seconds.
Craft recipes
Enriched Bonemeal
Speed up the drops from 30 seconds to 15 seconds.
Bonsai Pots
Bonsai Crops
Sheared Bonsai Crops
Sheared Bonsais won't produce anything, it would just be for decorations.
Updated on May 09
Version 11: added new bonsai blocks (Only craftable in 1.20)
Cherry Blossom Bonsai
Torch Flower Bonsai
Pitcher Crop Bonsai