crimsoncreative
upd:
More Food v2.1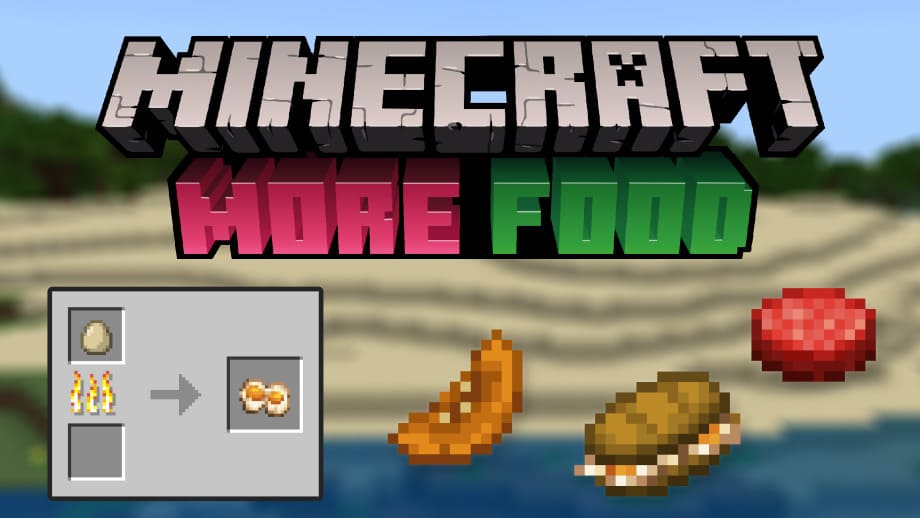 Do you have a ton of chicken eggs and don't know what to do with them? With this add-on you can finally get Fried Eggs among many other foods like Ice Cream, Slime Soup, Burger and much more!!
More Food incorporates more food items and recipes to your world. This is mostly created to add fun to your Survival and enjoy playing with friends.
Here are all the recipes of the first version of the Add-On.
V1 RECIPES: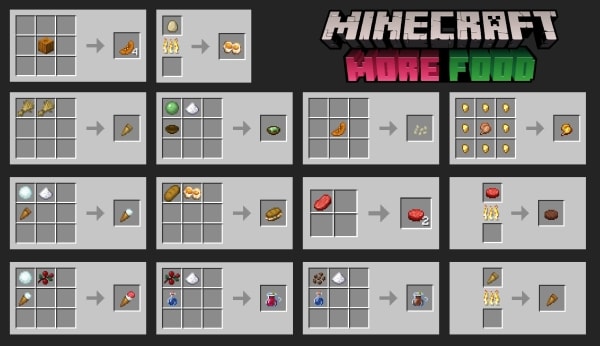 MORE FOOD V2 RECIPES: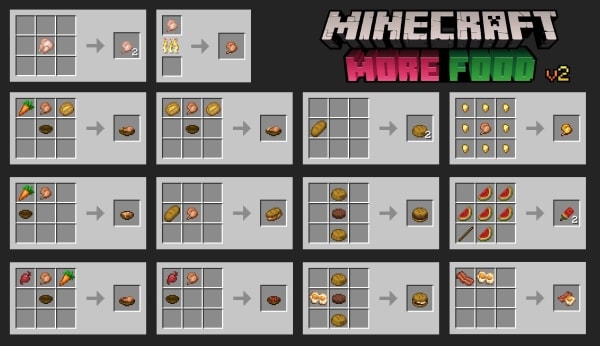 MAJOR UPDATE INCLUDING A LOT OF NEW RECIPES AND GAMEPLAY CHANGES!!
If you have any food you would like to see in future versions let us know in the comments. More recipes and declicious items are comming in the next updates.
WHEN UPDATING THE ADD-ON MAKE SURE TO REMOVE ANY PREVIOUS VERSION OF IT BEFORE INSTALLING THE LATEST ONE.
This Add-On does not need any experimental features to be turned on. You can play without any issues in your Survival Worlds/Realms. ENJOY!
Video
Updated on April 3
More Food v2.1 Changelog:
Added recipe for Burger Bread
Added recipes for Hamburguers
Increased Lollies food nutrition from 4 to 5
Increased Golden Chopped Chicken Stew food nutrition from 7 to 8
Increased Egg Sandwich from 5 to 7 (it was the same as bread before)
Increased Fruit salad from 4 to 7
Slime Soup now has 20% of probability to give Jump Boost to the player
All dishes increased food nutrition by 1
All soups increased food nutrition by 2