# Option: New Location

# Option: Delete Location

# Option: Edit Location

# Option : Operator
Button: See All Locations
In this section what we can do is see all the locations already marked by all the players, this option only serves for all the locations established as public, it also allows to continue viewing the locations without the need for the players to be connected at that time, now in this case with the waypoints previously created, one of them is private so when opening the option only the public waypoint is shown.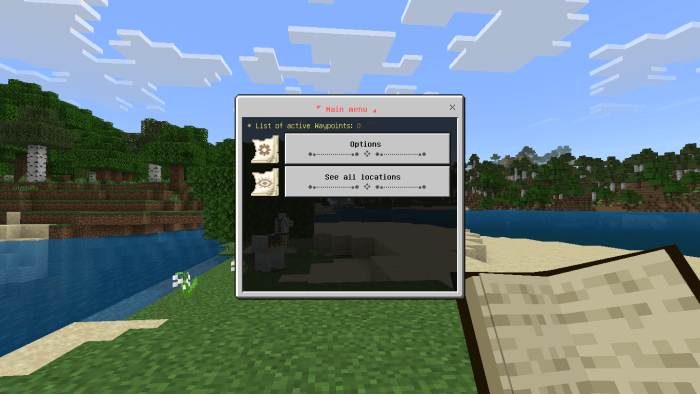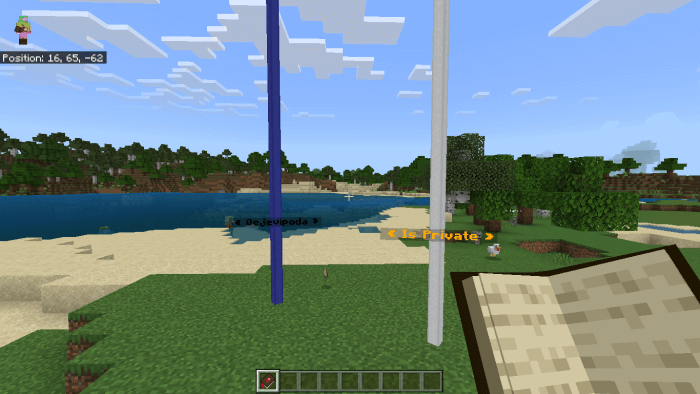 To better understand the blue waypoint is public and the white waypoint is private.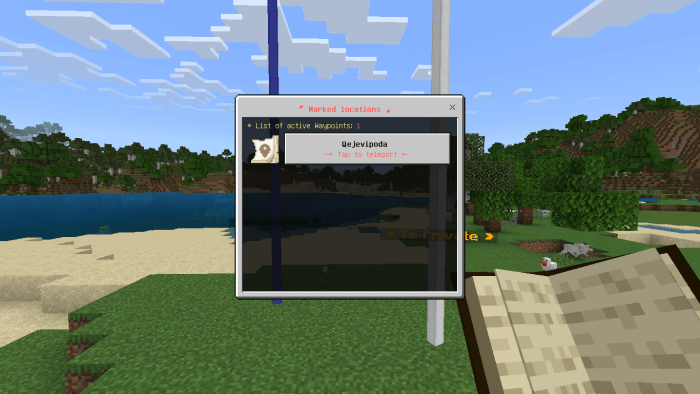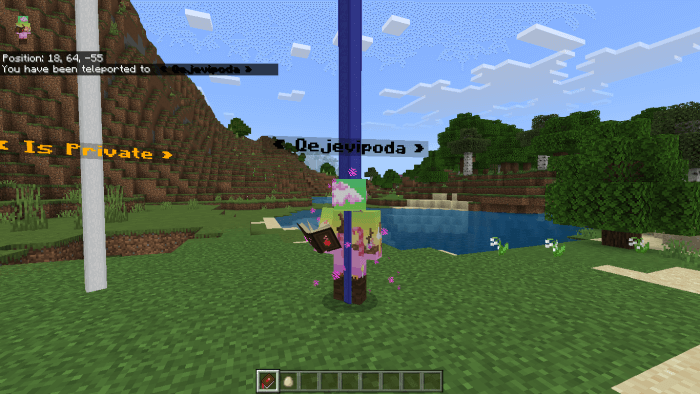 Notes
This is part 1 of version 7, so version 2 will have the changes finished, for both versions of the game (1.20.10 - 1.20.30)

The bugs that were shown in the previous versions were fixed, but there are still things to fix for part 2.

Please respect the links, if you want to make videos about this plugin, I ask you to leave the link to that post, at the moment it is only on MCPEDL and ModBay.
In this case you must update only the behavior.
Updated on October 28
Support for Minecraft 1.20.10-1.20.40

Changelog for v7.2 / September 26 / Old Update

Changelog for v7.1 / July 28 / Old Update

Changelog for v7 / July 28 / Old Update

Changelog for v6 / June 15 / Old Update

Changelog for v5.1 / May 09 / Old Update

Changelog for v4.2 / December 12 / Old Update

Changelog for v4 / November 14 / Old Update

Changelog for v3.1 / September 26 / Old Update

Changelog for v3 / September 17 / Old Update