Tsareena Addon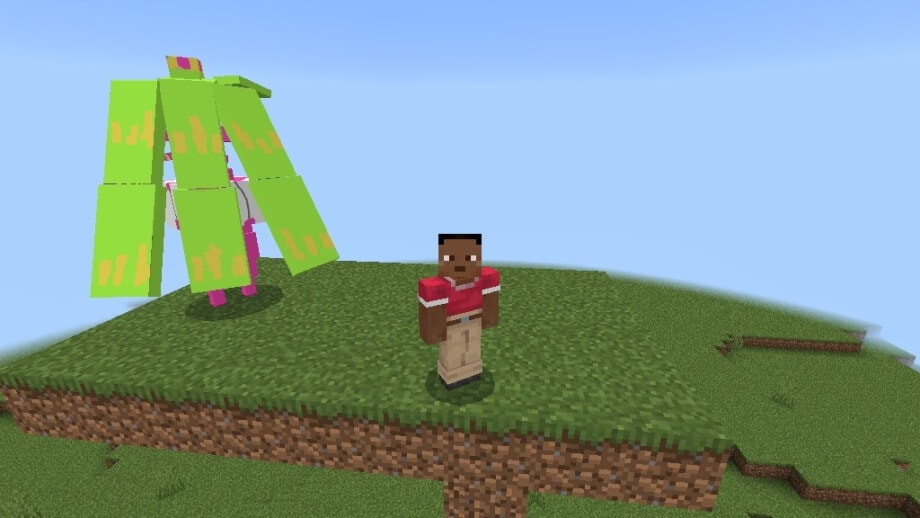 This small addon adds to your Minecraft world a new mob named Tsareena - a bipedal, plantlike Pokémon with a humanoid appearance.
Tsareena
Spawn Place
Tsarina spawns in the Plains Biome.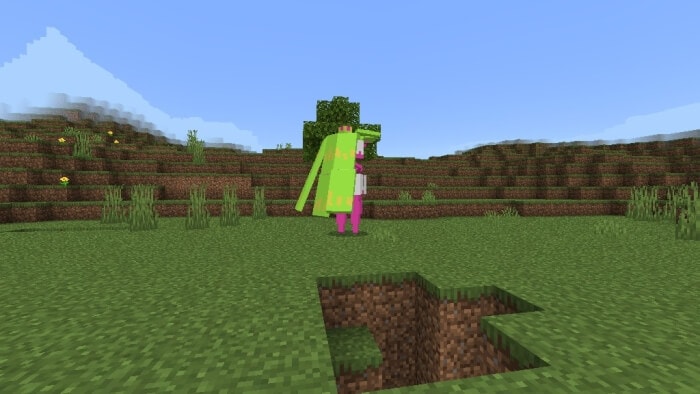 Stats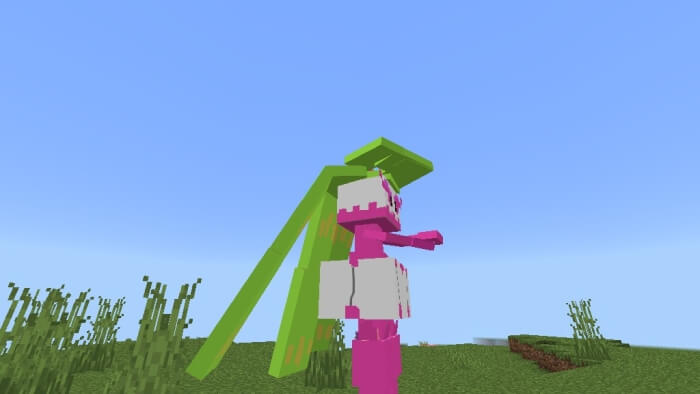 Drop Loot
Tsareena drops a Jungle Wall Sign.
Behavior
Tsareena hates hostile mobs.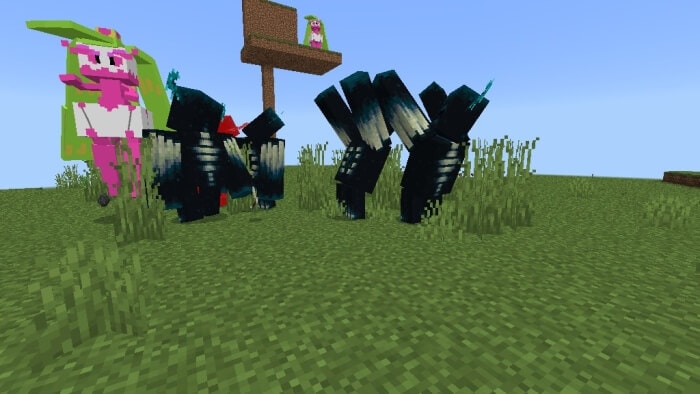 Weaknesses
Tsareena has a weakness to fire.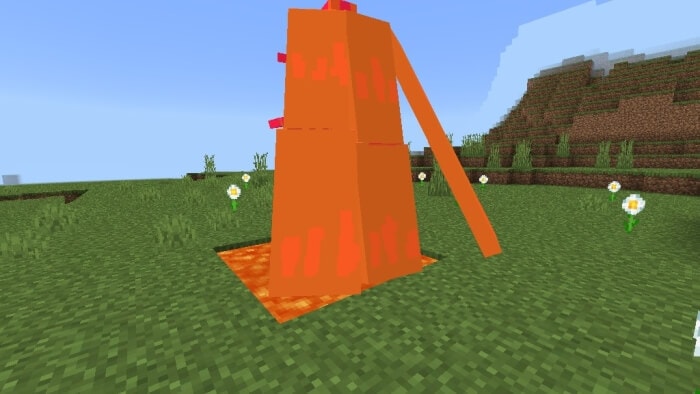 Healing
You can heal Tsareena with a Water Bucket.