PICS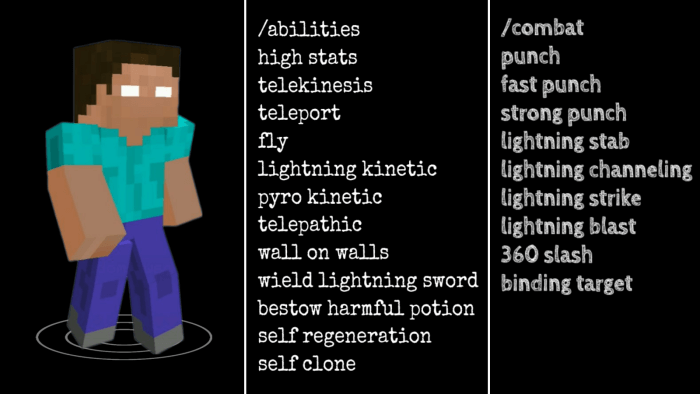 Stats:
HP 1200 (herobrine)
HP 300 (herobrine clone)
HP ??? (materialization weapon)
HP ??? (herobrine creatures mobs)
Herobrine Clone Info:
Herobrine clone is not like other clones, herobrine clone is strong enough like his original self, he also smart, and can execute several skills like his original self.
ENTITY 303

PICS

ENTITY 303 HACK SKILL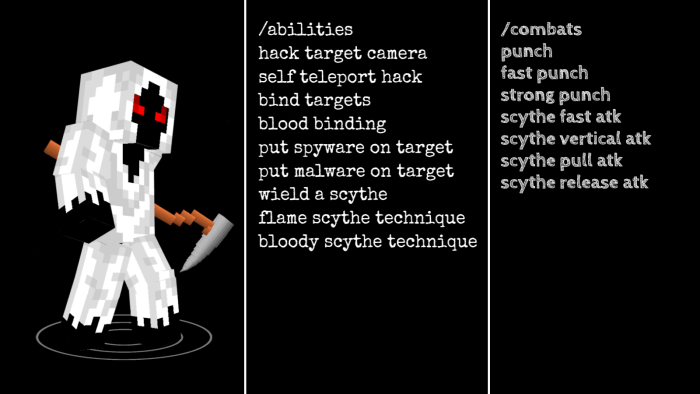 Stats:
HP 666 (phase1)
HP 600 (phase2)
Video
This addon contains so much information, i don't want you to keep scrolling just to download this addon. so I only provide important information. if you want more detailed and in-depth info. please watch the video below.
Addon Info
Complex AI behavior for combat and skills
Various attacks
Various skills
Unique skills
Added more animations
Minecraft-friendly
Coded by Alan (editing code is not allowed)
You should credit me with my link if you use this addon, don't use your own link
If you use this addon for YouTube, simply just type 'addon by @cloudlightning'
I don't want to make this myth addon alone, if you want to help… DM me on discord! And let's start our myth journey together!
Updated on September 02
#herobrine
Added pics
Added stats
Remade the herobrine
Deleted long herobrine, herobrine lv100, steve clone
Added more animation for herobrine
Upgraded animation as well
Added 10k+ lines of code for the addon
Upgraded AI behavior
Nerfed the atk speed of herobrine
Added telekinesis 'binding' skill for herobrine
Added many new abilities and skills
Added death animation
#entity303
Added pics
Added stats info
#addon
Added new videos
Updated the information
Total lines of code is 100k+
VIP version is not ready yet