Screen Brightner Pack by SSTmcbe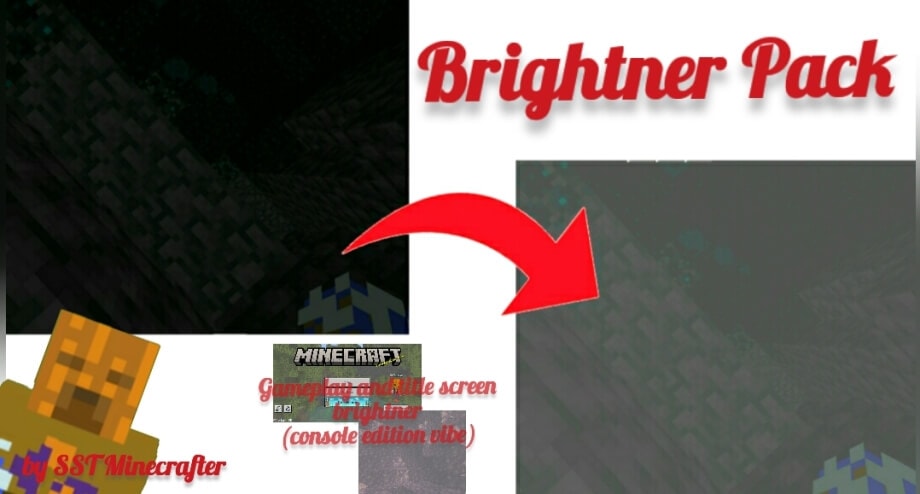 Night Vision texture pack for Minecraft: Bedrock Edition. It isn't exactly night vision, but the best we got after the shader support got removed in 1.18.30.
It brightens up your screen and makes it easier to see stuff around you.
Especially works well with phones and in caves (In game caves, of course!)
Video Showcase
Note
I have planned some other texture packs too, so the best way to support is to go to my YouTube channel.
Yes, shaders are coming back soon, but I haven't seen any night vision packs with them yet.
I would also like to upload packs with non-linkversite links, but it is only possible if you guys subscribe to my YouTube (no pressure, of course)