FusedBolt
upd:
Trees Plus+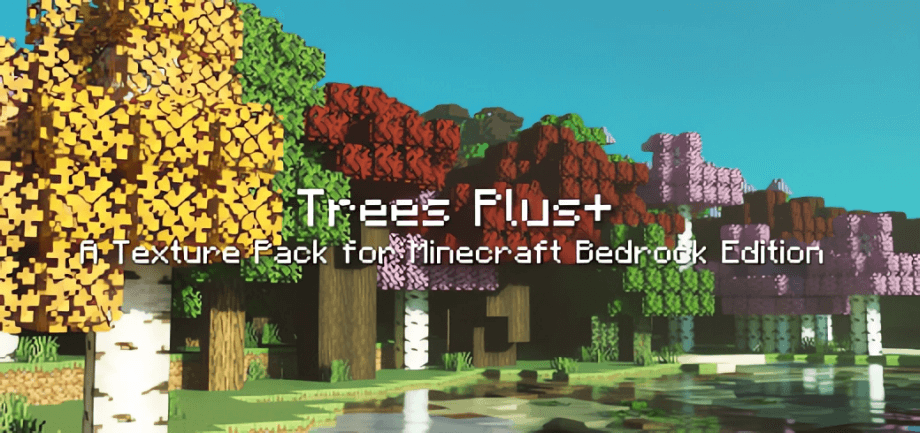 This texture pack improves leaves, logs and colors of trees. The leaves are bushier and denser, the logs are more detailed and trees now have different colors depending upon the biome they are in.
Improved Leaves
Improved Logs
Improved Tree Colors
Terms of Use!
If you want to use this pack in a video, then share the MODBAY PAGE LINK, NOT the direct link or any custom link.
You are not allowed to use any of the textures, code or to modify this pack, except for personal use.
You are not allowed to publish this on ANY other website without my permission.
If you do not follow those terms, I WILL find you and sue you.
Please report any bugs, give suggestions or contact me on my YouTube: @Fused Bolt or Discord: fusedbolt
Updated on November 06
Upon the request of several people, the pack now also supports lower versions.