Nether Coordinates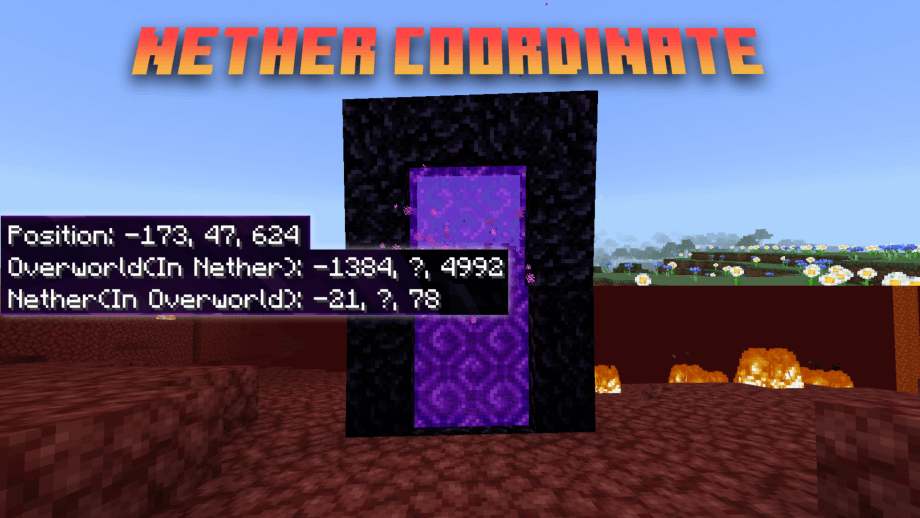 Are you having trouble creating a path from the Nether to your base? Don't worry, because this resource pack will display the Nether coordinates on your screen!
This pack was created by Dimzcraft, with assistance from Andromedarius and code from individuals on the Bedrock OSS Discord.
Screenshots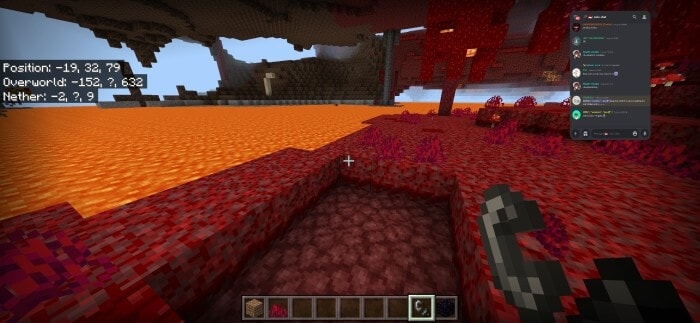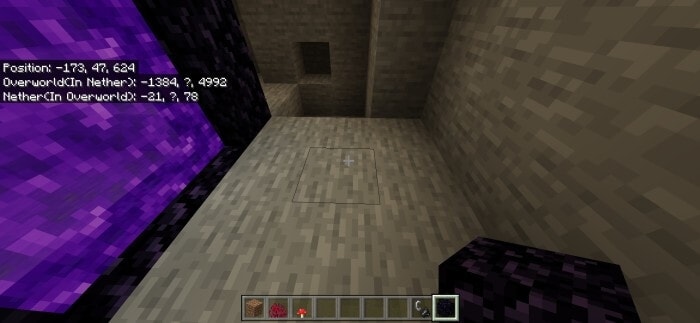 Info
Type: Resource Pack
Settings Requirement: Show Coordinates: ON
This pack is licensed under CC BY-ND 4.0. To view a copy of this license, visit https://creativecommons.org/licenses/by-sa/4.0/
You are allowed to:
Edit the resource pack and use it for personal purposes only
Review this resource pack and share it through YouTube or a blog with proper credit
Tag me if you review the resource pack
Merge or use files from my resource pack in your own, under these conditions:

Obtain my permission (so I know who is using it)
Modify all parts
Copy and paste is strictly prohibited
It must be different from my original
You are not allowed to:
Steal/use the code within the resource pack without my permission.
Claim/upload my resource pack as your own.
Use direct links (such as Mediafire, Drive, etc.).