TheVeis
upd:
Bedrock Lightsabers: 𝗥𝗘𝗟𝗢𝗔𝗗𝗘𝗗 v1.2 (Light Blade Redesign)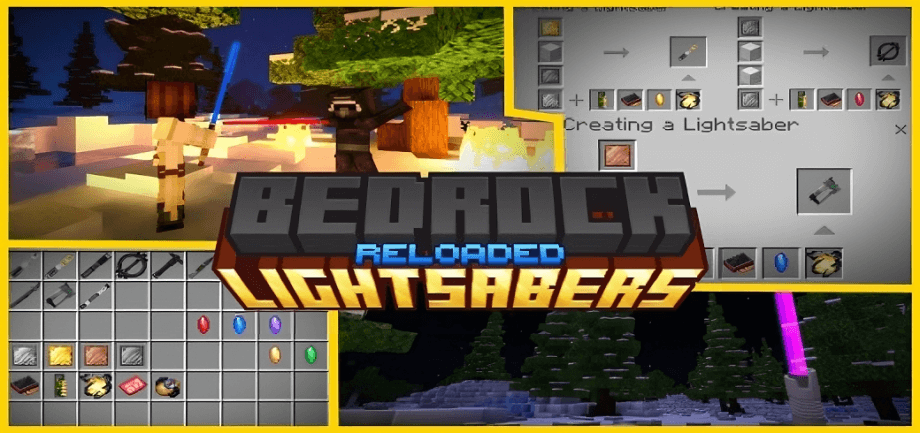 It can be said a remake of the old mod "BedrockLightsabers 3D", now with much more functionality, better textures and models, animations, now called BedrockLightsabers: Reloaded :)
If you've ever been looking for a lightsaber mod/resource pack/addon, you've found it! This modification has rich functionality. All lightsaber has its own crafting recipe, also there is custom GUI for lightsaber workbench.

Lightsabers
There are 12 different types of lightsabers in this version of the mod, such as:
3 own custom models
Inquisitor
Kylo Ren
Darth Malgus
Darth Maul
Luke
Qui Gon Jinn
Obivan
Kanan
Ezra
You can create these lightsabers in a special workbench, that now have new model and textures: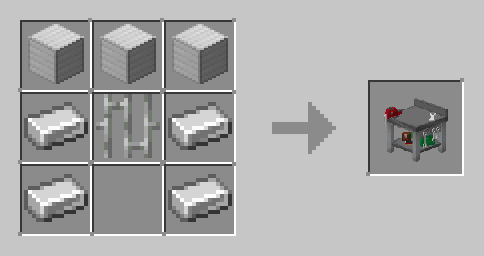 Some of the crafts can be seen below: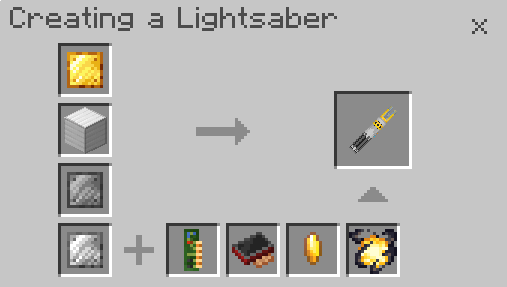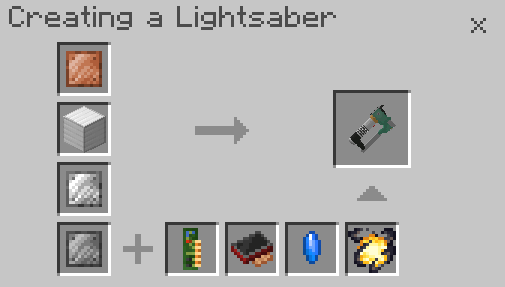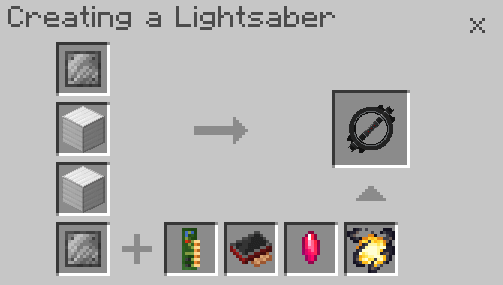 As you may have noticed, the lightsaber crafting table has its own GUI.
And to craft the lightsabers, you need a special parts, the crafting of which is given below
Lightsaber Parts
Crystals
Crafting crystals for lightsabers has been simplified in this update, so here are the new crystal crafts:
Kyber Crystals
In addition to crafts, it was also decided to change the textures of the crystals: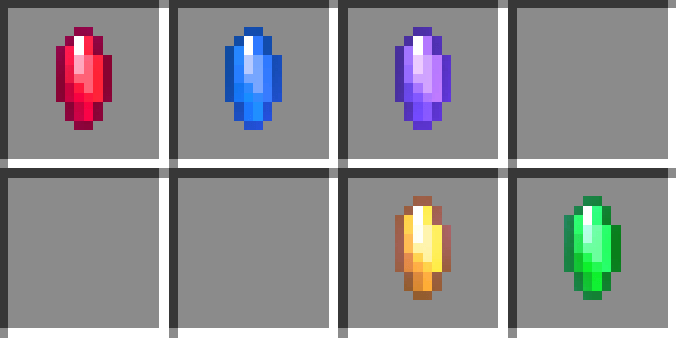 These are new crystal textures and there will be more colors in the future :)
Main Changes
Next you can see the main changes and additions:
1. First person hold animation: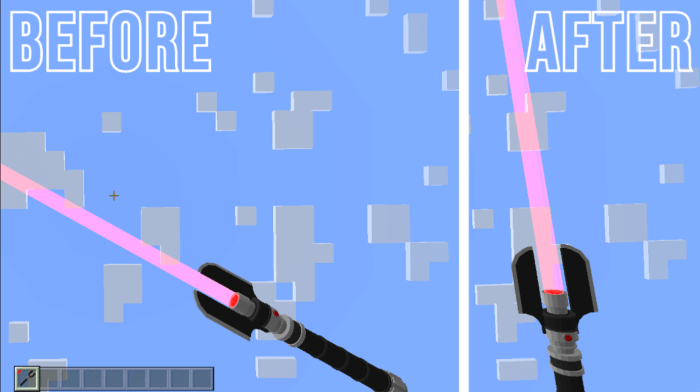 2. Item description / lore: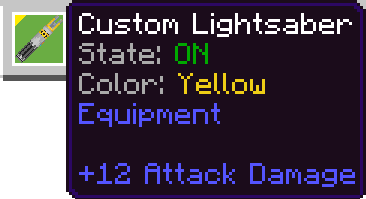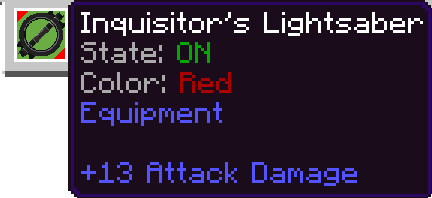 3. New workbench geometry and GUI:
4. Icons:
Also fixed the icons of lightsabers being turned on when they lying on the ground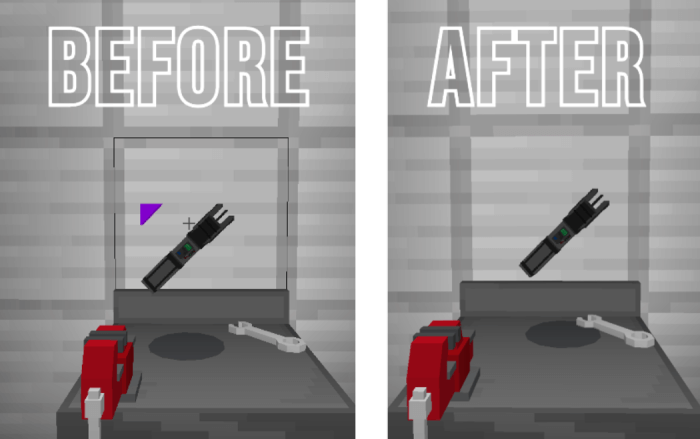 The indicator remains visible in the inventory.
5. Light blade redesign:
That's all for now, but a new update is coming soon, with some new cool features :)
By downloading this modification, you also agree with the following rules:
Rules:
Do not post this mod as your own, modified without my permission.
This mod is made specifically for

MCPEDL

and

ModBay

. No one and no site can distribute it.
If the mod is used in videos, maps and such, leave a link to this page, not a direct link to mediafire.
If you have any questions, you can contact me here: (My Discord: lost.of.space) (Old name: @LostOfSpace#6085)
Installation
Open files BedrockLightsabers RP/BP.mcpack with minecraft.
Don't forget to enable experimental features when creating a world:
Experimental features you need to enable
Updated on November 14
Changelog for October 08 / v1.0 / Old Update