Smartphone Add-on V2.2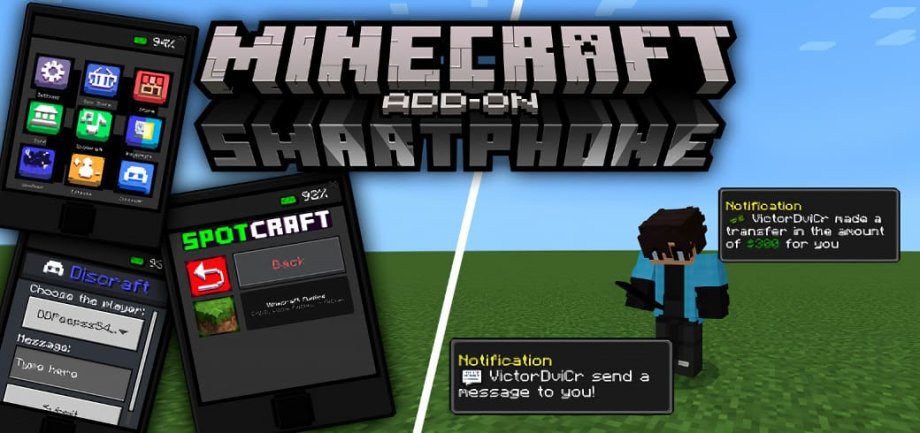 Change the weather, day, night, play music and apply effects to improve your game and have fun with your friends! An add-on made for you and your friends to have fun, maybe even troll each other!
Table Of Contents
Info
Creator: Peepss
Don't forget enable some experiments as shown below: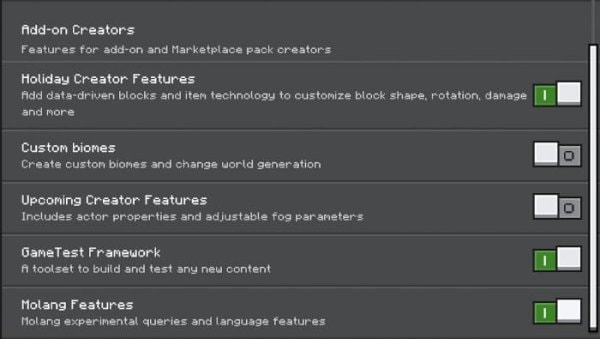 Apps
Settings
The settings app currently only has one function, which is to disable and enable add-on notifications.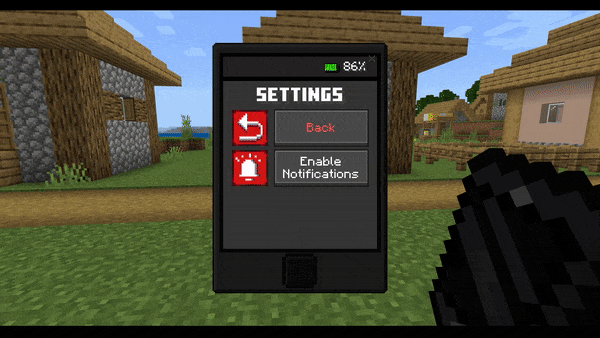 App Store
The App Store app is used to purchase the other apps available from the add-on using the money in the add-on. Only the Bank App is free.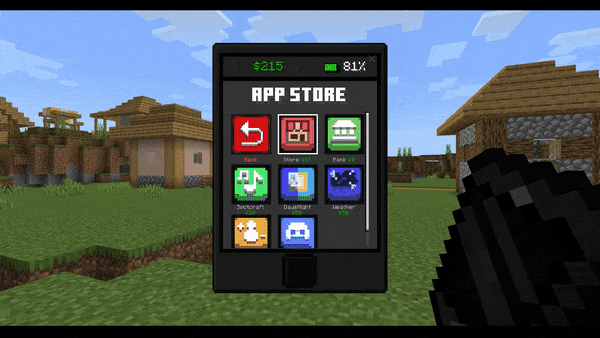 Store
The Store app is where you can buy items like food, armor, drops, and many more using the money in the add-on! The ability to buy blocks and other items is coming soon.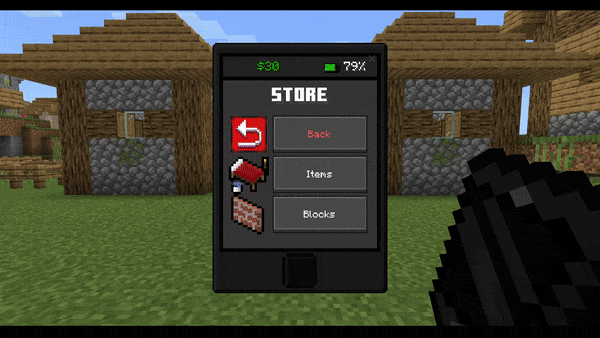 Bank
The banking app is where you can get the add-on money and transfer your money to other players online. To get the add-on money, just go to the "Deposit" tab and exchange an iron ingot, gold ingot, diamond or emerald for cash.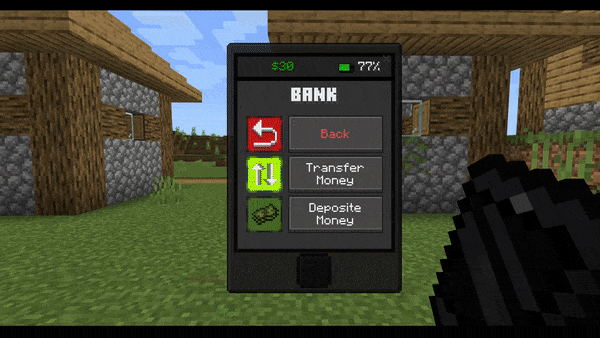 Spotcraft (Music)
The app is where you can play music, choose one of the songs from the playlist and enjoy! You can stop the music at any time.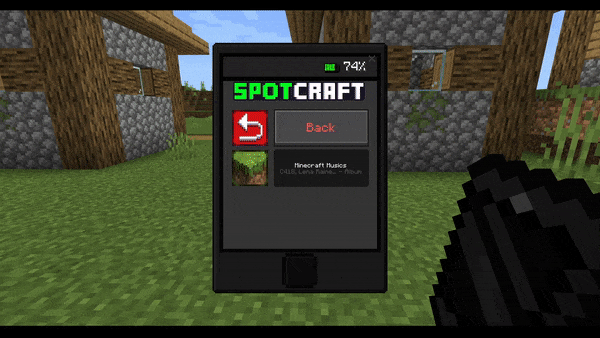 Day&Night (Time)
The Day&Night app is where you can change the time of day, changing it to night, sunset, and others.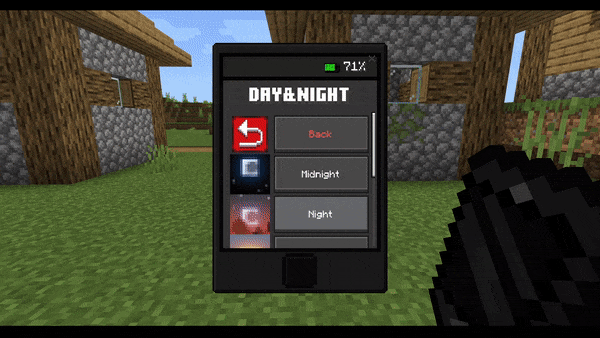 Weather
The weather app is where you can change the weather from sunny to cloudy and from cloudy to rainy, maybe a storm? You choose!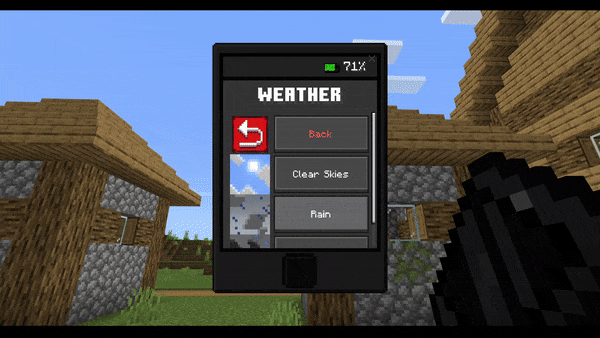 Effects
The effects app is where you can get effects to help you in times of need, such as regeneration, rush, jump boost, and others...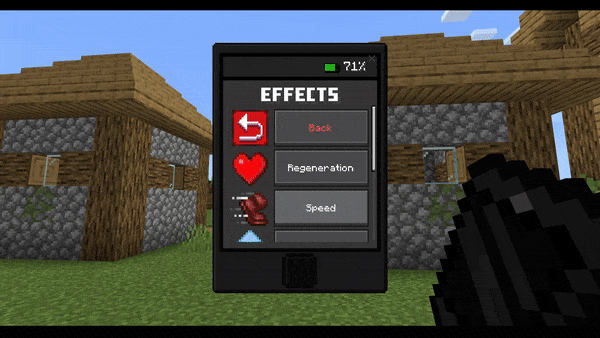 Discraft (Messages)
The Discraft app is where you can message your friends where only the two of you can see them. Basically a /msg, but cool.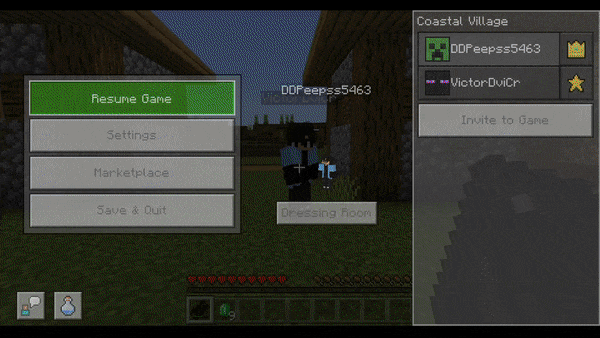 Notification System
How it works?
Notifications are messages that players will receive when they receive a message or a money transfer, they only appear when the player has their cell phone in their inventory and can be turned on and off via the settings app.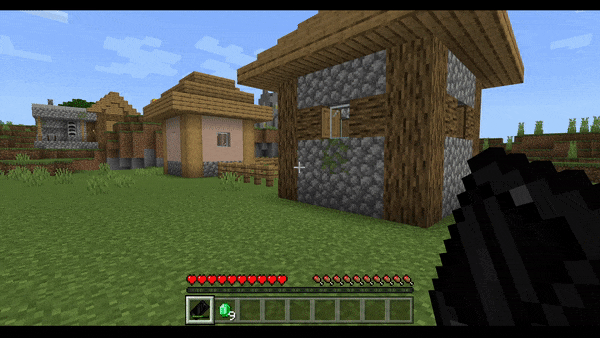 Lore System
Lore?
Yes! The lore is a short description that appears under the item's name when you hover or press it. Like this: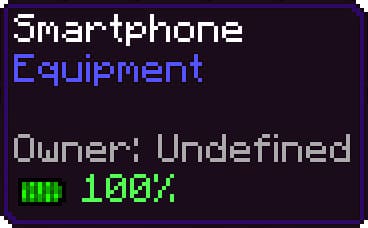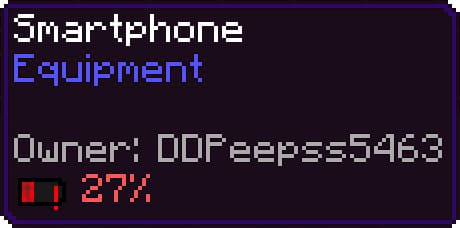 In this case, the lore informs the smartphone owner and how much battery it has. (Don't worry, the old lore will work, but not if the owner is "Undefined"!.)
I recommend crafting another smartphone if you are in survival.
Craft recipe
Ingredients:
3 Iron Ingots
1 Redstone
1 Glass Panel
1 Black Dye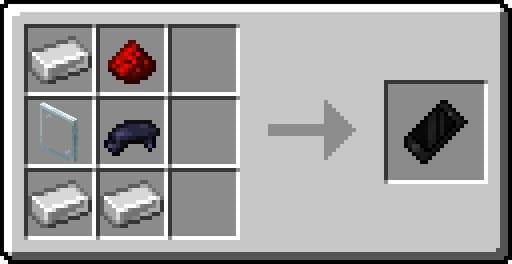 Notes from author!
For now, there is no way to charge the smartphone!
YOU CAN'T USE THE CODE OF THIS ADD-ON WITHOUT MY PERMISSION
YOU CAN'T REPOST THIS ADD-ON ON OTHER WEBSITES
YOU CAN'T PUT DIRECT MEDIAFIRE LINK ON YOUR YOUTUBE VIDEOS
YOU CAN PUT YOUR LINK SHORTENER ON MY LINK SHORTENER
YOU CAN'T PUT YOUR LINK SHORTENER ON MY MEDIAFIRE LINK
YOU DON'T HAVE TO PAY FOR THIS ADD-ON!
It may contain some translation errors as I'm not fluent in all languages